ISM: Westy will be fit for Ryder Cup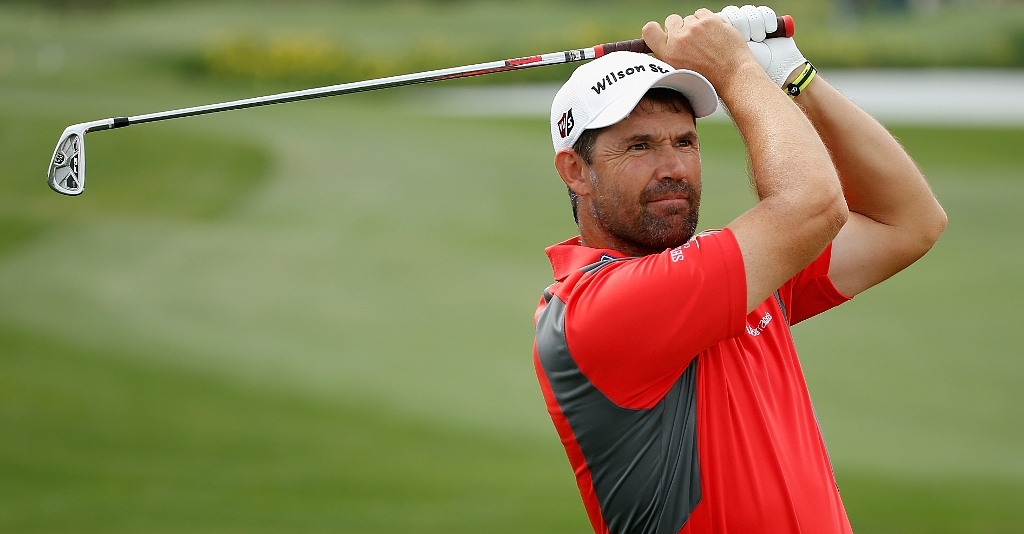 Lee Westwood is "ahead of schedule" with his recovery from injury and will be fit for the Ryder Cup next month.
Lee Westwood is "ahead of schedule" with his recovery from a calf muscle injury and will be fit for the Ryder Cup next month.
That was Tuesday's response from Westwood's management team to the concern voiced about Westwood's match fitness by assistant Ryder Cup captain Paul McGinley on Monday
The world number three ruptured the plantaris muscle in his right calf at the French Open in July and has not taken part in any competitive golf since then pulling out of the WGC-Bridgestone Invitational in America in August after two rounds because he was finding it extremely painful when he put weight on his right leg.
A spokesman for International Sports Management (ISM) told BBC Sport on Tuesday, however, that they were confident Westwood would be fit enough to take his place in the European team at the Ryder Cup starting on October 1.
"Lee will be at the Ryder Cup. He is a few days ahead of schedule and everything is progressing very well," the spokesman was quoted as saying
Westwood, who has been one of Europe's kingpins in most of the six Ryder Cup matches he has played, also missed the fourth and final major of the year, the PGA Championship, and has indicated that he will not play any more Tour golf until the Ryder Cup.
He will, however, play in a charity event next week hosted by Darren Clarke, one of Europe's assistant captains, and cricket icon Sir Ian Botham at the Archerfield Golf Club in Scotland
"Lee started chipping and putting last week and is hitting up to five irons," added the ISM spokesman. "There have been no setbacks.
"He is expecting to be through the bag at the weekend and on Friday week he will play 36 holes just to make sure he is capable of playing two rounds in one day if he is called on to do so in the Ryder Cup.
"Everything is going according to plan. He is in the gym every day. He's confident he will be ready; he was confident when he stopped playing last month that he would be."
Before his injury intervened Westwood's career had been flying.
After winning the Race to Dubai last year, he finished second at both the Masters and the Open after looking quite capable of winning and was victorious at the St Jude Classic where he beat American Robert Garrigus and Swede Robert Karlsson in the play-off.
Westwood has played for four victorious European sides in which he won 14 matches, lost 10 and halved five.
He battled in the European loss at Valhalla last time out in 2008, picking up just two halves in his four matches, but before his injury, his game this year was streets ahead of what it was then and Monty must have been looking to him at that stage to be one of the most valuable cards in his 12-man pack.
Now he can't be certain although next week's charity appearance might be able to give him a good idea of just how ready Westwood is going to be for the big battle of Celtic Manor