Is it final this time, Arnie?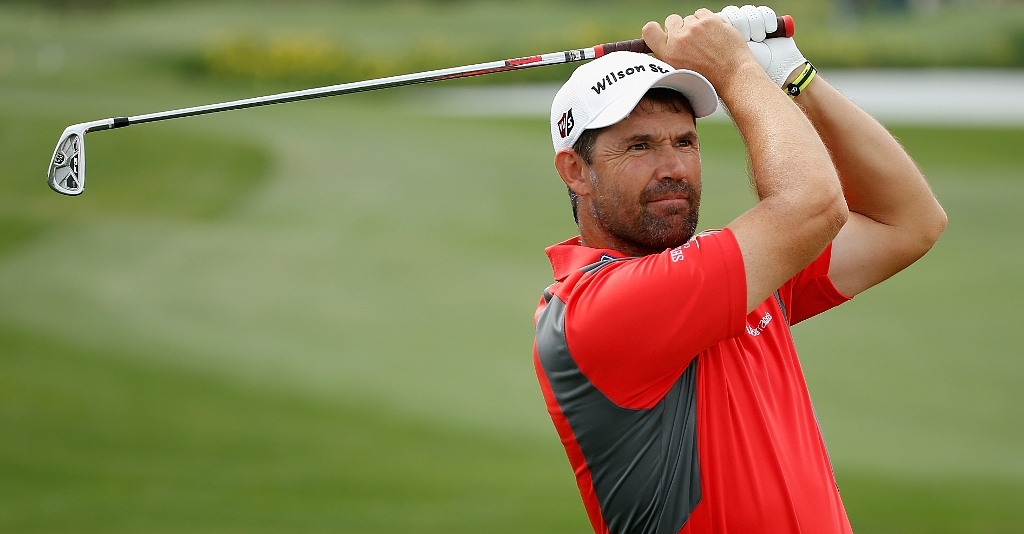 Mark Garrod reflects on the impending retirement of Arnold Palmer which will end a glittering golf career that illuminated the sport.
Back in 1980 Arnold Palmer, 50 at the time, marched into the media centre at Muirfield in Scotland, the morning after missing the halfway cut, and announced to the world: "This might be my last Open championship."
It was on the same day that Isao Aoki equalled the major record with a 63 and Tom Watson shot 64 en route to the third of his five victories, but the sports pages the next morning were mostly full of "end of an era" stories, with flashbacks to the highlights of Palmer's career.
Well, as it turned out he did not say "Goodbye" to the British section of Arnie's Army that year.
The lure of competition kept pulling the American legend back – not just once or twice more, but on eight more occasions.
The last of them was in 1995, 15 years on from that initial announcement.
And even after that Palmer continued at the Masters for another nine years until finally, after a record 50 appearances at Augusta National, it really was "no more majors".
Not surprisingly, there were standing ovations for him every step of the way. The fact that he scored back-to-back 84s and missed the cut for the 21st time in a row mattered not a jot to his adoring fans.
Now, two years further down the road, 77-year-old Palmer has stated he will not be playing any more competitive golf at all. We really are at the end of an era – if he keeps his word, that is.
It was not a very glorious final curtain call, it has to be said.
Making just his third appearance this year, he played only four holes at the Administaff Small Business Classic in Texas before retiring with a sore lower back.
Even then, however, there came an example of the special place Palmer has in golf history. Although his card was no longer being marked he played out the rest of the round with Lee Trevino and John Mahaffey so that those spectators who had come out to see him were not denied that pleasure.
"I was aching," he said with tears in his eyes. "My toenails were aching." But he was there through to the 18th green.
"After the third hole he was ready to throw it in," Trevino said. "I said 'hey, I'll get a cart'. And he said 'no, I can't go. I can't leave. But please don't put a score down'."
Palmer commented: "Hey, I made every move in the bag today to try and make a good shot and wasn't very successful. But that isn't surprising – it didn't just come today. It's been working its way into my repertoire and it's truly tough.
"And it's emotional for me because, you know, it's my life."
When Palmer tapped in his final putt Trevino asked for his ball and asked for an autograph on it, as well as on his glove.
"I've been doing this a long, long time," added Palmer, who turned professional in 1954 and with Jack Nicklaus and Gary Player was mainly responsibly for the game's global explosion.
"I'll play some father-son events, some charity events. And that's about it. Right now, there's just no thoughts of any more tournament golf."
Clearly it will be hard for him to turn his back on it all.
"You see all the people and … 60 years I've been playing tournament golf and to know it's over is tough."
No golfer before he came along had ever worn his heart on his sleeve in quite the same way. He never achieved a career Grand Slam, the US PGA always eluding him, and he won only seven majors compared to the nine of Player and 18 of Nicklaus. But he was a crowd-puller like no other.
"I'll tell you how you can tell how many people Arnold has got in the gallery," added Trevino. "When he putts out it's how many people move to the next tee while you're still trying to putt out.
"And there were a hell of lot. After he putted out they took off to the next tee. So they weren't really interested in John and I, but that's okay. We've seen it for 40 years with Arnie. They come and watch him."
This is not Palmer going into full retirement, though. Far from it.
"It's not like I'm not busy," said a man who still makes millions every year. "I'm going to concentrate on building golf courses now and really spend a lot of time doing that.
"That's going to be my next major passion.
"The only thing that would make me want to play again is if somebody hit me with a wand and said your back's ready to go again. But that's not likely to happen, as you all know.
"I'm a sentimental guy. Here it is and we're done. It's been a great road and I've loved every second of it. I still do."
Once all the media interviews were done and he has said all his goodbyes, Palmer headed to the private jet he still flies all around the country.
Open champion in 1961 and 1962, four times Masters champion and US Open champion in 1960, Palmer's permanent place in the annals of not just golf, but the whole of sport, is guaranteed.