Is it ever safe to go out?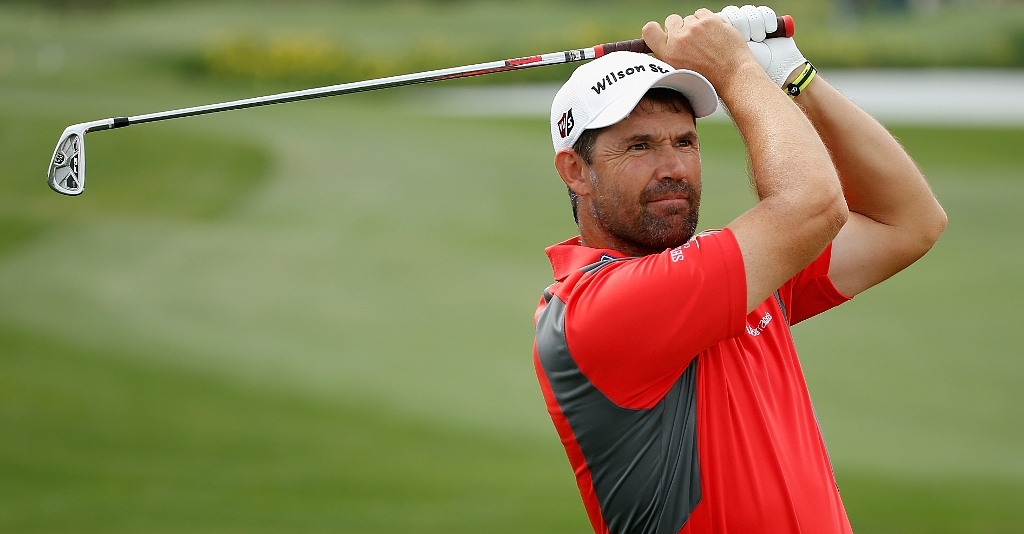 After Oliver Suhr broke both legs, Mark Garrod takes a look at some other freak sporting injuries.
As a career setback, Martin Kaymer's go-kart crash has nothing on what has happened to Denmark's Oliver Suhr.
Kaymer, who broke toes, hopes to be able to return at the end of next month and will still have a chance to finish the season as Europe's number one.
Even if he fails, the blow will be cushioned by the fact that he has earned £1.7million already this year, has won the French and Scottish Opens and can look forward to playing all four majors next season.
Suhr, on the other hand, can be sure only of one thing – he will not start 2010 as a member of the European Tour.
That possibility was alive when the 25-year-old, a lowly 182nd on the Challenge Tour with earnings from 11 events totalling £1,931, started the qualifying school first stage in his home country last week with rounds of 69 and 74.
That gave him a share of first place at the halfway stage, but with only nine of the 39 players progressing to stage two Suhr could not afford to relax.
On the course, that is. All golfers need to relax away from it because otherwise the pressure just becomes too much.
Suhr's choice for a spot of relaxation was to visit a local leisure centre. Bad choice.
An accident on a water slide left him with two broken legs, put him in hospital and obviously out of the tournament. His recovery is likely to take several months.
Mike Stewart, qualifying school director, said: "This was an extremely unfortunate incident and the mood at Lubker was very subdued because Oliver is well known and very popular among the other players.
"On behalf of everyone at European Tour qualifying school, I wish Oliver a speedy recovery and hope to see him back on the golf course as soon as possible."
Golf is not a contact sport, of course, yet there has been a spate of costly freak injuries lately.
Last month England's Robert Coles, ninth on the Challenge Tour rankings and therefore heading towards a return to the main circuit, was leading in Geneva by three after rounds of 64 and 65.
Then, however, he had to withdraw after tearing his calf muscle as he ran towards another player to let him know where his ball had landed.
That was in the same week that former Ryder Cup star Peter Baker had a narrow escape when he lost the tip of his finger examining his lawnmower.
Last week at the Austrian Open another Englishman, John Morgan, quit after breaking a toe stubbing it on the end of his bed.
That could have dire consequences too. Morgan is 200th on the money list and may now have to win for the first time to keep his place on the circuit.
It is not just a male thing either. New Zealander Lynette Brooky once broke her elbow going to post a letter.
Hopefully no lady will ever find what Australian rugby league player Jamie Ainscough discovered.
Ainscough complained of an infection in his arm and on taking an X-ray doctors saw a tooth embedded.
It had apparently found its way there during a game a few weeks earlier. He said he planned to mail it to the player he thought was responsible.
Sam Torrance had nobody to blame but himself for fracturing his sternum. He did it tripping over a flower pot while sleep-walking.
Thomas Bjorn, meanwhile, was put out of action when a knife he was using to open an avocado went into his hand.
Ex-England cricket captain Ted Dexter broke his leg after his own car ran over him and one of his successors, Tony Greig, broke his ankle after falling from an upstairs window while trying to break into his own house.
Not long after his return to action Greig broke a finger playing against Pakistan, went to hospital and as he got up hit his head on the X-ray machine and needed two stitches.
Maybe it was for fear of doing something similar that John Daly literally took matters into his own hands at the 2002 Dutch Open.
A piece of glass that had been embedded in his hand worked its way out, but instead of going to a doctor to stop the bleeding and get stitches the former Open champion squirted superglue on.
"I don't care if it's unwise medically," he said. "I'm not going to watch it bleed."
That was unwise. What happened to Arsenal footballer Steve Morrow was just unfortunate.
Tony Adams hoisted his team-mate in the air to celebrate their 1993 League Cup win at Wembley. When he dropped him, however, Morrow broke his shoulder.
A key moment in the 2005 Ashes series, of course, came when Australian fast bowler Glenn McGrath stepped on a stray cricket ball during the warm-up at Edgbaston, turned his ankle over and could not play.
It all makes you wonder whether it is safe to leave the house – or stay in. England goalkeeper David James pulled a muscle in his back reaching for a remote control.