Irwin, Murota share lead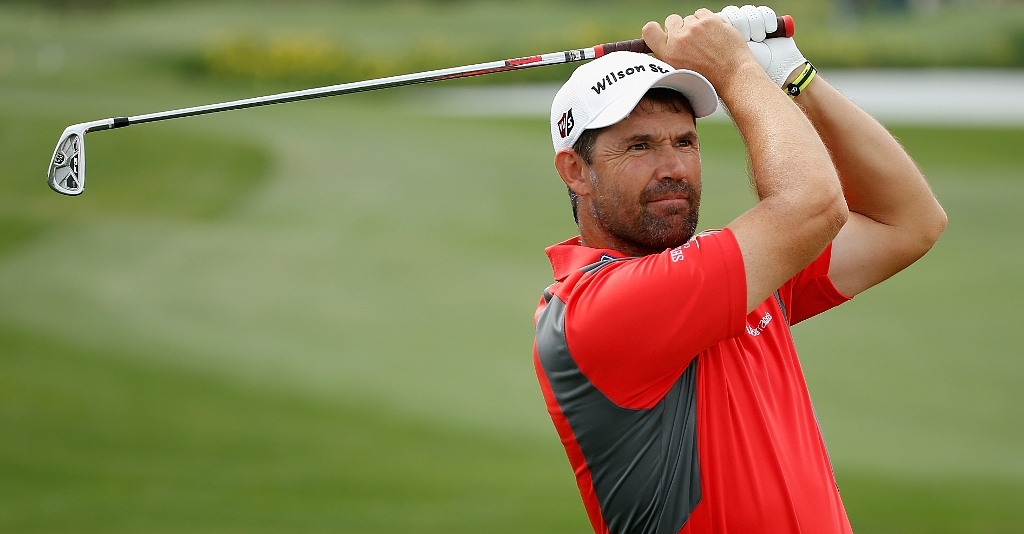 A double-bogey at the death saw Hale Irwin surrender his outright lead at the Senior PGA Championship on Saturday.
A double-bogey at the death saw Hale Irwin surrender his outright lead at the Senior PGA Championship on Saturday.
The 65-year-old Irwin, already a four-time Senior PGA winner, would make history if he were to come out on top again this week, becoming the oldest ever winner of the tournament and beating Jock Hutchison, who triumphed in this event at age 62 back in 1947.
But he could end up ruing a costly mistake that came on the 18th on Saturday, one that saw him surrender a two-shot lead and eventually end the day still tied for the lead with second-round leader Kiyoshi Murota of Japan.
After a decent drive and solid lay-up to the par five final hole, Irwin misjudged his third and found the right, greenside bunker. His fourth ended 15 feet past the flag, and his par putt rolled three feet past the hole. Faced with a short little putt for bogey, it lipped out, and Irwin's two-stroke advantage was history.
"I didn't quite catch it the way I wanted to on the third shot with a 53-degree sand wedge," Irwin told pgatour.com.
"I suppose if I had it to do all over again I would hit a pitching wedge. But I thought I had enough club being downwind, even though it was uphill, that by hitting it full and putting a lot of spin on the ball and the greens were as they still are, very soft, so put two and two together you get too much spin down into the bunker. And then the first putt, while it was not a bad putt, it just ran by about three feet and I missed it. One of the very few putts that I've missed. I missed one at 15 and a relatively short one, but I just misread that one."
Irwin eventually signed for a two-under 70, and is tied for the lead with Murota, who had struggles of his own on Saturday, and could only manage a 74. He's still happy to share the lead, however.
"I'm happy," Murota said. "I didn't do too well today. My putting had left something to be desired. But tomorrow is another day. I'm going to play the game of golf my own way. I don't care who is playing with me or before me or after me, I'm going to play Murota game, Murota golf."
Tom Watson is just one shot behind the leaders after a 4-under 68, while Trevor Dodds is a further shot back after the low-round of the day – a 67. Nick Price is three shots back after a 73.
"I enjoy beating people," said Watson, who at age 61 could himself become the second-oldest Senior PGA Champion of all time. "I enjoy the competition. I enjoy getting in the hunt and having a chance to win a golf tournament. And that's me. It defines me. And that's what I do for my career."
Irwin, meanwhile, will want to erase any memories of his wobble at the 18th and take motivation from the fact that he still shares the lead.
"You take all the putts that I did make, the par save at 17 was unbelievable, so I have to kind of say that while I would have enjoyed the lead by myself, I'm not sure I deserve the lead by myself," he said. "I'm very happy to share it with the whole field, to tell you the truth, because I don't feel like I've played the caliber of golf that I need to play to win.
"Now having said that, there is tomorrow. And my tardiness [in the interview area] was because I needed to go work on a couple of things on the practice tee, and again, just getting through up here [pointing to his head] what I need to do. And to be able to execute that is always a challenge, is it not? So that's all I have to say."