Irish Open success for Dyson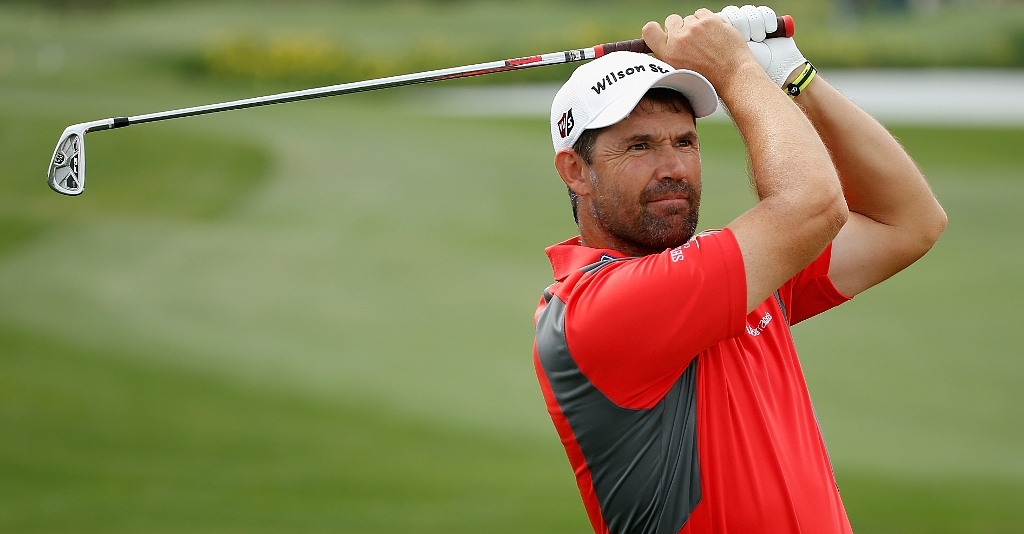 An overjoyed Simon Dyson won the Irish Open by one shot over Australian Richard Green on Sunday.
An overjoyed Simon Dyson won the Irish Open by one shot over Australian Richard Green on Sunday.
The 33-year-old Englishman captured his fifth European Tour title in Killarney only a fortnight after his best-ever finish in a major championship – ninth in the Open at Sandwich, an event he only just managed to qualify for as fifth reserve.
Aside from the trophy, the York native takes home a handsome £221,000 first prize.
"It's a shame you can't bottle how you feel sometimes," said Dyson, who finally came out on top after Green three-putted on the last green to lose by one shot.
"It's amazing – it really is. The golf I've played this week is probably the best I've ever played."
Dyson showed his mettle by birdying two of the last three holes, closing with a 67 and 15-under-par total.
His victory has earned him a place in next week's WGC-Bridgestone Invitational field in Akron, and possibly a spot back in the top 50.
"That was the main aim after The Open," he added.
"I knew after that I could cut with the guys in the majors and I was thinking if I keep swinging it as I am I'm going to give myself chances."
Green was the man who led for most of the final round, and still led by one after the 16th hole, where he followed Dyson's two-putt for birdie with a birdie of his own.
But Dyson pitched to within three feet on the 17th for birdie to draw level, and though he missed a nine-footer for birdie on the last, Green left himself 10 feet for par after sending his 60-foot birdie putt past the hole. He failed to make it, and Dyson emerged the victor.
"You always feel sorry for somebody when that happens," added Dyson. "I would have much preferred to win it with a birdie, but I will take whatever I can get."
Scot Stephen Gallacher finished third on 12 under after a closing birdie, while Austrian Bernd Wiesberger shot a 66 to finish alone in fourth place.
Though the tournament was billed as an opportunity for Ireland's four major winners – Darren Clarke, Rory McIlroy, Graeme McDowell and Padraig Harrington – to strut their stuff, none of them managed to finish in the top-20.
McDowell finished 25th and McIlroy 34th, while Harrington and newly-crowned Open champion Clarke both missed the cut.
Harrington, who slid down to 64th in the world after his early exit, decided to, at least temporarily, part ways with longtime coach Bob Torrance as a result.
"We are having a break because I am getting very frustrated," he said.
Torrance, the father of ex-Ryder Cup captain Sam, responded: "He's like a son to me and I hope we can get back together.
"I wasn't really expecting this, but I know he's been unhappy. His game is in a bad shape because of his mind – I've said that to him – but he's determined to make changes."
McIlroy was disappointed with his performance, but wasn't allowing himself too get too negative about it, preferring to stay focused on the even bigger challenges ahead in the next few weeks.
"It wasn't the result I was looking for, but this was the first week of three," he said.
"Next week is big, but the week after (the US PGA in Atlanta) is the most important one.
"I feel if I put the work in there's no reason why I can't have another good shot at a major."
As for McDowell, he said: "I took some really good steps forward on my short game. I was dejected at The Open (he missed the cut there like Harrington), but my attitude was a lot better here."
Commenting on Harrington's decision regarding his coach, he commented: "When things are tough for a long period the golf course is a lonely place and you question everything; your approach physically and mentally, coaches, manager, caddie.
"You soul search. Sometimes you need to change things when it's not working and have someone else's take on what you're up to."
Elsewhere, Ross Fisher failed to defend his title after finishing in a tie for 17th place, but he wouldn't have been too concerned about that after learning that his baby son Harry had been taken to the hospital after taking ill.
His son is likely to be kept under observation for two more days, according to Fisher's manager Conor Ridge.