Ireland where they "want to be"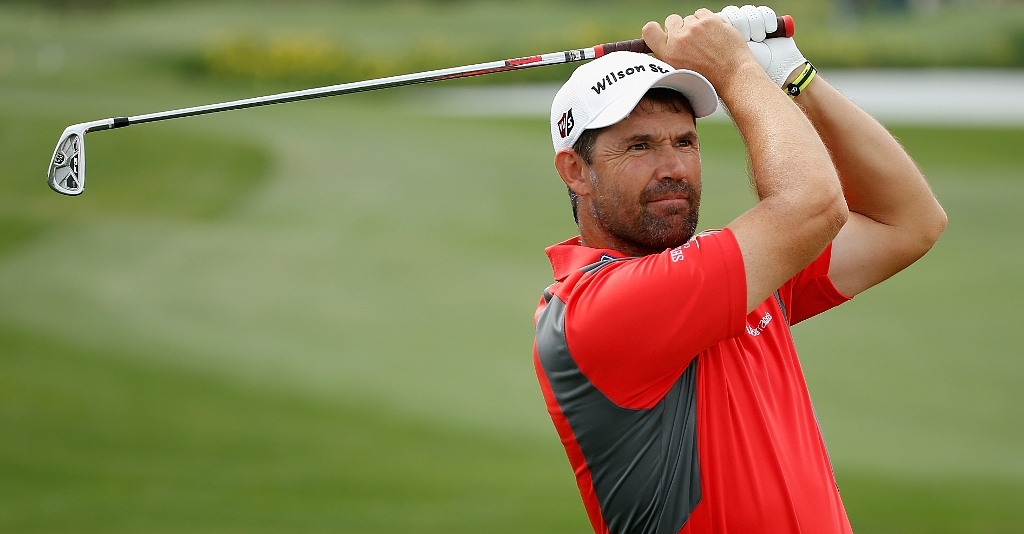 "We are right where we want to be," Graeme McDowell has said ahead of Saturday's final round of the World Cup.
"We are right where we want to be," Ireland's Graeme McDowell told the media after Saturday's third round of the Omega Mission Hills World Cup.
Ireland lead by two shots from South Africa, Germany and the United States heading into Sunday's final round of alternative-shot foursomes, the two Ulstermen having shot an 8-under 64 on Saturday..
"The leaderboard was really not going to mean anything until tonight when we are two shots ahead going into tomorrow. But yes, there are some great teams up there, some great players' and we are going to have to go and play well tomorrow, but this is where we want to be. We are both playing lovely.
"I managed to heat my putter up today and make a few, and we are very excited looking forward to tomorrow." McDowell added.
Ireland should indeed be happy for they have gone one better in the third round this year than they did in 2009, when they finished runners-up to Italy.
"We thought something similar to the first day was going to be a solid score and we ended up sort of coming one short of that," said McIlroy.
"But anything around eight, nine, 10-under par is a good score in that format (fourballs), and I was just lucky enough that Graeme played very, very well today and holed a lot of great putts. I was a spectator for the majority of the round, but it was good."
Germany and South Africa each charged into contention at different times of the third day with blistering 11-under 61s that hoisted them to 19-under
and they too will be looking forward to Sunday with relish after confidence-boosting performances like this.
"That was our goal, to close the gap a little bit," said Alex Cejka, 2010 PGA Champion Martin Kaymer's partner in the German team.
"We knew we had to go low in that format (betterball) today. We kind of got lucky that we dove-tailed and made birdies on different holes. I think we played pretty solid and we are looking forward to tomorrow's format."
Masters champion Charl Schwartzel, who is being partnered by 2010 Open champion Louis Oosthuizen, felt an improvement on the greens had paid great dividends for South Africa.
"We scored very well today. The first two days, we really struggled with putting and today, on the first few holes we didn't make any putts either," he recalled.
"But then, on seven, eight, nine, we made three birdies in a row, so suddenly we felt like we were back to our normal selves.
"Yesterday our score was the worst we could have had, we were playing well but we couldn't putt. Now we have a good chance going into tomorrow, and with extra motivation. It's always an honour to play for your country."