Ireland triumphs again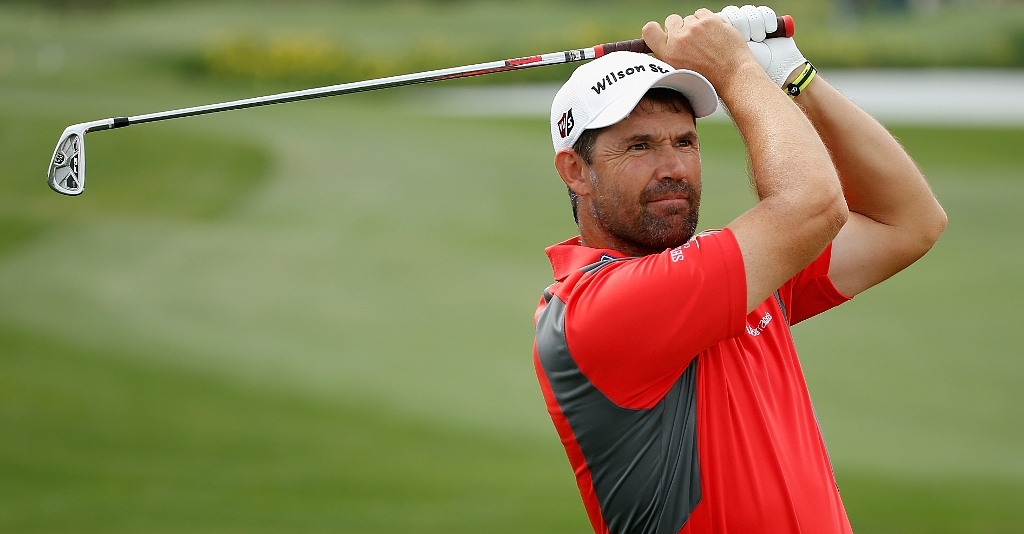 They say Ireland provides the perfect golfing welcome. Matt Cooper went to investigate.
Before I left Birmingham airport I tweeted that I was heading to Ireland. Then I turned my phone off.
When I turned it on again the usual had happened – my twitter timeline was full of Irish golfers offering help and/or a round of golf.
That's what happens in Ireland – you always get a friendly welcome. You sometimes expect it won't happen this time (how can it? It can't possibly always be like this, surely?) but it always does. It's kind of magical.
There is something else that always happens to me in Ireland and is a consequence of my name. When I walked through arrivals at Dublin airport I saw an old friend, Frank the driver, waiting for me with a card bearing my name.
"Hey, look at that," I heard a voice next to me. "That guy is waiting for Matt Cooper." They didn't mean me – they were hoping for Matt Cooper, the Irish radio host. Not for the first time I had let his fans down …
Portmarnock Hotel
First stop on our trip was the Portmarnock Hotel, to play the course that was used for the Ladies Irish Open in 2008 and 2009. The course, just north of Dublin, is situated on classic links land. Langer and Stan Eby of European Golf Design created the layout. It was opened in 1996, yet it feels like it has been around since the 19th century.
We teed off in high wind, but clear skies. The wind was brutal – I nailed one drive into the wind and barely made the fairway 150 yards away. I then hit a 9-iron 200 yards downwind …
Add in a few rainy squalls and life was getting a bit complicated, but the beautiful holes around the turn kept our attention. The ninth hole is reminiscent of the tenth at Royal Birkdale – a wonderful short dog leg left to a raised green.
By the time we teed off the raised 18th tee, hitting to a wonderful, dune protected fairway, my scorecard was a mess, but there was absolutely nothing wrong with the experience: there are few things more fun than golf played amongst the dunes, with a wide beach in the distance.
A great stretch of golfing land
That evening we headed to the port of Howth for a lovely meal at Aqua, a seafood restaurant with wide panoramic windows that gave superb view of the sea over which we were perched.
Making our way there from the Grand Hotel in Malahide, our base for the week, we passed nine inland or links courses. The density of quality layouts in this area, just a short train ride from Dublin, reminds you of East Lothian in Scotland or the coast north and south of Liverpool.
Ladies Irish Open Pro-am
After a morning in the spa at the Grand Hotel, it was time to tee off at Killeen Castle, the Jack Nicklaus-designed venue for the Ladies Irish Open where we were playing with our professional, four-time Ladies European Tour winner Melissa Reid.
She and caddie Jonny were excellent company – mocking the worst shots with smiles and offering congratulations for the occasional good efforts. (There was one in particular – a soft-landing 5-wood to the 14th green which lipped out for a hole-in-one.) I've bumped into Reid a few times on tour and always liked her. The pro-am just confirmed what a credit she is to ladies golf and the LET.
The Ladies Irish Open
There were rumours after the successful 2010 Solheim Cup that Killeen Castle could cease trading but nearly 12 months on it was hosting a third Ladies Irish Open and looking as good as ever. After weeks and weeks of rain the state-of-the-art drainage systems (which is said to be the finest in Europe) was thoroughly tested – and came up trumps.
It was fun to return to the course after the glory of that Solheim weekend last year. So many memories of a week when Europe's lady golfers stood up to a huge test and passed with flying colours.
Roganstown
Most trips to Ireland go in and out of Dublin airport, and most of the outbound flights leave in the morning. That makes Roganstown Golf and Country Club a neat last night option. You can stay at the hotel, use the spa and then grab a final round of golf as early as you want on the final day. The hotel specialises in helping golf groups so they welcome any request and can provide the airport transfer too.
The course is a nice parkland test that has hosted Europro Tour events. Designed by Christy O'Connor Jr it has some great water holes and the par-threes are good challenges.
Final night in Malahide
We started the evening at Bon Appetit – a Michelin starred restaurant than confounds conventional wisdom. The Michelin star might frighten some off, but a set three-course meal at 30 Euros is a great deal by any measure. And I know it was good because I ate from it. It was superb, the best meal I've eaten in a very long time.
Afterwards we did what you have to in Malahide (everyone told us) – we went to Gibney's, the biggest and most popular pub in town. It had become a regular haunt of ours and every night was typically Irish. There was live Irish music one night, a more rocky option another night and a dance night on our final evening. But it was also big enough to avoid the music if all you wanted to do was chat (and there is plenty of that if you want it). The perfect Irish end to another great Irish trip.