Ireland in command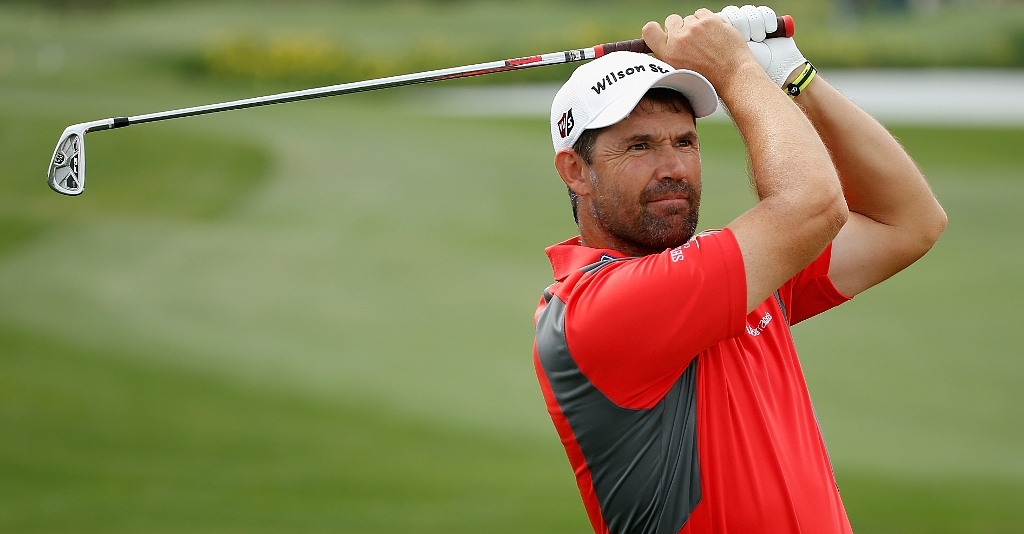 Ireland have taken a three-shot lead with a blistering betterball 14-under 58 on day one of the Mission Hills World Cup.
Ireland have taken a three-shot lead with a blistering betterball 14-under 58 in Thursday's opening round of the Mission Hills World Cup.
With super hot Rory MacIlroy firing six birdies and an eagle and Northern Irish compatriot Graeme McDowell dovetailing brilliantly with another six birdies, the pair ripped the long, undulating Olazabal Course to shreds as they tore three shots clear of early clubhouse leaders, Rafa Echenique and Tano Goya of Argentina.
The little-known but well-coordinated surprise package from South America led the field miday through the round after posting a betterball score of 11 under 61, but the brilliance of the Irishmen proved too much in the end and they had to settle for sole second place, one shot clear of Japan.
Italy, Canada, Sweden and Korea, Asia's leading team, were a further shot back tied at 8-under and all of six shots off the pace.
South Africa and China were tied for 8th on 7-under heading into Friday's second round, but Britain's leaders, England and Wales, were eight shots back from Ireland in a five-way tie with Germany, Denmark and Singapore.
Shock of the day was the poor performance of Spain who despite having the services of Sergio Garcia, could only shoot a betterball total of 3-under to sit last in a field that includes teams from Brazil and Pakistan.
After McIlroy and McDowell combined to win three out of four matches in September as Great Britain and Ireland claimed the Vivendi Trophy, Ryder Cup captain Colin Montgomerie certainly has a firm contender for a paring for next year at Celtic Manor.
"It's the best score I have ever had," joked McIlroy. "We got off to a great start and birdied the holes we had to on the front nine where there are three par fives. And from there we kept it going and birdied the holes other teams weren't getting birdies on.
"We didn't have any mistakes and we had a look at two birdie chances on most holes and most of the time we took one of them.
"It was great team play and no one really put each other under pressure and I think that showed in the way the scores went."
Argentina's Rafa Echenique and Tano Goya lead the chasing pack at 11-under-par with Hiroyuki Fujita and Ryuji Imada a further shot adrift for Japan.
Italy, Canada, Korea and defending champions Henrik Stenson and Robert Karlsson of Sweden sit six off the pace ahead of tomorrow's alternate shot foursomes, with China and South Africa at seven under.
Ian Poulter and Ross Fisher combined to card a disappointing six under 66 for England despite promises of an aggressive start to sit well down the leaderboard alongside Germany in a group eight adrift.
"It's a bit disappointing, it felt like we played better than that. Quite a few putts just slid by and in fourballs you need to go out and shoot a decent first number. Six under is okay, but if you look at the scoring, it is very average," said Volvo World Match Play championship winner Fisher.
"But this tournament is won and lost on Friday and Sunday in foursomes. In fourballs you can play yourself out of it if you don't shoot a low enough score, but we certainly haven't done that with six under."
Surprisingly, Spain prop up the leaderboard alongside Scotland, Chile and Pakistan at three-under-par as world number eight Sergio Garcia contributed just one birdie in his partnership with Gonzalo Fernandez-Castano.