Inspiring speakers stir Ryder Passion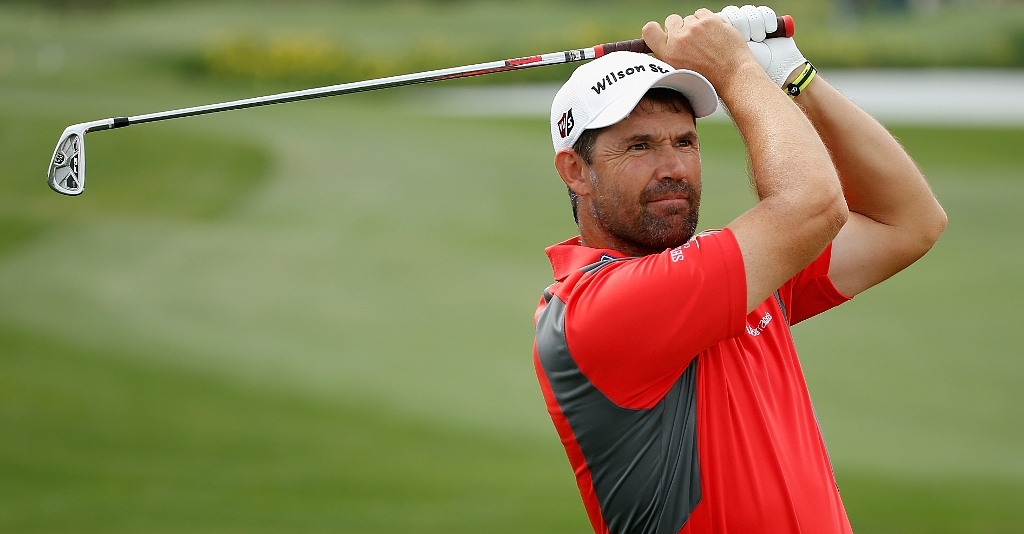 You know the Ryder Cup is close when inspirational speakers are called in to heighten the passions of its two antagonists.
You know the Ryder Cup is getting close when powerful motivational speakers are called in to heighten the passions of its two antagonists, Europe and the USA.
Europe were spoken to by two sporting legends and the Americans by a decorated fighter pilot back from Iraq.
Corey Pavin as criticised for wearing a Desert Storm cap during the 1991 match at Kiawah Island, but he insisted on Wednesday that he was not trying to create a "War on the Shore" mentality ahead of Friday's start at Celtic Manor.
Opposite number Colin Montgomerie, in the meantime, had arranged for former captain Seve Ballesteros – in a link-up from Spain – and Welsh rugby ace Gareth Edwards to address his side.
"It wasn't so much a motivational speech per se, but maybe a little more awareness of what's happening around the world," said Pavin of the talk by Major Dan Rooney.
"And how, in a military sense, team unity and accountability to each other is very important.
"I just asked him to stress some points that I've been stressing and just relate it in a different manner.
"He's a PGA (Professional Golfers Association) of America professional as well – the only combination of that in the United States.
"Obviously he's a patriot and a very inspirational guy. I just thought it would be neat to have him come over and talk.
"I want these guys to be accountable to each other and that's basically what happens in the military.
"It was pretty emotional, but a good kind of emotion."
On whether some would question him linking golf to war, Pavin replied: "I think the military awareness in the United States is probably at an all-time high and I think people appreciate the military and what they do for our freedoms.
"At Kiawah it was about supporting the troops in Desert Storm – not only the US troops, but the troops from Great Britain and around the world.
"To put your life on the line for what you believe and for the freedom of other people, obviously it's the ultimate sacrifice."
Ballesteros, of course, nearly lost his life when he collapsed with a brain tumour almost two years ago.
His fight goes on and, like the Open in July, he was unable to make the trip this week, but a speakerphone in the European team room allowed a two-way conversation with the 1997 captain.
"The whole team spoke to Seve for about 10 minutes," said Montgomerie.
"That was very motivational, very passionate and also very sad to hear the way he is.
"But still the passion is very, very strong and he just wishes that he could be here.
"That was a real inspiration, especially for the rookies. I was fortunate to play three Ryder Cups with Seve and, of course, he captained me.
"I've never had anyone as passionate about sport and golf as him."
Former Wales and British Lions scrumhalf Edwards is the honorary captain of Celtic Manor for the first staging of the Ryder Cup on Welsh soil and Montgomerie added: "We don't need to be motivated – that came by losing two years ago.
"I was just after some passion and by God I got it."
The two captains spoke on a second official practice session curtailed by heavy rain.
The Americans decided to brave the worst of the conditions early on, while Europe delayed going onto the Twenty Ten course for two hours.
There was surface water on parts of the fairways and in some bunkers, while an army of over 130 greenkeeping staff – 80 of them drafted in from Europe and even America – are going to be tested with the forecast as it is.
Nick Faldo did say "bring your waterproofs" two years ago and it was good advice, but the possibility of fog on Saturday morning is a big worry for the organisers with the nights closing in.