Inspirational golfer heading for UK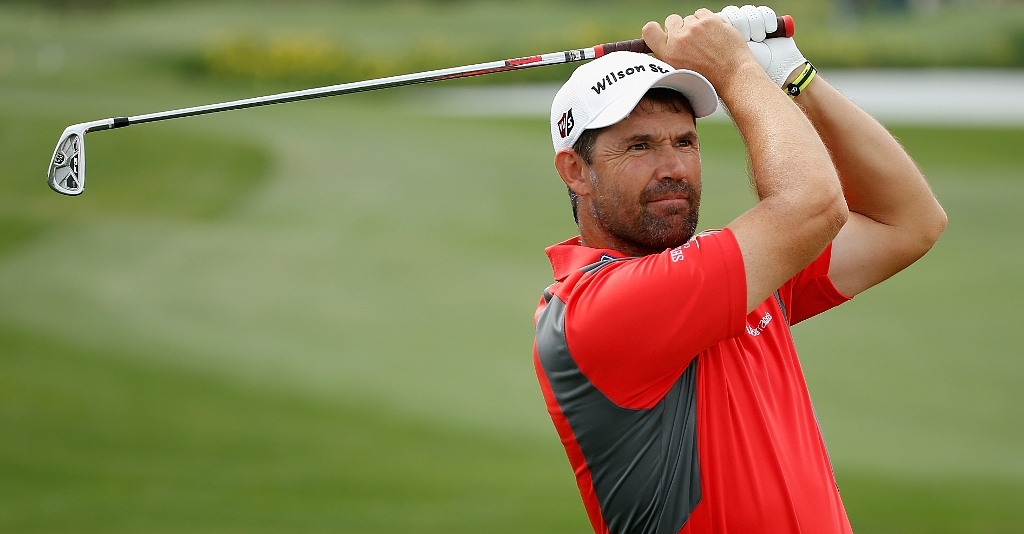 The man golfing greats like Jack Nicklaus and Tiger Woods call an inspiration is making a first visit to the UK.
The man golfing greats like Jack Nicklaus and Tiger Woods call an inspiration is making a first visit to the UK.
And this in support of the UK leg of the US charity organization, The First Tee.
There are many people in the world of golf that we think of as inspirational: Jack Nicklaus, Arnold Palmer, Gary Player and Tiger Woods are four of them and, now, for the first time, golfers in the UK have the chance to meet the man that they all of those legends of the game call their inspiration.
His name is Dennis Walters.
Dennis Walters? You may not have heard of him, but the champions of the past and present admire him for good reason.
Dennis is one of only 11 honorary lifetime members of the PGA of America and has received their highest award – the Distinguished Service Award.
A promising golfer in his youth, Dennis had an accident that left him paralysed from the waist down.
Realising that his dream of playing professional golf was out of reach, Dennis changed his dream and set about learning to play golf again.
Thirty-five years later, and with over 3000 performances of his Dennis Walters Golf Show under his belt, Dennis has inspired thousands of people to be the best they cann be, including the greats of golf who bear testament to his impact.
Tiger Woods said of Dennis: "To see what he has been able to overcome and to do what he has been able to do … it's awe inspiring."
And Jack Nicklaus proclaimed: "Dennis is a great motivator. Watching him is one of the most entertaining hours I've ever had."
In the show Dennis hits balls with golf clubs, fishing rods, a crutch, and a mobile phone; he hits balls blindfold, through fire and off three-foot tees.
Throughout the show there is a message of human motivation; an insistence that hard work and perseverance can conquer all.
Dennis has worked with many charities and organisations in the U.S that aim to inspire people to make the most of their abilities and it is in this capacity that he is undertaking his first trip to the U.K in suppor of the Manchester branch of U.S. charity The First Tee.
Run by UK-registered charity Empowering Youth Foundation, The First Tee Manchester teaches valuable life skills to young people, often from disadvantaged backgrounds, through the medium of sport.
The programmes focus on nine core values inherent to the game of golf including honesty, integrity, sportsmanship and confidence.
The First Tee Manchester programme is based at Heaton Park Golf Centre in Manchester, with community outreach programmes in Wrexham and Liverpool.
On September 7th, at Clays Golf Centre, Wrexham, Dennis will debut on British shores and it is a great opportunity to see a once-in-a-lifetime show from him and for the young people who will also take part.
There will also be a fundraising raffle which includes signed memorabilia from world number one Luke Donald and LPGA star Paula Creamer. Gates open at 4pm, with the Dennis Walters Golf show at 5.30 pm.
Through the inspiration of people like Dennis and the innovative work of organisations like The First Tee Manchester, maybe the way we behave (or are supposed to!) on the golf course can help provide a template for the way young people choose to live their lives.

For more information about Dennis's show in Wrexham go to the First Tee website.