Inside Track – Northern Trust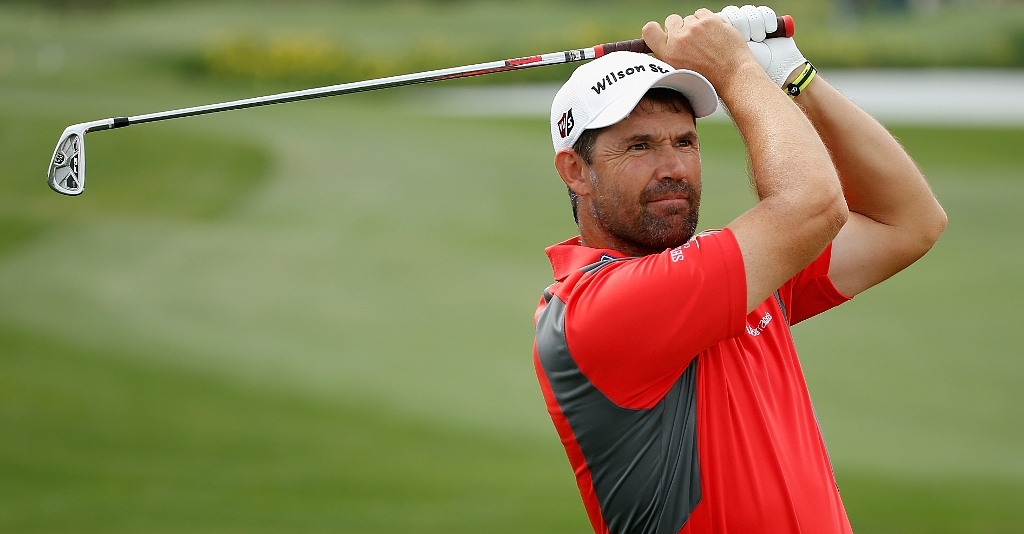 Our man in Los Angeles, Harry Emanuel, brings you the lowdown on this week's Northern Trust Open.
Northern Trust Open
Course: Riviera Country Club
Location: Pacific Palisades, California
Since: 1926
Yardage: 7,279
Par: 71
Low Winning Score: – 20 Lanny Wadkins (1985)
Course Record: 61 Ted Tryba (1999)
Field: 144
Cut: Top 70 plus Ties
Tee Off: Thursday 14.50 BST
Overview
Outside of the major championships the Northern Trust Open, originally the Los Angeles Open, is the fourth oldest event on the PGA Tour after the BMW Championship, the Canadian Open and the Valero Texas Open.
This is the 85th playing of the tournament and the 48th at Riviera Country Club which has been the permanent venue since 1999. Riviera has also hosted three major championships.
In 1948 Ben Hogan won the U.S. Open, in 1983 25-year-old Hal Sutton won the PGA Championship holding off Jack Nicklaus by a single stroke and in the 1995 PGA Championship Steve Elkington outlasted Colin Montgomerie for his only major victory.
A strong field has assembled with 31 players from the top 50 in the Official World Golf Ranking. There have only been 10 international winners of the event but international players have claimed seven titles since 1997.
While there have been two first-time winners in the first six weeks in 2011, the last player to win his first PGA Tour event at the Northern Trust Open was Len Mattiace in 2002.
Last Time Out
Steve Stricker, a runner-up to Phil Mickelson here in 2009, claimed his eighth career victory with a final round 70, but it wasn't smooth sailing on Sunday.
With a six-shot lead at Riviera to start the day, Stricker's lead was cut in half after four holes and was down to two shots when Luke Donald made a 10-foot birdie on the fifth hole. It might have vanished entirely had Donald not missed birdie putts of about the same length on the next two holes.
Back-to-back birdies at the turn settled Stricker down and another clutch putt for par on the 15th hole essentially clinched the win by two strokes over Donald. This year he is attempting to become only the eighth player to retain the title.
Course
This George Thomas designed course, with renovations by Ben Crenshaw and Tom Fazio is constantly ranked as one of America's top golf courses. It is an old fashioned tree lined course set in a bowl in the Santa Monica Valley.
Primarily it is a test of strategy. A mixture of risk-reward holes, long and short par fours and fives, doglegs, tree lined fairways, small greens and deep bunkers force players to plot their way round.
In 2008 changes were made in order to more faithfully follow the original layout. The faces of the bunkers were all enhanced and they are now amongst the deepest on tour.
After a dry winter the course is firm and fast with very little rough but wet weather in the days leading up to the tournament and during playing will see conditions change dramatically and by Sunday the fairways and greens could become very soft.
The wind often blows up the valley from the sea and can be a factor at Riviera, particularly in the afternoons. This year will be no exception.
Fairways
Riviera is considered a fader's golf course and holes two, three, eight, twelve, fifteen and eighteen are all right-to-left doglegs that require a fade off the tee.
With very little rough players won't be harshly penalised for missing the fairways unless they are particularly wayward and get stuck amongst the trees. Wet weather will also increase the width of the fairways and make length an advantage.
Placement off the tee is still key as players must approach the small greens from the correct sides of the fairway and avoid the deep bunkers.
Greens
The greens are small and well protected by deep bunkers. They slope from side to side, often right to left not back to front, which makes for a treacherous test of test of scrambling and putting.
They are currently very firm and fast but wet weather will see them get considerably softer as the tournament progresses and on the weekend the players will be able to play aggressively and fire at the pins.
They said
"It's going to get soft. It's going to rain all week, we haven't seen anything yet. It makes it longer; you have to hit longer irons into the greens. It's not tricked up like a lot of the golf courses are; it's a very old traditional type of course. To me it's like playing in Sydney. It's got the same sort of grass so that's why I think Australians do so well here." – Robert Allenby
"I know we have a lot of rain in the forecast so who knows what it's going to be like. There's a lot of interesting golf holes. They're all unique and different." – Mark Wilson
"It's different to what I've experienced in the past, some of the greens are bouncy. The first bounce is pretty good and not much rough. We'll see how much rain they get and if the greens change but the course is in great shape. " – Ryan Palmer
"With the rough not being that thick, I think there's a lot of opportunities. The weather this morning made it a bit longer, so I think it all depends on the weather." – Louis Oosthuizen
Past Champions
Defending champion Steve Stricker and two-time winner Phil Mickelson (2008-2009) headline a group of nine past champions in the field.
The other past champions in the field are Robert Allenby (2001), Fred Couples (1990, 1992), Charles Howell III (2007), Billy Mayfair (1998), Corey Pavin (1994, 1995), Rory Sabbatini (2006) and Mike Weir (2003-2004).
With a victory this week, two-time champions Mickelson and Weir could join Ben Hogan (1942, '47 and '48) and Arnold Palmer (1963, '66, and '67) as three time winners of the Northern Trust Open. MacDonald Smith (1928, '29, '32 and '34) and Lloyd Mangrum (1949, '51, '53 and '56) won the event four times.
Weather
A trough of low pressure will keep cool and unsettled weather in the forecast for the week. A brief lull can be expected on Thursday with winds 10-15mph, before a stronger system brings another round of rain and possibly some thunderstorms on Friday with winds of 15-25mph.
Saturday will continue to be gusty (10-20mph) with heavy rain but Sunday should quieten down again with partly cloudy skies and only a slight chance of showers and winds 10mph.
Conclusion
Riviera is a great golf course that has stood the test of time. The combination of unique holes, tree lined fairways and small slopey greens make this week an ultimate test of strategy and ball striking.
Heavy rain and strong winds will make playing very tricky and despite the soft conditions very low scores are unlikely.