Inside Track: Hyundai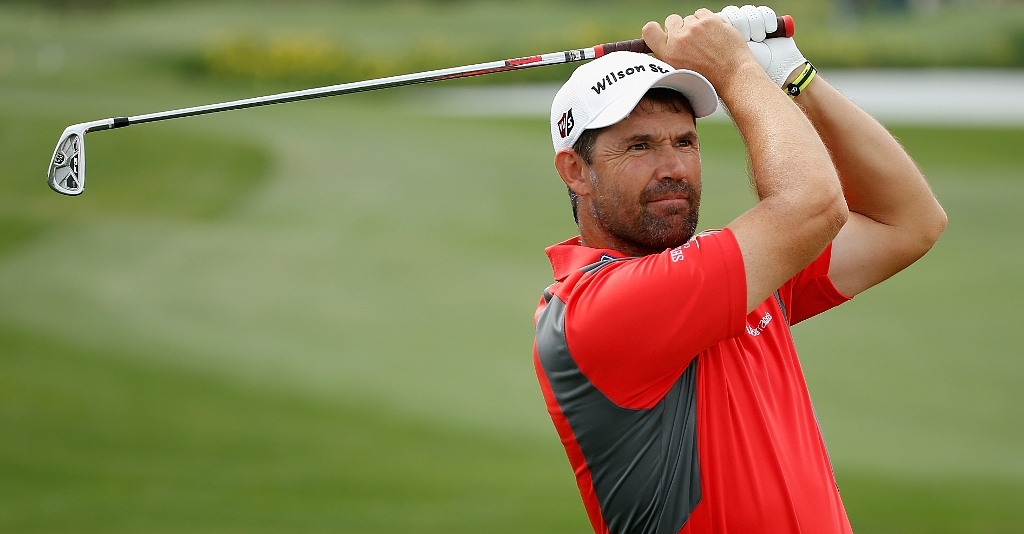 Harry Emanuel gives you the lowdown on the US Tour's seasonal opener – The Hyundai Tournament of Champions.
The Hyundai Tournament of Champions
Course: Plantation Course
Location: Kapalua, Maui, Hawaii:
Since: 1999
Yardage: 7,411
Par: 73
Low winning total: 261 (31 under par) Ernie Els 2003
Course Record: 62 K.J Choi 2003
Field: 34
Cut: No Cut
Tee Off: Thursday BST 20.20
Overview
The Hyundai Tournament of Champions is the opening event of the 2011 PGA Tour season and only players who won a PGA tournament in 2010 are eligible.
This year a total of 34 players go to post. The notable absentees are current World Number One Lee Westwood, Rory McIlroy and major winners Phil Mickelson, Louis Oosthuizen and Martin Kaymer.
There is no cut this week so players are never completely out of contention after the first two days. In 2005 Stuart Appleby came from the back of the field after a poor start to go onto victory.
The Plantation Course in Maui hosts the event, formerly known as The SBS and Mercedes-Benz Championship, for the 13th consecutive year.
Past experience is beneficial with only two rookie winners in the last 10 years (Sergio Garcia 2002 and Daniel Chopra 2008). Foreign players also seem to have an advantage and have won the last nine tournaments. The last American winner of the event was Jim Furyk in 2001.
Last Year
Geoff Ogilvy was out to defend the title he won by six shots in 2009. He opened with rounds of 69, 66 and 68 and went into the last round at 16 under par one shot behind Lucas Glover and one ahead of Martin Laird.
On the final day as Glover and Laird fell away it was Rory Sabbatini who put the pressure on with an outstanding 10 under par 63 to lead in the clubhouse at 21 under par.
Ogilvy found himself two shots adrift with nine holes to play. Unfazed he played the back nine in three under par with birdies at 11, 14 and 15 to sign for a 67 and win by a single stroke. In the process he joined fellow Aussie Stuart Appleby as the only consecutive winner of the event at Kapalua.
Course
Designed in 1991 by Bill Coore and Ben Crenshaw the Plantation Course was fashioned from the fields of an old pineapple plantation and unfurls across Island Canyons, native vegetation and offers spectacular ocean vistas.
The course sits on the side of a hill and features massive elevation changes, long undulating fairways and large contoured greens. It was the easiest course in relation to par last season playing an average of 3.1 under par.
This unique par 73 course where the wind is often a factor has one less par three and plays around 7,411 yards.
Fairways
The fairways are amongst widest on the PGA Tour and the course favours longer hitters of the golf ball as players can really 'let rip' off the tee. With seven holes in excess of 500 yards shorter hitters can struggle to reach the greens in two shots particularly if the wind picks up.
The slopes and contours usually result in the ball running out long distances and drives in excess of 450 yards on the par five 18th are not uncommon. In fact four of the nine drives over 400 yards recorded on the PGA Tour in 2010 came at the Plantation Course.
Greens
The green were re-laid in 2005 with Bermuda Ultra dwarf Tiff Eagle. This new Bermuda grass has less grain and rolls faster and truer. After nearly five years the greens have fully bedded in and this year they will roll true and incredibly smooth.
The greens are the largest on the PGA Tour averaging over 8,000 square feet and feature huge slopes and undulations. Successful lag putting is a key skill on this course.
The greens are currently running around 9.5 on the stimpmeter but will get quicker as the week goes on.
They said
"You need to learn a lot of things about this course. There's some different things here that we don't normally face at any other tournament. You've got big undulations, big downhill shots, some uphill shots, a lot of wind. The greens are huge. But you know, putting uphill is pretty slow and putting downhill is extremely fast. I think the more times we play it around here, the better you learn going around here each time." Steve Stricker (Jan 4th 2011)
"It's an advantage to hit it long because you can — it's always an advantage to hit it long. There's a lot of holes here where it's probably a super advantage. Like 18 is unreachable for the non-long guys but the long guys, it's exponential. Every ten yards you hit it, you get an extra 20 yards. But a good wind player and a good putter is going to do the best out here I think." Geoff Ogilvy (Jan 4th 2011)
"You've got to hit a lot of different golf shots. You hit almost every club in your bag. Hit a lot of drivers for me, so it sets up good, and the fairways are fairly generous. They are nice. And I can drive it close to a few of the par fours." Dustin Johnson (Jan 4th 2011)
Horses for Courses
The Plantation Course has so many unique features previous course experience is often a key factor. There are four past winners in the field Furyk (2001), Els (2003), Stuart Appleby (2004-2006) and Geoff Ogilvy (2009-2010).
Appleby is the 'King of Kapalua' after a hat trick of victories from 2004 to 2006 but Ogilvy, who has posted eight consecutive rounds in the 60's, can emulate his Australian compatriot with victory this week.
Key Holes
The first two holes have proved the most treacherous over the past few years and most players will struggle at the beginning of each round.
The par fives are key for scoring at Kapalua and each averages nearly half a stroke under par. Players need to make hay on the par fives or they will find themselves falling rapidly down the leaderboard.
Weather
The nature of the terrain means that the Plantation course has its own micro climate and the weather is very difficult to predict.
The course was designed with the trade wind (northerly) in mind but when the Kona wind (southerly) blows the course becomes much more difficult as the longer holes play into wind.
The forecast is for sunny weather with possible afternoon showers and light to medium trade winds at 10-20mph which may switch to the Kona wind come Sunday.
Conclusion
A combination of experience, recent form, long driving and good putting is the key to success this week. With near perfect conditions again this year expect very low scores throughout the week.