Injured Casey to play it safe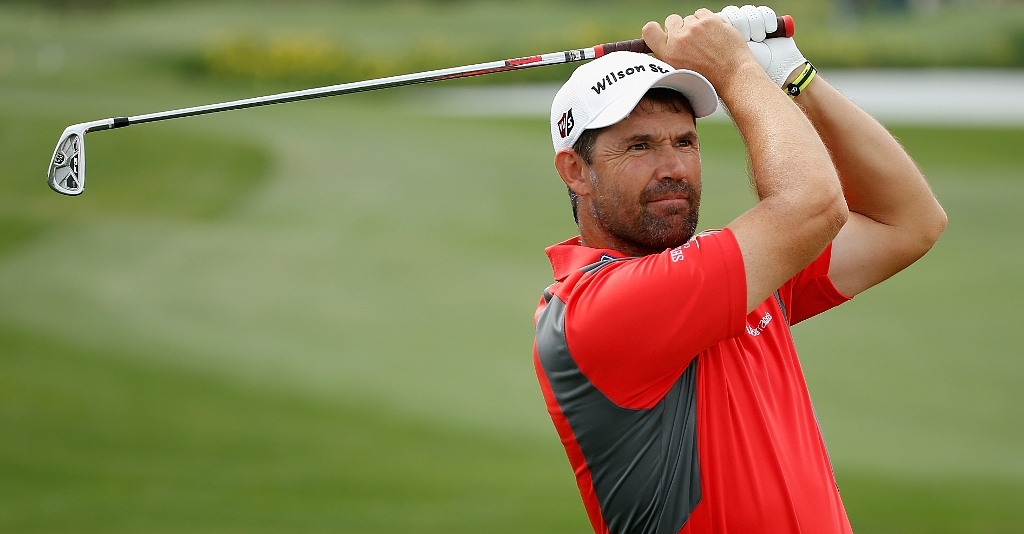 Paul Casey starts his first event since early August on Thursday – but whether he finishes it is another matter.
Paul Casey starts his first event since August 6 on Thursday – but whether he finishes it is another matter.
Casey returns from a torn rib muscle injury at the Volvo World Match Play Championship, now being staged at Finca Cortesin in Spain rather than Wentworth, and admits he is "chomping at the bit" to get going again.
But the world number four was also asked today what it would take for him to withdraw.
"Sharp pain," he said. "One sharp pain – that's enough. I'll be out of here. I'm not going to push it and do any more damage."
After the eve-of-tournament pro-am, Casey added: "Right now it just feels like an ache. It feels tender, it feels tight and it gets tired, but it's not a sharp pain.
"I think a nice way of putting it is that the muscles get slightly angry around there and they're telling me they're not liking what's going on.
"The thing I haven't done is hit balls out of the rough, I haven't since Akron (his last event), but there's no rough this week.
"Trouble is, there's no way really of testing it until I'm out here in the mix playing golf.
"Part of it could be the travel, but there's a whole combination of stuff that is making me feel like maybe it wasn't quite as far along in being fixed as it should be."
Under the new format, the tournament used to be straight knock-out, the first two days are in four groups of four.
Casey, top seed because of his world ranking, plays Australian outsider Scott Strange and then American Anthony Kim tomorrow, both over the full 18 holes, and on Friday meets South African Retief Goosen.
No fewer than four of the 16 players have some sort of injury problem.
German Martin Kaymer limped his way to second place last week in the Castello Masters, his first tournament since mid-August after breaking toes in a go-kart accident.
Having to play 36 holes three times in four days, which is what it takes to win the massive £675,925 first prize, looks like a big challenge.
Kaymer, second to Lee Westwood in the race to be Europe's number one, is grouped with Sergio Garcia, Robert Allenby and Oliver Wilson, who missed the pro-am today because of a recurrence of neck trouble.
"I woke up with it and had some treatment, but when I hit a few balls that set it off," he told Press Association Sport.
"I've had more physio this afternoon, have more planned for 7am and it's fingers crossed. There's a bit of inflammation to come down, but I hope I'll be all right.
"Normally when it happens I can't swing a club at all. I can't be sure how it's going to be in the morning, though, so we'll just have to see."
The other concern is over Indian Jeev Milkha Singh, who pulled out of last week's US Tour event because of a problem with his feet.
Singh has only one game tomorrow, but it is against title favourite Lee Westwood.