Impeccable Lawrie on track for record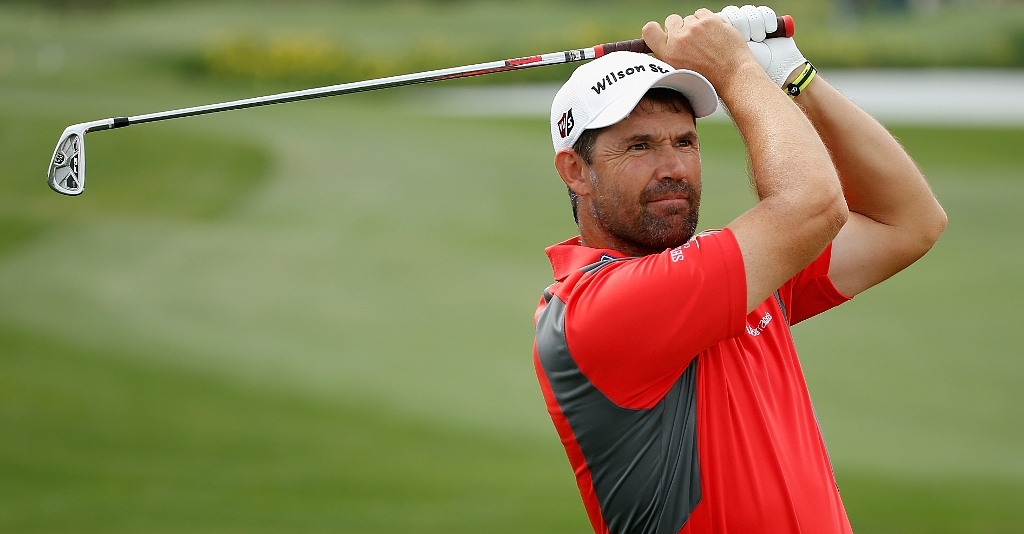 Scotland's Paul Lawrie has a chance this weekend to achieve something which has so far eluded even Tiger Woods.
Scotland's Paul Lawrie has a chance this weekend to achieve something which has so far eluded even Tiger Woods.
Only two players – David J Russell in 1992 and Jesper Parnevik three years later – have ever gone through a European Tour event without dropping a stroke.
Woods failed to join them on the very last hole of the 2002 American Express world championship at Mount Juliet in Ireland, but Lawrie was halfway there after adding a 69 to his opening 67 in the Johnnie Walker Championship at Gleneagles today.
The 40-year-old former Open champion, fighting for his Tour career a decade after his Carnoustie triumph, stands eight under par and now leads by two from Northern Ireland rookie Jonathan Caldwell, Dutchman Maarten Lafeber and big-hitting Argentinian Daniel Vancsik.
"I wasn't in trouble a lot, but when I had to I obviously kept the round going, which you have to do when you have no bogeys," said Lawrie after doubling his first day advantage.
"I've been prone to the odd hook in my career and I've certainly got rid of that the last couple of days.
"I missed a few putts, but I'm very pleased with the way I hit it again. Overall you're not going to grumble, but I'm a golfer and you always grumble!"
One fellow competitor who was certainly impressed by Lawrie's display – and it was mutual – was playing partner Jose Maria Olazabal.
The double Masters champion, climbing into contention himself with a 68 for five under, commented: "We all know how good a chipper he is.
"His nickname 'Chippy' tells you pretty much everything."
Olazabal was delighted with his own efforts, especially five birdies in the first six holes, given that he is suffering more problems with rheumatism.
"I have a little bit of pain here and there, especially when I wake up in the morning," he said. "You have to take it slow and give yourself more time to try to loosen up.
"Hitting shots my body is not moving as freely and I can't practise as much as I need to, but I have to live with that for the time being."
However, Lawrie said: "His iron play is just outstanding and he's the best we've got on this tour at making pars from a poor tee shot.
"There's no question about that and it's a pleasure to see him playing, never mind playing well."
The Aberdeen golfer also experienced Olazabal the captain at the Royal Trophy in Bangkok in January and added: "I thought he was absolutely outstanding.
"It's not for me to tell Colin (Montgomerie) what to do, but if Ollie's not there I think it's going to be weaker. I would have him there in some capacity."
On being appointed Ryder Cup captain, Montgomerie said he wanted Olazabal as one of his assistants, but the double Masters champion, Nick Faldo's vice-captain last year and clear favourite to be in charge in 2012, has not agreed yet – he still has not given up all hope of playing against the Americans again.