Immelman on the comeback trail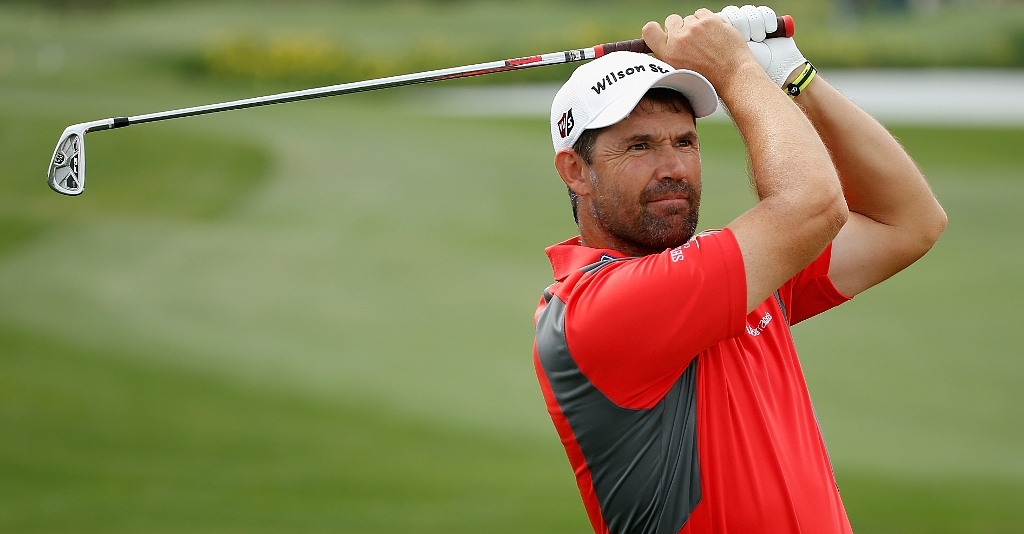 After struggling with a wrist injury for nearly two years, Trevor Immelman is ready to start making a comeback.
After struggling with a left wrist injury for nearly two years, Trevor Immelman feels he is ready to start making a serious comeback.
The former Masters champ is coming off a horror run in the last 18 months, one that has seen him drop to 269th in the world. One stat the South African won't be proud of is that he is the only major winner from the last five years not in the top 60 on the world rankings.
"Really, in the last 18 months, that hasn't been me playing," he told pgatour.com. "I don't mean that in an arrogant sense. I know what I'm capable of when I'm feeling good and feeling strong. I'm going to give myself a full season, and then see how that pans out."
For the first time in two years, Immelman is no longer experiencing daily pain from his wrist, and it has enabled him to return to the practice range at Lake Nona in anticipation of the new season.
"I'm excited," he said. "Everything is right on track. I'm looking forward to a full season again. It's been a few years."
Immelman is feeling good about his health, as good as he's felt in two years. Last time he was fully fit, he pulled off an incredible performance at Augusta National, beating Tiger Woods at the Masters in 2008 by three clear shots. He was on top of the world, but since then it's been one issue after another.
Even before the Masters he had experienced health problems, losing almost 25 pounds due to a stomach parasite in 2007. Later on, doctors had to cut him open and remove a tumor from inside his ribcage, which was thankfully found to be benign.
But it was the latest injury that really hurt him, in more ways than one. The small scar on his left wrist doesn't begin to tell the full story. The pain started in late 2008, and by 2009 it was forcing him to withdraw from three of the year's four majors. When he did try to play, it didn't go well at all. Even if he did make the cut, he never finished higher than 50th.
"The final straw was in Las Vegas last year," he said. "I played a Tuesday practice round, and I was in so much pain that I went back to the hotel and said to (wife) Carminita, 'I don't think I can muscle through this."
He did withdraw, and flew to New York for surgery shortly thereafter. It forced a long period of rest and recuperation that tested Immelman's patience. It took three months before he was even able to grip a putter.
Back to the present day, and Immelman's swing coach David Leadbetter says the wrist is about 95% healed, and the desire is as intense as ever.
"I think he's in a good place," Leadbetter said. "I fully expect him to really get it back. It wasn't a shock he won Augusta because he's been a very, very good player for a long time. Since that time, people say, 'Geez, what happened to him? He dropped off the face of the earth.' Not quite. Certain injuries can derail a player.
"The good thing is he's young enough, and experienced enough, that he's looking at a new dawn, so to speak."
Immelman is eyeing the Bob Hope Classic, starting January 19th, as his comeback tournament, though he plans to ease into things at first. His traveling schedule might also be curtailed, as the European Tour's new minimum requirement of 13 tournaments will be a tough ask, as he is too low in the ratings to be eligible for the World Golf Championships that count toward both tours.
For Immelman, the only positive that came out of his time off has been the time he's been able to spend with his family. He has a 4-year-old boy, Jacob, and his wife also recently gave birth to a little girl.
As for his prospects on the course, an initial lack of confidence will be a major hurdle to overcome. It's the one thing he feels you can't get on the practice range.
"Confidence only grows when you shoot 65, when you hit 18 greens in regulation, when you get your name on the leaderboard," he said. "It's never fun not playing how you know you can play. You see that in aging athletes. The game peels off strictly because of age, but they know how great they are and it's tough," he said.
"The relief for me is I'm only 30. I truly believe my best golf is still ahead of me."