Immelman hits back at Old White TPC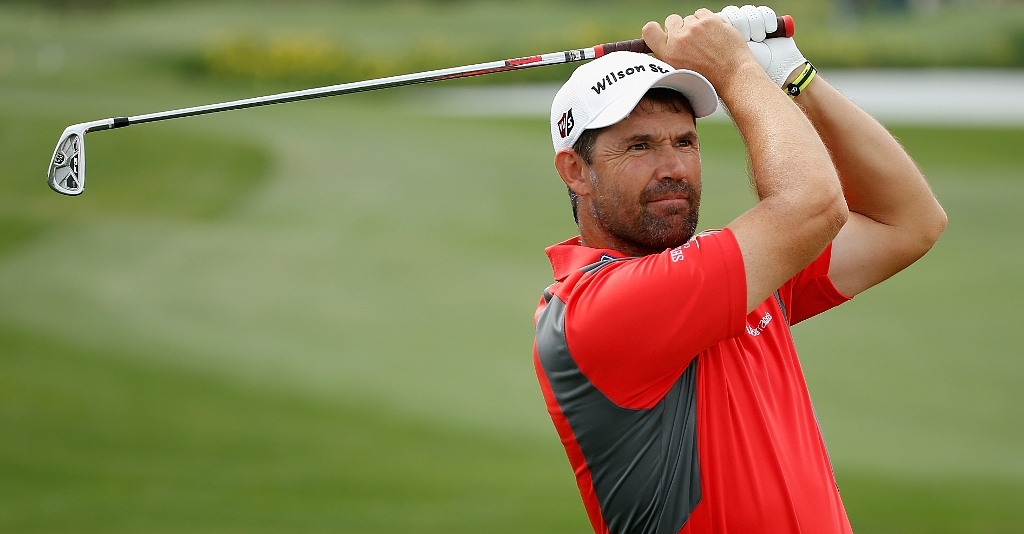 Trevor Immelman hasn't had much to cheer about since his Masters triumph – until the 1st round of the Greenbrier Classic.
Trevor Immelman hasn't had too much to cheer about since his 2008 Masters triumph – until Thursday's first round of the Greenbrier Classic at the Old White TPC in West Virginia.
An unlucky mix of illness, injury, left wrist surgery in 2008 and the resultant loss of form and confidence has held him back for the past couple of years, but that changed on Thursday when a magnificent round of ball striking saw him take the first round lead with a stunning 6-under-par 64.
The US-based South African targeted the pins with some magnificent iron play to give himself plenty of chances in his seven-birdie, one bogey performance.
And in the process he put himself into the second round with a one shot lead over a log-jam in second place that included Americans Billy Mayfair, Derek Lamely, Gary Woodland and Webb Simpson, and Australia's Steve Bowditch.
The 34-year-old was clearly upbeat that, after months of fruitless toil and trouble and four missed cuts in his last six PGA Tour starts, he had finally found some of the form that had previously earned him his coveted Green Jacket.
"Obviously I'm excited with the 64 today," he told the media after his day in the sun.
"Any time you shoot a number like that it's exciting. That's why you put all the hard work in.
"It's been a frustrating couple of years not being able to swing the way I want to swing or practising the way I want to practise."
A medium-length hitter renowned for his accurate ball-striking and course management, Immelman had wrist surgery in October, 2009 after suffering from tendinitis for much of that season.
He missed 10 of 19 cuts on the 2010 PGA Tour as he struggled to rebuild his game, but was greatly encouraged by his all-round improvement coming into the 2011 season.
"My wrist has been pretty good," he said. "It hasn't bothered me at all so I've been able to get back to some of the stuff I used to do four or five years ago. I've seen some signs of good play and some good shots at the right time."
Canada's David Hearn, Zimbabwe's Brendon de Jonge and Americans Chris Di Marco and Kyle Stanley opened with 66s to be just two shots off the pace, but the gallery favourite and world number six, Phil Mickelson, was clearly frustrated after carding an up-and-down level-par 70.
"It was a disappointing overall score for me, because I played well enough to shoot low," said Mickelson, who played alongside Tom Watson and the inaugural defending champion Stuart Appleby.
"I missed six putts inside six feet, and I just can't do that. I've got to get this turned around for tomorrow."
Mickelson, a four-times major winner, offset five birdies with five bogeys in his round.
The 61-year-old Watson opened with a 75 while Appleby, who triumphed by one shot last year after closing with a scintillating 11-under-par 59, returned a 71.
"It's very different golf course and my score was very different," said Appleby, referring to his record-equalling finish last year. "It's a lot more difficult, a lot longer.
"Playing with two legends – who are both still growing their legendary status – was fantastic. I was definitely the third wheel out there," the Australian added with a grin.
TOP 10 LEADERBOARD
64 Trevor Immelman (RSA)
65 Billy Mayfair (USA), Derek Lamely (USA) 65, Webb Simpson (*USA) 65, Steven Bowditch (Aus) 65, Gary Woodland (USA) 65
66 Chris DiMarco (USA) 66, David Hearn (Can) 66, Brendon De Jonge (Zim) 66, Kyle Stanley (USA) 66