Imada birdie plan to help Japan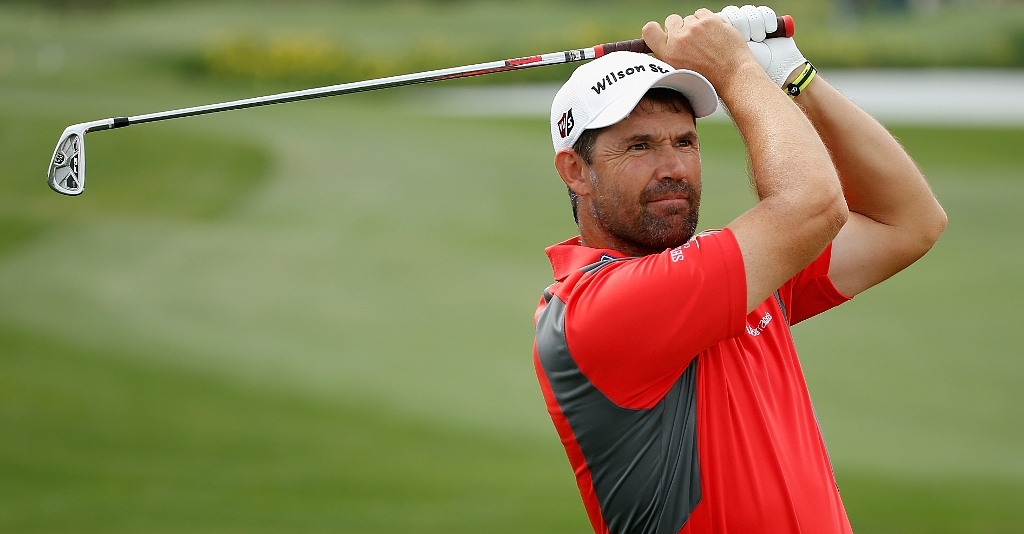 Ryuji Imada has opted to help Japan's earthquake and tsunami victims in a 'small way' at this week's Transitions Championship.
Ryuji Imada has decided to help Japan's earthquake and tsunami victims in a 'small way' at this week's Transitions Championship in Florida.
He will donate $1000 for every birdie he makes at Innisbrook's Copperhead course and has asked his fellow golfers in the field to follow his example
After his spur of the ,moment decision on Wednesday to help his fellow countrymen, Imada, a native of Hiroshima, who immigrated to the US in 1990 as a 14-year-old to pursue his dream of playing professional golf and earned his PGA Tour membership in 2005. wrote a short, one-paragraph note.
It read: "Dear Players: As you may know last week there was an earthquake disaster in my home country of Japan. To support the many people affected by the earthquake. I have decided to donate $1,000 per birdie I make at this week's event. I would be thankful for any of my fellow competitors who join me in support with any donations. Ryuji Imada"
Imada made copies of the note at the Innisbrook Resort and GC's clubhouse and then asked the locker room attendant to put a copy in each of the players' lockers.
Later when interviewed by Laury Livsey of the PGA Tour's communications department, Imada explained: "Disasters do happen. I've seen (Hurricane) Katrina and what happened in New Orleans. I've seen other hurricanes that came through Florida. Luckily, I haven't been affected by those too much. These things happen, but what happened over there in the northeast part of Japan is something that's terrible. It's very unfortunate.
"My parents? Yes my brother and sister live in Japan. I knew where the earthquake hit, and I knew it was nowhere near my parents (in Hiroshima), so I assumed they were OK. I later talked to them, and everybody is fine. But Japan is not.
"I've never seen anything like it. So many houses destroyed. Everything was torn down by the earthquake or the tsunami. I really feel for the people.
Imada said he knew very quickly about the Japanese disaster.
"I have a Japanese TV channel at my home in Tampa. I saw there was a big earthquake. Next thing I know, the big tsunami, they're showing it on TV, and I pretty much saw it live.
Amanda's great worry after the carnage in Japan was for his Japanese caddy and good friend Takahide Sasaki
"He caddies for me when I play in Japan but he actually caddied for Daisuke Maruyama on the PGA Tour when Daisuke played over here.
"Takahide went missing for four days. They actually found him [Wednesday] in one of the evacuation areas. But he was actually out of contact for four days. Nobody really knew where he was.
"His state of health?" I did get confirmation that he's OK even though I have not spoken to him. He's married and has a wife and two kids. They were all missing, and it was really scary.
Amada said he visited his homeland at least one a year – usually in November or December.
"It's always nice to spend time there. I love going back."
"This is really not the time to be watching golf in Japan, but it's the only way I know to help. Hopefully I can make a lot of birdies and donate some money to the charity that will help those people recover.
"I'm going to donate $1,000 for every birdie I make this week. Hopefully I can get a lot more players to join in on the effort for the recovery in Japan. I understand that we're definitely very fortunate that we play golf for a living, and this is our way to give back to the community, and, in this case, the world. For me, this is happening in my homeland. I hope I can make a difference," Imada added.
Did Imada have any long-term plans or additional ideas on how he might help, he was asked.
"I haven't really thought about what I can do yet, frankly. I'm just trying to do as much as I can right now.
Footnote: Sadly and ironically Imada had a shaky first round and was unable to secure any bogeys in his first round of 74.