IJP Design unveils retro look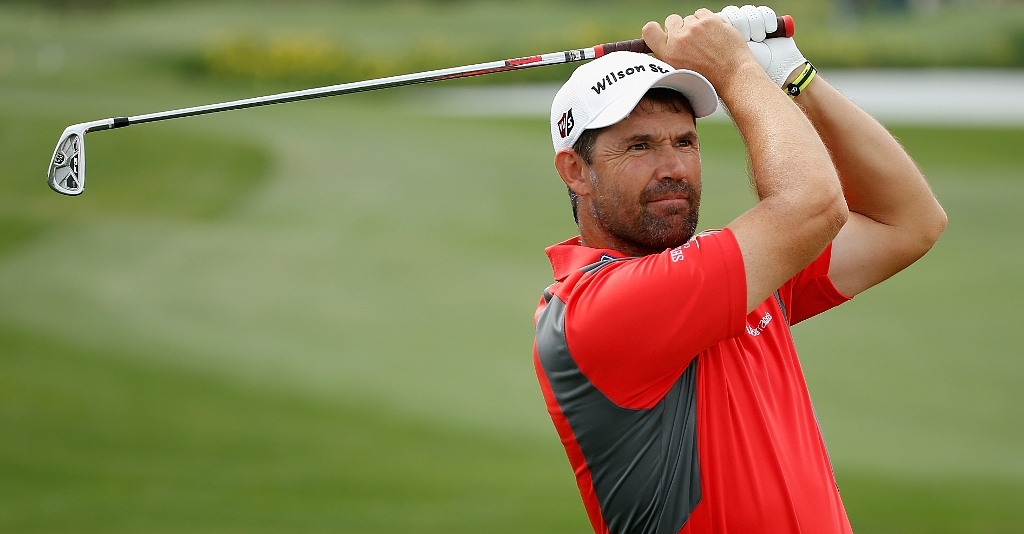 Find out what Matt Cooper made of the new autumn/winter collection from Ryder Cup winner Ian Poulter's IJP Design.
Ryder Cups are known for two things: high drama and dodgy fashion.
In the wake of the latest – and possibly most dramatic – Ryder Cup Golf365 sent fashion correspondent Matt Cooper (no giggling at the back) to the launch of IJP Design's autumn and winter collection at The Eight Club in London.
Was the fashion the week after the Ryder Cup as dodgy as the fashion during it? Let Matt explain …
The day got off to a good start: whilst flicking through the samples at the launch, admiring fabric with someone who seemed to know more about it than me, I was asked where my own trousers were from. "They're really smart," she said. "Nice details."
A dedicated fashionista might have lied at this point, but I made the mistake of telling the truth: "H&M," I said, adding with even less sophistication: "£7 in the sale." That's not quite such a good detail. But enough of my fashion …
Last week Ian Poulter wowed the watching world with yet another adrenalin-fuelled week of Ryder Cup heroics: smashing drives in front of adoring crowds, knocking approaches stiff and holing putts across greens on his way to claiming three vital points.
In addition to his growing ability to take on the world with the clubs in hand, Poulter is also famous for his fashion and in the last four years he was worn clothes from his very own IJP Design range with as much pride as he flies the European flag during Ryder Cup week.
The latest IJP collection has four looks – Fashion, Sport, Signature and Black Watch – and here is what IJP Design has to say about them:
Fashion: "boutique, high fashion feel. Funky and unique, this palette is bold and ensures ultimate style when out to dinner or away for the weekend."
Sport: "a retro look with a modern bold colour palette. Patriotic colours with a edgy twist: rich ruby, cream and classic navy. Easy to wear and ultra comfortable on the course."
Signature: "classic IJP greys, slate and steel. Distinctively smart and stylish couple with lilac and lavender; a 'City chic' look including Limited Edition items."
Black Watch: "a sultry reinvention of timeless pieces. A strong military influence utilises Scottish tartan and classical sophistication."

Within the four collections there are new pieces like the casual ¼ zip funnel neck plus smarter wear, including the classical trousers, shirts and v-necks.

When Poulter first created IJP Design in 2007 he had one aim: "Look good, feel good, play good."

His problems previously had been finding clothes stylish and high quality enough: he didn't just want them to look good but to perform well too.

The Black Watch raingear exemplifies this desire to create what he couldn't find.

Some raingear looks good but doesn't keep you dry. Other raingear keeps you dry but doesn't look too good. Team USA's raingear at the Ryder Cup completed the worst double imaginable: it neither looked good or kept the players dry. IJP Design's Black Watch keeps Poulter dry and conforms to all the principles of the rets of the range: no flapping fabric or tight areas to snag at or constrict the swing, tailored lines that maintain good form and designs that are as stylish as the clothes they are keeping dry.

In fact the Black Watch raingear is probably my favourite feature of the collection using a very smart dark tartan which combines a traditional feel with modern designs and functionality.

I also really liked the shirts – a whole series of classical polo shirts with clean lines and colours, plus my favourite: the long sleeved button through shirts in black, white or steel.

High drama last week in Wales? Yes. Dodgy fashion last week? Yes. Dodgy fashion at the launch? No. Another win for Europe.
For more information go to IJPDesign.com.