Ian Poulter – doing it in style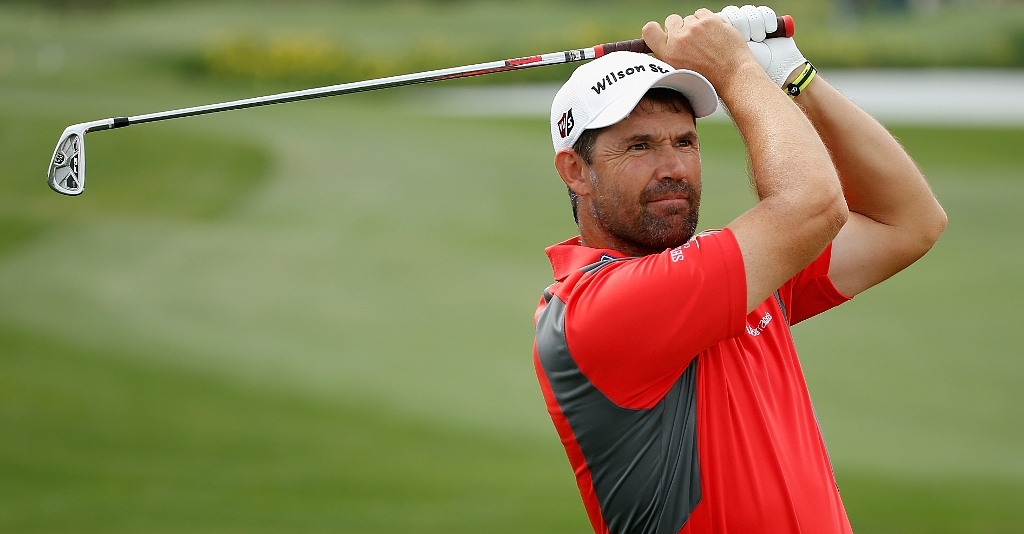 Ian Poulter's mantra has always been "Look good, feel good, play good" and the latest IJP Design collection adheres to that policy.
The launch of the Autumn and Winter 2009 Collection from IJP Design has two over-riding themes that will surprise no-one who knows anything about Ian Poulter.
Celebrating British Heritage and individual choice, it is another statement of intent from a golfer with a strong sense of elegant lines, vibrant colours and distinctive style.
Poulter himself is in no doubt that IJP Design have come up trumps: "Yet again I feel that my team has produced another exceptional golf and lifestyle apparel range that allows you to be seen, be smart and most importantly be yourself."
We've been taking a look at the latest range and you can too with our exclusive gallery of the IJP Design Autumn and Winter 2009 Collection.
Here's what IJP and Golf365 have to say about it, what do you think?
What They Say:
Introducing the Limited Edition 'Quintessentially British' Collection from IJP Design, from luxurious textured knitwear to Design your own Belt, this is the most sophisticated collection yet from the leading golf and lifestyle brand.
Tartan Roots
Each season the IJP designers follow their 'lead with the legs' philosophy and chose a 4 colour palette for each of the 3 tartans. This then determines the mood for the collection. For the Autumn/Winter season their chosen lead colours consist of Bugatti blue and indigo, jet black and rich damson, marshmallow and mocha.
Lead with the Legs
Trousers are at the heart of IJP Design and indeed IJP (Ian James Poulter) himself. This season the signature 'Ian Poulter' tartan, registered with the Scottish Tartan Authority, makes an appearance in both the famous boot leg trousers and shorts. The collection also boasts beautifully stylish piped tailored trousers and comfortable, casual corduroys – something for everyone.
Designer Knitwear
An item of IJP Design knitwear is a must for any winter wardrobe as the range is simply stunning. High quality merino wool and finest cashmere feature time and again, though there is always an IJP twist to the designs that makes them so distinctive and chic. A fine example is the signature tartan back of the funnel neck jumper.
Technical Perfection
The Autumn / Winter collection would not be complete without the inclusion of the state of the art waterproofs. The jacket stands out from others with its tailored (rather than gathered) waistband, making movement easier. The waterproof trousers also boasts larger than average back pockets for a score card, stretch lining in the knee for additional movement and a tailored waistband. A tough test run was the Open Championship 2008 at Royal Birkdale, where the suit protected Ian from howling wind and rain, helping him get ahead of the pack and finish second in the tournament.
Luxury Limited Edition Range
This year also sees the proud launch of the 2009 'Quintessentially British' Limited Collection, the perfect example of luxurious, stylish golf apparel. Key pieces include an 100% cashmere Union Jack Sleeveless Cardigan, a St Georges tartan for the bootleg trousers and a Swarovski Crystal Union Jack Cap. This is IJP Design saying 'dare to different'!
Unique Accessories
Another key addition, due to popular demand, is the ability to create your very own IJP belt. Select one or two of the luxurious Italian belt leathers and match it with any one of the best selling buckles, the limited edition Union Jack buckle for instance. If you are an accessories fan you can also build your collection and store it in the 'Quintessentially British' Union Jack Tartan Belt and Buckle Bag, complete with a silhouette of Ian on the zip and unique caddy map lining.
Collection Launch – 1st September 2009
Website & Stockists – www.ijpdesign.com
What we say:
Matt Cooper: I sometimes wonder if there isn't a secret PGA Tour regulation that requires all golfers to wear enough fabric for two golfers rather than just the one, so badly fitted are most PGA Tour golfer's clothing.
It is all part of my frustration with a sport that is sometimes so conservative and insular that anyone with the gumption to wear something different is deemed as some sort of fruitcake or show-off.
It's bad enough that anyone thinks they deserve the moral high ground because they wear the sort of clothes that drove C&A out of business, but it's even worse when you judge it from a game-playing perspective.
Modern fabrics and design techniques mean that fitted clothes don't restrict movement and can even enhance it so relying on flapping pleated chinos and over-sized shirts is even less "sensible" than the stick-in-the-muds think it is.
I'm with Poulter. Give me fitted trousers, clean lines and bold colours any time.
Dave Tindall: Thanks to the IJP design team, I got sent a sample of the new clothes to try on.
My favourite item – and one I would definitely wear both on and off the course – was the cardigan (or should I say the Quarter Zip Funnel Neck Signature Jumper in Mocha). It's light, stylish and oozes quality.
However, the most interesting experience was trying on a pair of the Signature Tartan Boot Leg Trousers.
I've never had the bottle to sport a pair of tartan pants so put them on in slightly giggly mode.
However, once on something a bit weird happened. Because their style and cut are so synonymous with the man himself, I actually felt as if I had Ian Poulter's legs on.
My normal casual walk became a bit of a strut and the line "I could do some damage in these" even crossed my mind. For me, that would normally mean knocking over a load of expensive vases but, in this case, I meant getting out on the golf course and knocking in some birdies.
"Look good, feel good, play good" is the Poulter mantra. And after trying these on, I completely get what he's on about.