Hutsby, Sullivan hold their ground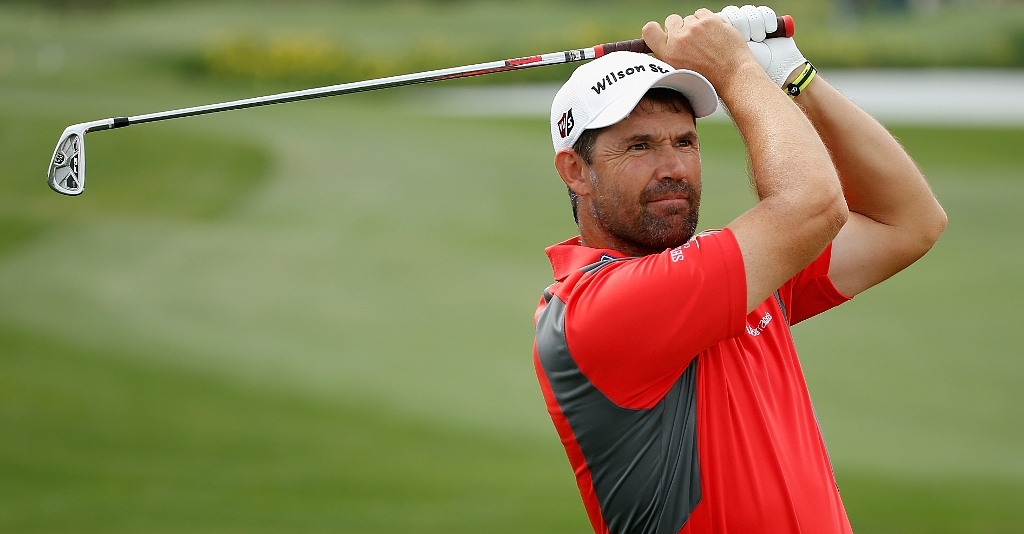 Sam Hutsby and Andy Sullivan have held their ground mid-way through the final stage of the European Tour's Q-School.
Former Walker Cup players Sam Hutsby and Andy Sullivan have held their ground mid-way through the European Tour's six-round, final stage of Qualifying School.
Hutsby shot a third round of 68 on another fine day at the Tour Course at the PGA Catalunya Resort in Girona, northern Spain,to hold onto his overnight lead at 15-under-par, with Sullivan a single stroke behind him after closing the gap with a 67.
Hutsby opened with a birdie on his opening hole, the tenth, before a bogey at the 13th temporarily halted his momentum. But he rallied with a birdie at the 18th hole, and a further gain after the turn saw the 23-year-old stay out in front
A cold putter clearly held back Hutsby, but he is still on course to complete a second successful visit to the Qualifying School, having finished runner-up behind his compatriot Simon Khan in 2009.
He said: "I only missed two greens but I just couldn't buy a putt. So I'm a little disappointed, because I felt I played well enough to break away a bit. But I'm still leading, something I would have taken that at the start of the day.
"My target is six rounds in the 60s, so that goal is still on. There are still three rounds to go, but I'm in a nice position.
"I didn't force it too much today, I just hit the greens without hitting it very close. It was always going to be a fairly tidy round because I'm playing well, but I could have been three or four shots better.
"It's strange that we're only half way. Most of us played two or three practice rounds, so it already feels like a long week but there are three rounds to go. I feel fresh though, and I've been sleeping well. I've been playing nicely, so I'm looking forward to the next three days."
Sullivan, who played with Tom Lewis in Great Britain and Ireland's triumphant 2011 Walker Cup team, posted six birdies as against three bogeys to move to 14 under par and within sight of a first European Tour card just three months after joining the professional ranks.
The 25-year-old, who won all the Foursomes for Gbr&Ire at Royal Aberdeen Golf Club, is determined to win his private duel with Hutsby.
He said: :I think there is a nice little battle going on between myself and Sam. I don't think we'd like to comment on it too much, but there's definitely a bit of to and fro so it's really good. We've played a couple of times together and been in squads together, so we know each other well enough.
"I've put myself in a good position now, so I'm definitely thinking about winning it. It would mean a lot to me and would probably be the biggest achievement of my life, so I just have to go out there and keep doing what I'm doing."
"I've been a professional for three months, and I love it. I've probably learned more in three months than I did in my whole amateur career, so it's been fantastic. This has definitely been my most enjoyable week as a pro, scoring wise. I've been playing well prior to this but just haven't seemed to put the numbers together, so it's nice to be able to do that finally."
The English duo will be joined in the final group by Peter Gustafsson, who made a fine start to his 66 on Monday with an eagle at the tenth hole.
The Swede won the final Qualifying School in 2004 but has yet to finish inside the top 30 in his two previous visits to the PGA Catalunya Resort and is aiming to change that this year
He said: "It's only half way, so there's still a long way to go. The guys coming straight here from the Second Stage must feel like they've been playing for ages! I'm feeling good and I've been working a lot with my fitness coach in Marbella, so everything feels good.
In the meantime the man setting off most of the third round fireworks on Monday was Thomas Norret who posted a blistering 62 in his attempt to regain the European Tour card he won and lost this year
The Dane, who took the 17th card last year, covered the Tour Course in just 62 strokes, firing eight birdies in his stunning charge.
With the top 30 and ties securing a place in The 2012 Race to Dubai, Norret is in position to secure a swift return to The European Tour, having relinquished his playing privileges after finishing in 155th place in the Money List earlier this year.
Norret said: "It was an awesome day. I got off to a nice start, and just kept calm all day. I made five birdies in a row on the front nine, and that really got me going. We had a slow spell in the middle and got held up, but then I got back into it and played well at the end.
Three-time European Tour champion Nick Dougherty, meanwhile, endured a difficult day with not too much light in the tunnel, shooting a disappointing 75 that left him on four over par and facing an uphill task to make Tuesday's cut.
He said: "I played really well on the front nine, and then I had a tough break. I've got a little bit of an ailment at the moment with my hip, where it clicks and goes, and when it does I'm lucky if I make contact with the ball. It happened on the first tee, which was my tenth hole, where I made a bogey. I never really made a shot after that.
"But I hold out hope that I can get it back to how it used to be, and how it used to feel. There are some times when I do play good golf, and it feels great. For nine holes today I played phenomenal, I should have been nine under but still nothing went my way.
"I had two three putts to go one under through nine, and I missed two putts from inside eight feet for birdie. I should never have shot that score today, but that's just the way it's going for me at the moment."