Huston and Senior in 3M lead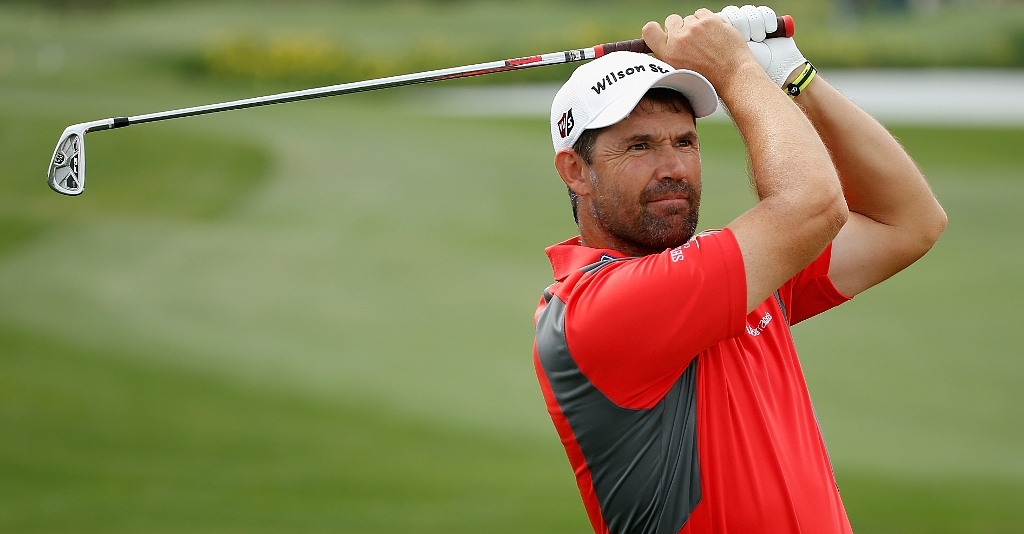 Peter Senior and John Huston have moved into a share of the lead at the 3M Championship in Minnesota.
Peter Senior and John Huston have moved into a share of the lead at the 3M Championship in Minnesota.
Aussie Senior is chasing his first win on the Champions Tour since joining the 50-and-over circuit last year, while Huston is in the hunt for a second Tour victory after winning the Dick's Sporting Goods Open back in June.
Senior shot a bogey-free 67 in Saturday's second round to tie for the lead at 12 under, while Huston followed up his opening 64 with a 68 to join him at the top.
Jay Haas, the joint-first round leader, shot a 69 to lie one shot back, while Mark Calcavecchia and Tom Lehman are only two shots off the pace.
Tommy Armour III (67), Mark O'Meara (68), Kenny Perry (70), Nick Price (68) and Hal Sutton (69) are all four shots adrift with one round left to play.
Senior was tied for third in last week's U.S. Senior Open going into the final round, but could only manage a 71 on Sunday to eventually finish sixth. He also lost in a playoff back in May at the Regions Tradition.
"It'd be nice to win one. I've had a couple of opportunities and never really went ahead with it," said Senior.
The Australian was solid on Saturday, birdying three of the four par-threes, and hitting 27 out of 18 fairways in the first two rounds, and 33 out of 36 greens in regulation.
"I really didn't have to struggle for any par, which is always nice to do," he said. "I had plenty of opportunities but the greens were a little slower today after the storm. … It's nice to be in the position I'm in."
Saturday saw a two-hour rain and lightning delay midway through the second round at TPC Twin Cities in Blaine, Minnesota.
Prior to the stoppage, the wind had picked up, making scoring more difficult, but once the players got back out on the course, the wind died down again and scoring became easier.
Huston started well with two birdies on the opening two holes, and another one at the tough ninth hole, where he rolled in a 25-footer.
After another birdie at 11, he hit tee shot on 12 into a watar hazard, and a bogey followed.
"I was just kind of trying to hold it together the rest of the way," Huston said. "I hung in there. I made a good par on 16 after a really bad tee shot, and I was fortunate enough to make birdie on the last one."
Senior, meanwhile, birdied the 13th, 15th and 17th on his back nine.
Jay Haas was right up there with the leaders for most of the round, and only a short missed putt on 18 prevented him from tying for the lead.
"Jay had a lot of opportunities from 10, 15 feet and missed a 3- or 4-footer at the last hole," Senior said. "He could have really had a real good score today."
Calcavecchia was happy to still be in the running, but was disappointed with his performance on Saturday, saying that he turned a potential 63 into a 68.
"If I play great tomorrow and don't miss any putts inside 5 feet, 6 feet, I'll shoot a good score. I'm hitting it great. It's just frustrating," he said.
Tom Lehman, a three-time winner already this year and Champions Tour money list leader, made three bogeys and struggled to get any momentum going, but, two shots off the pace, he knows he's still in with a shot.
"There are a lot of guys within four, five shots of the lead and somebody's going to go low, and if the weather's real nice, somebody's going to go real low," Lehman said. "You hope you're the one that does."