Huge irony as G-Mac implodes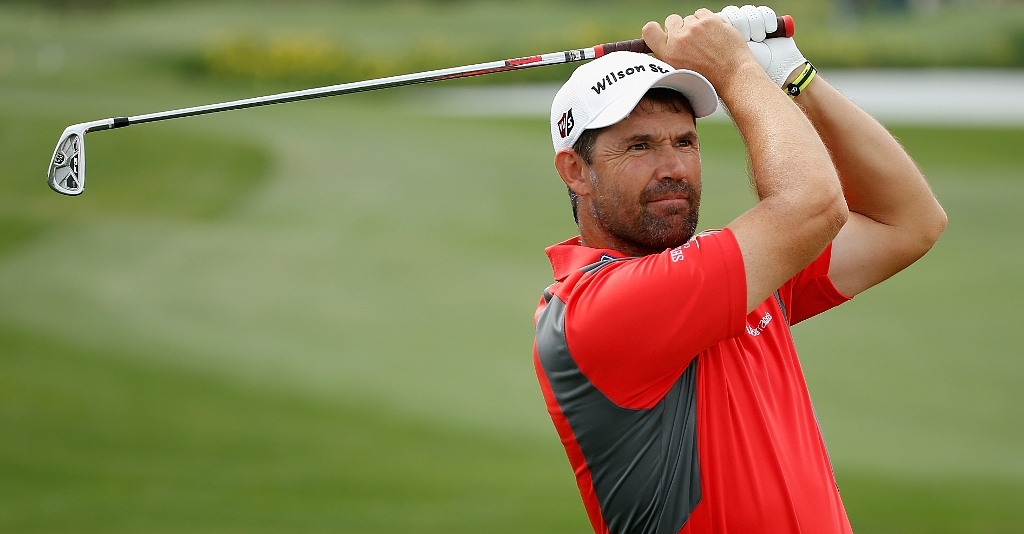 The greatest irony of this year's Andalucia Masters was the way a loser became a winner and a winner a loser.
One of the greatest ironies of this year's Andalucia Masters is that the winner, Sergio Garcia, missed the cut last year, while defending champion, Graeme McDowell, totally imploded this year.
McDowell looked anything but the 2010 US Open champion as he hacked his way to his worst-ever weekend finish, carding closing rounds of 81 and 82 after posting 14 bogies, two double bogeys and even a triple bogey in a closing 36-hole nightmare that didn't include a single birdie.
The heads of the cork trees at Valderrama, ranked as one of Europe's most unforgiving courses, McDowell found out on his way to his triple bogey seven on the 10th, are not 90 per centre air as Gary Player has famously said most trees are.
Indeed, McDowell pulled his tee shot into the said tree and then saw his attempted clearances twice rebound off branches of other trees on his red-faced way to that disastrous seven.
McDowell admits he has lost his way this year, but insists it's a swing problem that has nothing to do with his change of golf clubs last winter.
"I'm very happy with my equipment. I'm very unhappy with my golf swing. Technically, I'm not the same guy I was last year and I have work to do to put it right."
Garcia, whose Valderrama heroics earned him his second title in a week on Sunday, and while it did not come anywhere near as easily as his runaway 11-shot victory in Castelon last week – he had to fight all the way to edge out tenacious fellow Spaniard Miguel Angel Jimemnez in this one – the Valderrama triumph is the one he savoured most.
And not only because no Spaniard had ever won a European Tour event on this course or that his-back-to-back victory had propelled the former World No 2 back into the World's Top 20 again and sent him to the top of the European Ryder Cup standings..
"Every win is important but this one is really special because of where it is and the history of close calls I've had at Valderrama," said Garcia (31), after warmly embracing his new Welsh girlfriend, Nicola Horrex, who he has credited with helping to bring about his dramatic metamorphis in recent weeks.
"I knew I had the game, but if your head's not in the right spot, your arms don't do what they're being told to do," said Garcia who had earlier admitted he'd occasionally wondered over the grim past two years if he'd ever fight his way back to the top.
He is certainly headed that way now – so much so, in fact, that he has been able to decline a last-minute ticket to this week's HSBC Champions in Shanghai.
He would rather use the time to regenerate his energy and focus for what could be a thrilling closing stretch in the Race to Dubai.