Howell on the comeback trail?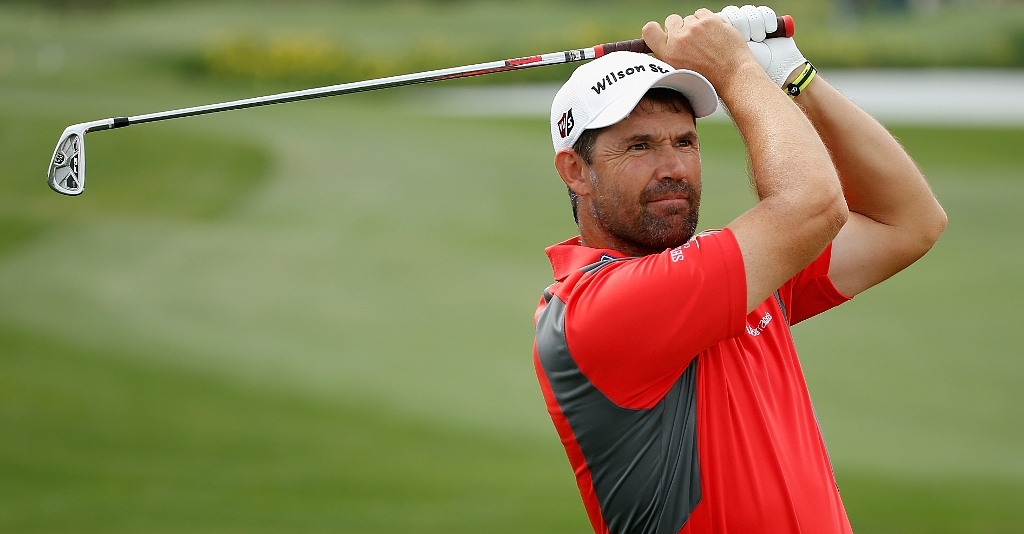 England's David Howell rediscovered his form in dramatic fashion with a 7-under-par 64 on the first day of the 3 Irish Open.
England's David Howell rediscovered his form in dramatic fashion on Thursday when he carded a sparkling seven-under-par 64 on the first day of the 3 Irish Open.
The 35-year-old from Surrey had five birdies and an eagle three at the 16th in a bogey-free round, to grab a one-shot lead over Australia's Richard Green and Irishman Damien McGrane.
Howell, the 2006 European PGA champion and a star of the European Ryder Cup-winning team at the K Club in the same year, has slumped to 479 in the world after injuries and a struggle to regain his form.
But he has hinted that a return to his best golf may not be too far away as he heads a world-class field in Killarney.
"I've never wanted to give up, but it's crossed my mind that if I carry on playing as I did last year I wouldn't have a career to be worried about," said Howell.
He has even turned to after-dinner speaking, but when asked if the comedy circuit was becoming a possible alternative, Howell replied: "Not yet – I think my golf's been a bit of a comedy for the last couple of years."
Northern Ireland's Darren Clarke carded a five-under-par 66 to maintain the good form that could land him a surprise spot in the European Ryder Cup team.
Clarke has been chosen as one of three non-playing vice-captains by European captain Colin Montgomerie but he still has time to make the team for Celtic Manor.
"I will play if I qualify and I think Monty will want me to," Clarke said. "We spoke at length about it and Monty's said he wants me there one way or another."
Green carded seven birdies on a course he relishes. "There are some courses out there that have got so long over the last few years, I feel a bit inferior because I'm not a long hitter," the left-hander said.
"This is a nice old course, for a change, a little bit old school."
Former Open champion Paul Lawrie is among a group of 10 players alongside Clarke on five-under. Rory McIlroy is a further stroke back.
But Justin Rose's hopes of qualifying automatically for the Ryder Cup team suffered a blow with a round of 74.
Last year's runner-up Robert Rock fared even worse – despite grabbing four birdies in the last six holes. He was disqualified for making a mistake on his scorecard after shooting a 65.
Checking through his card, tournament officials discovered that Rock had transposed his scores on the 14th and 15th holes. He had signed for a four and a three, when in fact he had taken a three and a four.
Tournament director David Probyn said that "the total was right. But the hole scores he signed for were wrong so he was disqualified."
Rock said: "What else can you do?. I've gone through the same process I always do and I've done a lot over eight years, but this time I just missed it. I didn't have a clue until it was pointed out to me that the scores were different."
With massive understatement he added: "It's disappointing, I must admit."