HOW PADRAIG TURNED IT AROUND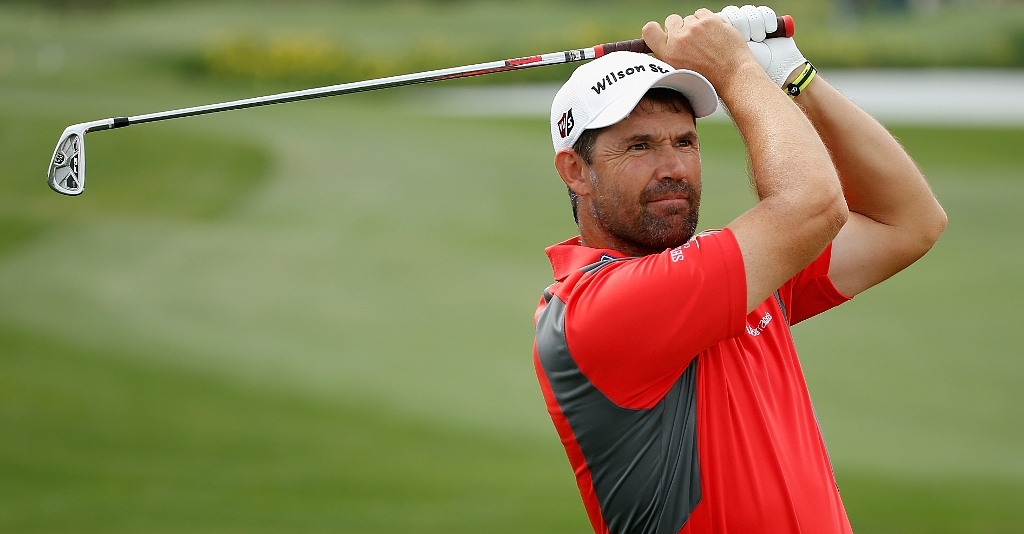 Padraig Harrington told himself that enough was enough. He simply could not go on as he was – PA's Mark Garrod looks at a remarkable 2006 season.
Padraig Harrington told himself that enough was enough. He simply could not go on as he was.
"You can't beat yourself up when things are going badly," he said.
"I had to change my attitude. I had to get away from it and not beat myself up if results didn't happen."
That was around the time of the British Masters in May as Harrington, third on the Order of Merit in 2004 and down to 32nd last season, continued to search for the form which for a while had made him Europe's top player in the world.
It would be another five months before he tasted victory again, and there were more big disappointments along the way. But that decision was the saviour of Harrington this year.
He believes it is why he is, after a truly dramatic climax to the season, the new European Tour number one.
"If I still had the attitude I had earlier in the year I never would be in this position," added Harrington, who with £1.66million pipped Paul Casey to the money list title by just £23,616 – thanks to the fact that Sergio Garcia bogeyed the final hole of the final event on Sunday.
Garcia was vying with Indian Jeev Milkha Singh for the Volvo Masters at Valderrama, but his shocking approach to the 18th and failure to get up and down from a bunker dropped him into a tie for second with Harrington and made all the difference.
It was the 30th runners-up finish of the Dubliner's career – 32nd if you count the fact that he was second on the Order of Merit to Retief Goosen in 2001 and 2002 – but none has ever tasted sweeter.
He is the first Irishman to claim the Harry Vardon Trophy since Ronan Rafferty in 1989 and the first from the Republic to do so since Christy O'Connor in 1962.
Like Colin Montgomerie last year, Harrington achieved the feat despite winning only once … and like Montgomerie again, it was the Dunhill links pro-am at St Andrews.
Until then the race looked set to be a straight duel between long-time leader David Howell and Casey, who went top by capturing the £1million HSBC World Match Play first prize at Wentworth the week before the Ryder Cup.
But Harrington's victory lifted him above Howell, who by then was suffering more shoulder trouble, and his closing 69 in Spain settled the closest finish since Montgomerie sank a three-foot par putt on the final green to deny Sam Torrance in 1995.
That was the year Harrington turned professional, after winning a third Walker Cup cap against an American team which included a youngster by the name of Tiger Woods.
Everybody knew Woods was going to be an instant star in the paid ranks, but nobody knew what was in store for Harrington – including himself.
"Ten years ago I would have been happy to be a journeyman pro, finishing 70-75th each year," he commented.
However, he won the Spanish Open early in his rookie season, won the World Cup with Paul McGinley in America the following season and made his Ryder Cup debut in Boston in 1999.
He had never experienced anything like that week.
"It was the intensity I remember most," he says.
"The Ryder Cup is like a rollercoaster ride. You're not too happy when you're on it, but the longer you're off it the more you think it was a good idea.
"Walking down the 16th against Mark O'Meara in the singles, the crowd must have been 20 deep. There was just this roar – like the loudest loudspeaker in a disco."
Winning that match, even though Europe then lost, was the greatest boost to his confidence.
As well as picking up three more Ryder Cup caps since, he has won three times in America and contended in majors.
He has not finished better than fifth in any of them, but that does not indicate how close he has come.
If he had parred the final hole of the 2002 Open at Muirfield he would have been in a play-off – but he drove into a bunker and bogeyed it. That is the hole he would most like to play again in his career.
Then this June he was in the hunt for the US Open at Winged Foot. Most people remember that for the closing double bogeys of Montgomerie and then Phil Mickelson, but Harrington bogeyed the last three holes and finished two behind Geoff Ogilvy.
"I don't think I've ever been as tired, as deflated from an event ever in my life," he said.
But to his credit – and it was greatly appreciated by the fans in Washington – he did not do what others did and pull out of the following week's Booz Allen Classic.
Harrington finished second there and then at the French Open as well, after adding it to his schedule to try to make up lost ground in the Ryder Cup race.
It was almost unthinkable that he would not be part of the first match on Irish soil. But he did not want to have to rely on a wild card – and he did not.
Only half-a-point from five games meant Harrington contributed less than any member of the team to the record-equalling victory at the K Club, but in a way that just emphasised what strength in depth Europe had.
They thumped the Americans with only a little bit of help from the man who a month later is the Tour's number one.