How Allenby sees Tiger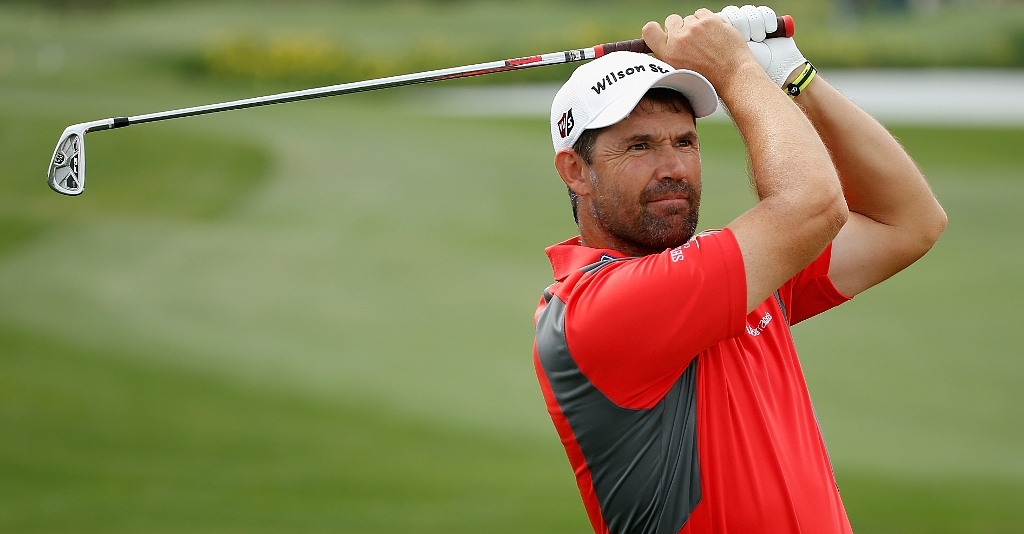 Robert Allenby doesn't believe Tiger Woods will ever be as good as he was when he owned all four majors at the same time.
Robert Allenby doesn't believe Tiger Woods will ever be as good again as he was when he owned all four majors at the same time.
This was in 2000 when he started his 'Tiger Slam' by winning the US Open, then won The Open Championship and the US PGA in a matter of months before he added the first major of 2003, The Masters, to his treasure chest of titles.
That gave him four majors in a row, but because they were not all won in the same year, he was unable to claim a golf grand slam and the term, a 'Tiger Slam', was coined for his extraordinary feat.
Looking back at Woods then, Allenby said, "I've seen him at his absolute best. That was a different human being. No-one will ever be close to that.
"He played with no fear, whereas he plays golf now with a bit of caution. It seemed like he didn't play with any caution (back then). He just saw a shot and hit it and it always came off."
Allenby was speaking about Woods after playing alongside the former World No 1 and Australian young gun Jason Day in the first two rounds of the Australian Open when Woods led the field heading into the weekend and seemed to be on track to winning his first title of any kind in two years.
He has subsequently stumbled in the third round and slipped down the field to ninth place with a 3-over 75, but Allenby's comments were made before that when Woods was looking a good bet to break his two year winless streak.
The Australian stalwart said: "He's definitely looking good for the weekend. If he keeps going the way he's going, he probably should win," Allenby said.
"He looks in full control of everything he's doing (but) I don't think he'll ever be as good as he was in 2000.
Allenby believes that injuries and age – Woods, now 35, has undergone numerous knee surgeries – rather than psychological baggage will prevent the 14-time major winner from recapturing his old magic.
"His body's not the same. His left knee's never going to be the same. He's not going to ever have that power and force that he used to have.
"We were talking yesterday about the speed of Jason's (Jason Day's) hips. We could do that when we were young.
"When you get older, you can't. You lose that quickness in the rotation in your hips. That's the difference between youth and when you get older."
Allenby, who missed the cut here in Sydney and has headed off to Melbourne to hone his game for next week's Presidents Cup, did agree with reporters that if Woods can even get his game back to 90 per cent, he'll become a regular winner again
Woods hasn't won since the 2009 Australian Masters, where ironically, reports of a second life outside his marriage first started finding their way into the headlines and led to his divorce.