Horsey takes playoff victory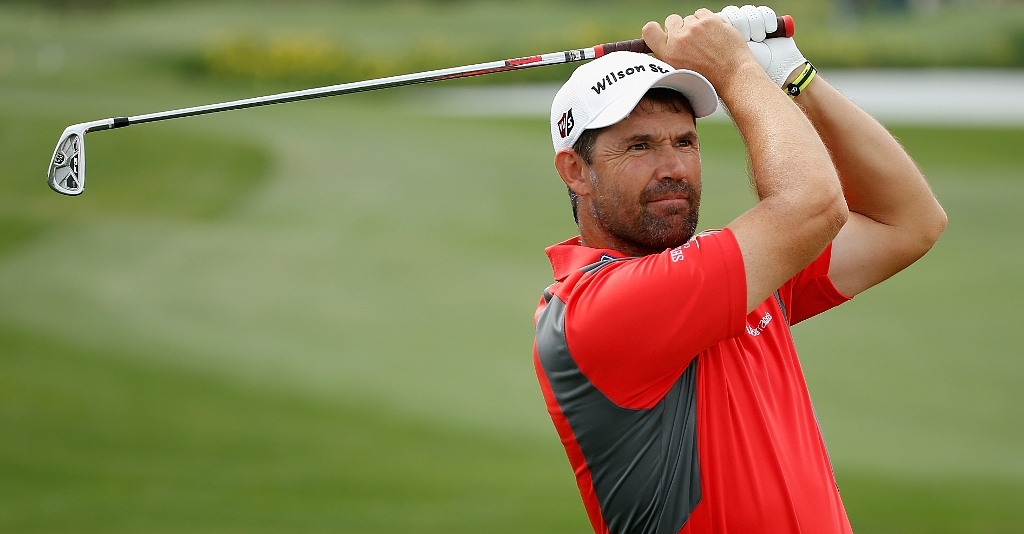 David Horsey beat Rhys Davies and Jaco Van Zyl in a three-way playoff to claim the Trophée Hassan II on Sunday.
David Horsey triumphed in a three-way playoff against Rhys Davies and Jaco Van Zyl to claim the Trophée Hassan II in Morocco on Sunday.
Horsey took the win with a birdie on the second playoff hole, after the tournament had ended in dramatic fashion on the 18th.
Davies, the defending champion, and Horsey, winner of last year's BMW international Open, had been neck-in-neck throughout the day, with Horsey finally gaining a valuable one-shot advantage heading into the final hole.
Despite hitting the middle of the fairway, Horsey ended up taking a five from that position, giving Davies a relatively simple four-foot par putt to take the win. He missed, leaving both on 13-under after rounds of 69 alongside South African Jaco Van Zyl, who went round in 68.
All three players made par on the first hole, but it was Horsey who finally broke the deadlock on the second with his birdie.
"Relieved more than anything," said the 25-year-old Horsey. "I made hard work of that coming down the last.
"I couldn't believe Rhys missed that putt to win to be honest. If we had been playing match play I would have given him that putt because he is one of the best putters in the world.
"So I was surprised to be in the playoff and then to win is a great feeling that hasn't quite sunk in yet but I am sure it will in the next day or two.
Horsey certainly had a day to remember. He got off to the perfect start on Sunday with a rare hole-in-one on the second.
"It is not very often that you get off to a start like that on the last day of a tournament – especially when you are in a position to win. Obviously there is a certain amount of luck involved in a hole in one but it really set me up for the rest of the day," he said.
"I expect to win every week," continued Horsey. "Every time I come out on Tour I come to win.
"It doesn't always work out that way but you have to expect and believe you can win on any given week. I probably wasn't swinging the club as well as I could but I played well last week and knew that I had a good chance this week."
Of his misstep on the final that led to the playoff, he said: "It went back to the second shot that I didn't execute and that led me to have a bad lie with my third and that was tough shot because the green was sloping away from me and it could have rolled off the green.
"The putt, I think I just have to put that down to nerves. It is very difficult to win any golf tournament at any level and you do get nervous but I managed to regroup and finish the job off."
In all the drama, Thomas Björn's course-record 62 earlier in the day was almost forgotten. The Dane was very happy with his performance.
"I played well – even with a bogey and a three putt," he said. "It was just one of those days when I holed my fair share of putts and never made any big mistakes, hit 17 greens in regulation."