Horschel leads, but Webb's still there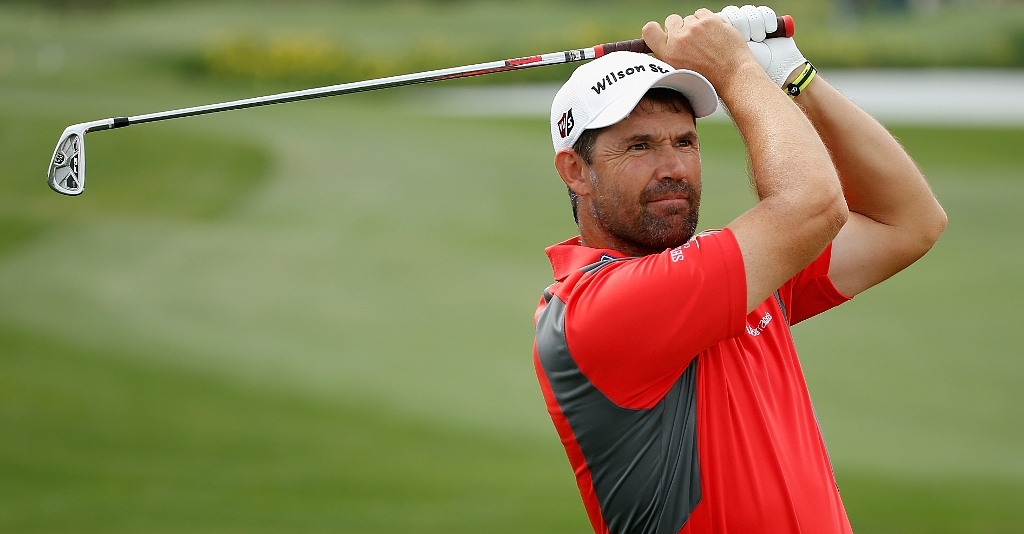 Little-known, but suddenly super hot Billy Horschel, has charged into a two-shot lead in at the McGladrey Classic.
Billy Horschel, a little-known, but suddenly super hot American, charged into a two-shot lead in Friday's second round of the McGladrey Classic at Sea Island in Georgia.
But a super solid Webb Simpson, though losing the lead, kept himself firmly on track for his third victory in as many months and with it, Luke Donald's No 1 place on the US Money list.
Whisking up, from out of the blue, a round of exceptional quality, former Walker Cup amateur Horschel eagled the par-five 15th on the way to a sizzling six-under-par 64 and then put the icing on the cake with a three-foot birdie putt at the last to come away from the round with a 12-under total of 128.
Holding on tenaciously, though, after shooting a 3-under 67 was Simpson, who was tied for second with fellow American 2011 upstart Michael Thompson, who shot a sparkling 65 to get to 10-under
"I've played great this year," Simpson told the media after also ending a breezy day at the Sea Island Seaside Course on 10 under
"Hopefully I can make a little dent in the (money list) gap this week."
That was clearly an understatement.
Simpson trails Donald by only $68,971 and but for an unseen disaster, looks certain to overhaul the US-based Englishman on Sunday, whether he wins at Sea Island or not..
However that won't be the end of the story.
Alive to what Simpson has been doing this week, Donald made a late scheduling change and before Friday's deadline, entered next week's final US PGA Tour event, the Disney Classic at Lake Buena Vista in Florida, where he will be going head to head with Simpson in his bid to become the first man ever to win the 2011 Money List titles on both sides of the Atlantic
"It was a really tough day starting out," Simpson said of a round which included four birdies and a lone bogey. "The wind was blowing pretty hard and we had really difficult holes to start.
"But I hung in there … and made a couple of nice birdies coming in."
South African Louis Oosthuizen, who just over a year ago had romped to a stunning seven-stroke victory in the Open Championship at St Andrews, fired a 67 to end the second round at eight under, four shots off the pace in a tie for 4th with Australian Nick O'Hern, who also carded a 67.
The cut fell at one-under 139 with last year's US Open champion, Graeme McDowell of Northern Ireland, and former major winners Vijay Singh, Stewart Cink, Justin Leonard and David Toms all having to pack their bags and head home for the weekend.
TOP 10 LEADERBOARD
(USA unless stated, par 70):
128 Billy Horschel 64 64
130 Michael Thompson 65 65, Webb Simpson 63 67
132 Louis Oosthuizen (Rsa) 65 67, Nick O'Hern (Aus) 65 67
134 Scott McCarron 64 70, Johnson Wagner 67 67
135 Bryce Molder 67 68, Jerry Kelly 68 67, Ben Crane 65 70, Kris Blanks 67 68, Richard S Johnson (Swe) 65 70, Jeff Overton 66 69, Jim Furyk 67 68, Boo Weekley 67 68, Angel Cabrera (Arg) 65 70