Horne grabs first round lead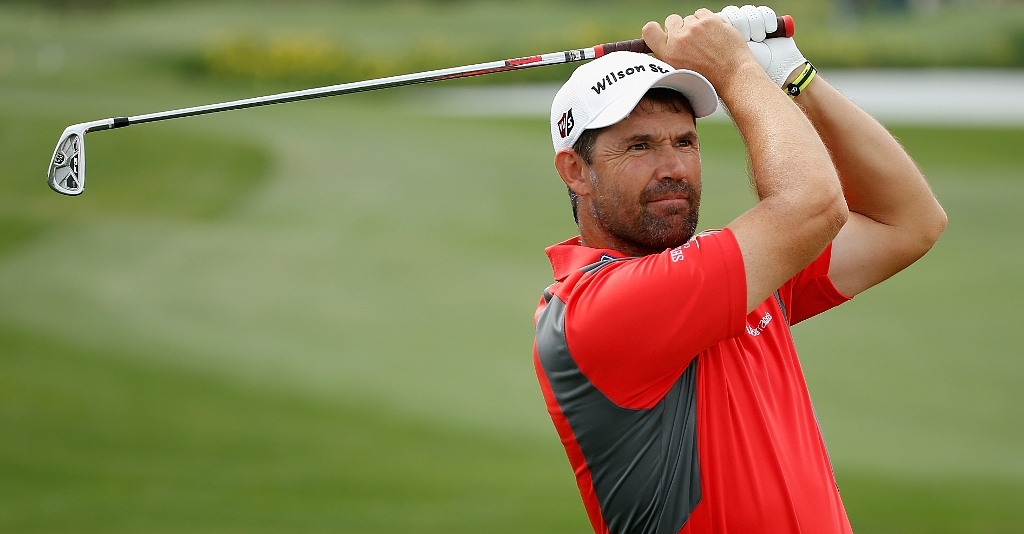 Chang-won Han saw his Thursday lead go to new China Open leader, Keith Horne, when round one was completed today.
Chang-won Han, shot the round of his life to take the lead at the Volvo China Open on Thursday with a sparkling 8-under 64 only to see it snatched away when the suspended first round was completed on Friday morning.
South Africa's Asian Tour stalwart Keith Horne, who had been a shot behind Han in a tie for second at 7-under when fading light and the subsequent suspension of the round left him stranded on the course with four holes still to play, but he was able to pick up two further birdies at the 15th and 18th holes to finish his delayed first round on Friday morning with a dazzling 9-under 63 and a one-shot lead.
This after a blistering eight-under par 64 on Thursday had put Han a shot clear of Northern Ireland's Gareth Maybin, Welshman Bradley Dredge, England's James Morrison and Dane Søren Kjeldsen who all posted 7-under 65s.
Han, a former Asian Amateur Champion and top qualifier for the OneAsia Tour this year, started a little slowly with two birdies on his first nine holes, but then, once he had found his momentum, he came storming home with six more birdies on his closing stretch that brought him to the first-nine finish line with a stunning 30 and could well take him into Friday's second round on top of the leaderboard.
"It's very good weather and I got a bit lucky today," said Han, who is in his first year as a professional. .
"I missed a few easy shots but most to the time I was perfect and hit the fairways and got close to the pins.
"I felt comfortable going into those last four holes which I birdied. I didn't really feel any pressure and it was a good finish.
"Luxehills is a good course and I really like it. The greens and fairways are in good condition and we have good weather. When I played in the Masters in America the conditions were like this.
"I've been playing golf for nine years. I've only been professional this year. I play for the national team. I've not made much money yet as a professional so it would be nice to get some this week!
"I look up to both KJ Choi and YE Yang (Korea's highest ranked pro-golfers). I always think about them and would like to win like them."
Maybin has been a runner-up on The European Tour three times but is still seeking his first victory.
Like Han he is so far bogey-free at Luxehills, mixing five birdies with an eagle at the par five first.
"I putted really nicely today, but didn't actually play that great," he said. "You can get away with quite a bit out here. I was a little fortunate to say the least.
"I drove it poorly but luckily my wedges and putting were very good so I got away with it a little bit. The short game saved me a bit today – I putted great.
"Anytime you shoot 65 you've got to be happy. I'll take a lot from that. I need to knuckle down and play well again tomorrow. I've been playing pretty poorly so to shoot 65 is pretty good. I'm not thinking about winning, or top ten or making the cut."
New Zealand's former US Open Michael Campbell also continued to climb out of his long slump with a five under par 67.
He has made only four cuts in two years after a string of injury woes, but seems to be on the up and up again..
But he reached the weekend for the first time in 2011 at the Sicilian Open a month ago and has since finished 19th in Morocco and 35th in Malaysia.
"Every week seems to be getting better for me," said Campbell. "I didn't finish it off last week in Malaysia but today I played great from tee to green and putted better.
"I missed a few short ones coming in but beside that it was a real solid first round. It's a snowball effect. I'm growing in confidence with each shot, each putt, each chip. You ask any athlete – confidence is not something you can buy from the corner store. You have to earn it.
"Definitely over the last three or four weeks it's been that way. I've turned the corner now. I'm over that hump. It was a huge hump but I knew that if I worked hard and preserved I'd get there.
The same can't be said for Ireland's three-time Major champion Padraig Harrington. He could only shoot a 1-under 71 to finish well down the field in the logjam in the 80s and is going to have to up his ante to make the cut this week.
Yang, who took a week off from the US PGA Tour to play here this week, had a better start. He shot a 68 and at 4-under is one of 20 players sharing 18th place.
Sergio Garcia is even better off. The Spaniard came in under the radar shortly before play was suspended with a 6-under 66 and, just two off the pace, is one of the leading front runners in the chasing pack.