Hong Kong – the Asian view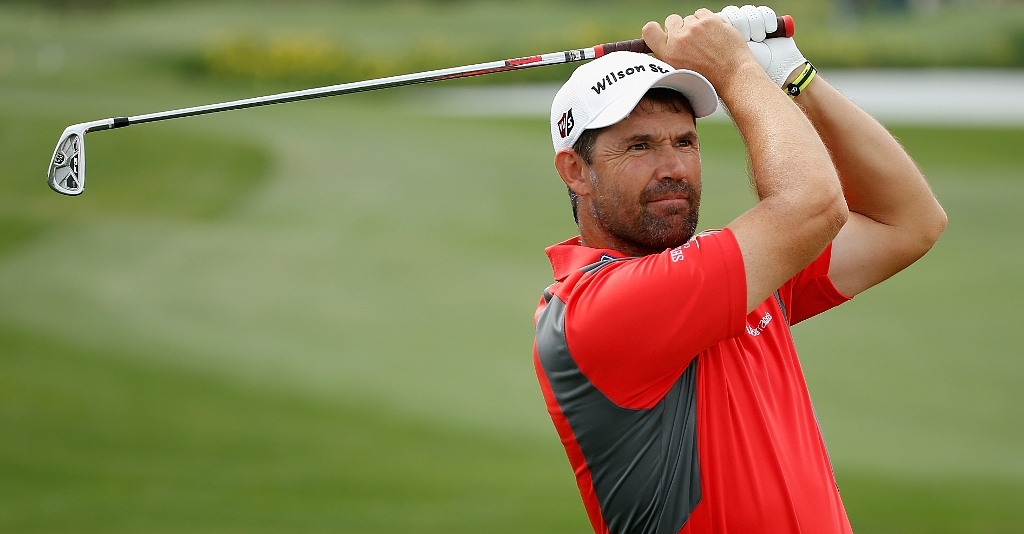 SSP Chowrasia is ready and waiting to resume his bid to overtake Juvic Pagunsan in the Asian Tour¿s Order of Merit race .
India's SSP Chowrasia is ready and waiting to resume his bid at this week's UBS Hong Kong Open of overtaking Filipino Juvic Pagunsan in the Asian Tour's Order of Merit race .
The 33-year-old Chowrasia trails Pagunsan by about US$288,000 with two events remaining this season and the Indian is hopeful that a new driver in his bag will put him back on track to his dream title
A return to the storied Hong Kong Golf Club, the permanent home of this co-sanctioned European-Asian Tour event, is giving him an extra dose of confidence and Chowrasia hopes to translate all his positive vibes into a top finish against a world-class field which includes title holder Ian Poulter, world number two Rory McIlroy and Graeme McDowell.
"My feel is very good and I always enjoy playing here. It looks similar to my home course in Calcutta. The grass is the same, the greens are a bit grainy which makes me feel comfortable. That's why I like it here," said Chowrasia, whose best finish in Hong Kong was tied for 22nd place two years ago.
"There's a bit of a difference in the Merit lead now but I'm aiming for a top-three or top-five here to take the race to the last tournament. I still have two tournaments to catch him."
Poor driving has been Chowrasia's problem in the past few months and he spent countless hours last week working on his swing with his coach. The ever-smiling Indian will be playing with a new driver this week in the hope of hitting more fairways at the tree-lined Hong Kong Golf Club.
"Last week, I practised really hard, the whole day basically. I got out by eight in the morning and hit balls till 12 noon, went home for some lunch and then went out again hitting balls till late afternoon. I also played a few holes. I hit my new driver most of the time at the range and I think it's getting better," he said.
"My new driver is much better than my old driver, I think. I was hitting the old one in both directions but with the new one, it's going only one way. I feel better knowing where it's going."
With the pressure mounting as the Asian Tour season reaches its climax, Chowrasia is counting on his experienced caddie Bunty Randhawa to steer the ship when the going gets tough.
"He's a great caddie. On the golf course, he's very serious and knows what to do. He gives me all the details, the right yardages and the lines. Off the course, he's very funny. He's always got a joke. It helps keep me relaxed," said Chowrasia.
Three-time Asian Tour number one Thongchai Jaidee is hoping to find the legs to carry him to a record 14th career victory. This week he will be playing his 10th consecutive tournament, but the Thai star is not allowing that to lower his sights.
In his last six starts in Hong Kong, Thongchai has never finished outside the top-20 and recorded a second and a third place finish in 2007 and 2006 respectively.
"I like the golf course. You don't need driver on too many holes. You need to think a lot and it's always going to be down to the putting," said the former paratrooper.
"I'm hitting it really good except for my putting which isn't great. At the World Cup, my putting really wasn't good. It's always down to the putting. If I can putt well, I will have a good chance. I've got two more events left (to try to get a win)," added Thongchai, who is ninth on the Order of Merit.
At the opposite end of the Merit race, Malaysia's Ben Leong, currently ranked 84th, is fighting tooth-and-nail to claw his way into the top-60 to keep his Tour card. Two top-25s on this course inn the past two years has given him some confidence ahead of his challenge.
"I like this place. Hopefully I can repeat or better those results which is my goal this week," said Leong, whose Worldwide Holdings Selangor Masters in 2008 has given him his lone Asian Tour victory so far.
"The course suits my eye. I pretty much grew up on a golf course like this. It feels like home. I don't look at the Order of Merit anymore. I know what I need to do."