Holywood hails hero Rory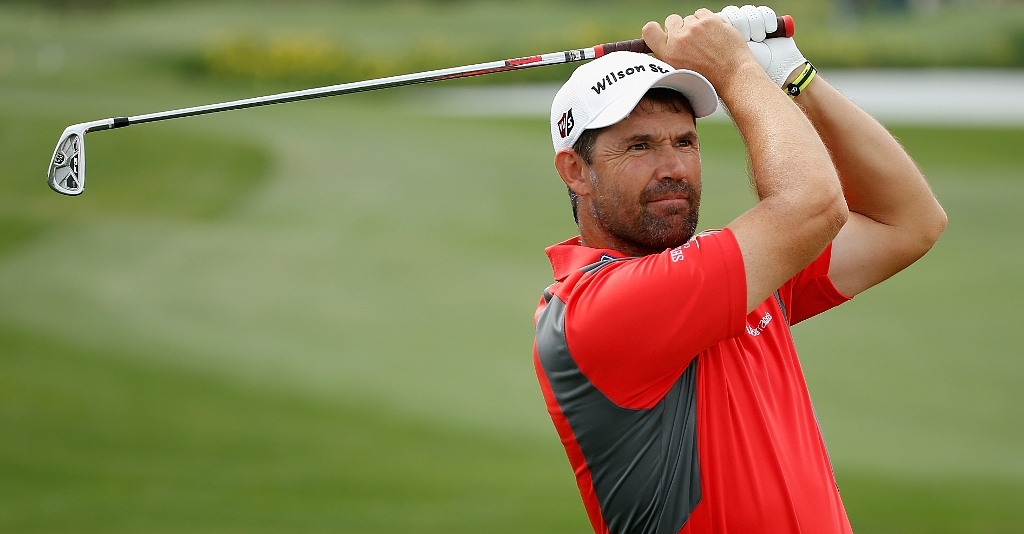 The home club of Rory McIlroy erupted with huge pride and joy as the majestic young Ulsterman sealed his US Open win.
Holywood, the home golf club of Rory McIlroy erupted with huge pride and great joy as the majestic young Ulsterman tapped in the final nail of his incredible victory in the 111th US Open at Congressional Country Club.
The 22-year-old had just become the youngest US Open champion since the late, great Bob Jones in 1923 and gave Northern Ireland back-to-back victories following last year's success of Graeme McDowell.
The triumph of McIlroy was greeted with might cheers and standing ovations at a packed Holywood Golf Club near Belfast where regulars sipping pints of Harp were quick to hail him as the next Tiger Woods.
The sporting protege said: "For such a small nation to win two US Opens in a row is pretty special."
Friends and well-wishers cheered every great shot with clenched fists at the clubhouse where it all began.
They fell into a hushed silence of anticipation but cheered as McIlroy's father Gerry and McDowell gathered to watch the final shot.
A photograph on the wall showed the champion after he won his first schoolboy trophy, fresh-faced and dressed in a green blazer. He took the Ulster Boys Under 18 Championship in 2003 but adopted the sport much earlier.
McIlroy used plastic club and balls to practice his swing, aged two or three, in the club lounge and his prowess was evident even then.
Junior convenor at the club Philip Brady said: "We have always enjoyed a fantastic juvenile membership and the fact that Rory came along has only endorsed that.
"Rory has been an inspiration and a great support to those juvenile members, both in terms of resources and physical support and encouragement."
As he got older his father Gerry would take time out from working behind the bar to teach his only son. Soon the young protege was overtaking him.
He would practice for hours upon end on the lush Co Down fairways overlooking Belfast and the picturesque Belfast Lough.
Friend Owen Gunning recalled how McIlroy would play two rounds in a day and then return for another round at night.
"Rory is a fantastic fella, so down to earth yet such a professional," he added.
"He mixes with the young lads and would always say hello and always has time for you. He is cool, calm and collected on the golf course."
Also on the wall was a photograph of McIlroy with the shield he won last year in the Quail Hollow Championship in the US.
Underneath it was the slogan: Living the Dream.
Club President Derek Reade paid tribute to McIlroy's parents Gerry and Rosie for helping make that dream a reality.
"Gerry put so much energy and time into Rory's coaching," he said.
"He would have done anything to support his son."
He said McIlroy was incredibly dedicated.
"Rory did not let sex, drugs and rock and roll get in the way," he added.
He said it was good to see a local person doing well on the world stage.
"The youngsters worship him, they mimic the style of his hair, his mannerisms," he added.
"He has the perfect swing and hits it for miles."
Robert Cooley, 62, a former secretary and treasurer of the club, has been a member for 25 years.
"His talent was recognised at such a very young age," Mr Cooley said.
"You could see there was something special there."
He added: "He had a self-determination that from an early age to wanted to be a golf professional, not only a golf professional, he wanted to be the best golf professional."
By the age of 13 or 14 he was far superior to most of the adult members.
"He could drive the ball forever, chip the ball better, he was a great putter. He has an analytical brain and he has the mettle and fortitude to be the best," Mr Cooley said.
He added: "Every young golfer wants to conquer, it is a game that you always try to conquer but it is a game that always brings you back to earth when you think you are the best it will throw you."
The club is open to all classes of people. It was founded in 1904.
Mr Cooley added: "It is often criticised for its steep slopes, they often say you have got to have one leg longer than the other to be able to play it."
Club professional Stephen Crooks predicted McIlroy would go on to win seven major trophies, catapulting him into the league of Tiger Woods.
"He is just unbelievable, I just think this is a stepping stone to what is going to materialise over the next 10 years," he said.
"He will be world number one, he will win seven major trophies and he will dominate golf."