Hollywood stars heading for Hainen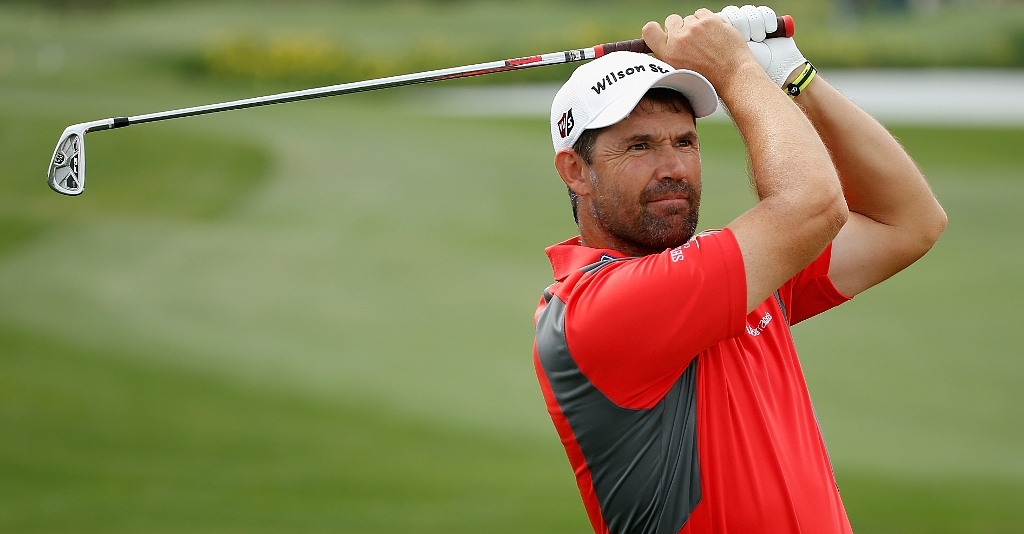 Mission Hills has maintained its role at the forefront of the golf boom in China with launch of the Mission Hills Star Trophy.
Mission Hills continued its dynamic role at the forefront of the golf boom in China with Thursday's launch of the Mission Hills Star Trophy, a ground-breaking Celebrity Pro-Am with Asian golf's richest-ever first prize.
Headlining the inaugural event, to be played from October 28-31 at the newly launched Mission Hills Resort of Hainan, will be international movie stars and celebrity golfers Hugh Grant and Matthew McConaughey.
Two-time Open Championship winner Greg Norman, China's multiple Olympic gold medal-winning gymnast, Li Ning, and Japan's leading comedian and talk show host, Akashiya Sanma, will serve as host ambassadors for the tournament.
The professional segment of the event will feature 20 male and female professional golfers competing for a 'winner takes all' prize of US$1.28 million, the richest individual prize in Asian golf.
Norman and China's golfing trailblazer Zhang Liang-wei, both of whom attended Thursday's launch, will participate in the event along with the 2010 Ryder Cup captains for both Europe and United States, Colin Montgomerie and Corey Pavin, respectively.
The professional field will also include two of the game's biggest female superstars, Annika Sorenstam and Se Ri Pak.
Norman said both fun and serious golf will be part of the Star Trophy experience.
"The time is right for Asia to create an event that combines golf and entertainment. The world sees the importance of the China market to their future and look forward to coming to the Mission Hills Star Trophy.
"As a golfer, the 'winner takes all' of a US$1.28 million first-place cheque will ensure that the event is both exciting and features high-calibre golf," he added.
Bringing together Hollywood's A-list, international stars and leading professional golfers as it will be doing will help to ensure that the tournament is destined to become one of Asia's leading annual entertainment events.
Tenniel Chu, Executive Director, Mission Hills China, said: "Since the founding of Mission Hills in 1992, we have led the way in the development of China's luxury golf and lifestyle culture. The creation of the truly unique Mission Hills Star Trophy at our new Hainan development is the logical extension of that commitment and expertise.
"Bringing together the stars that we will announce in the coming months, in Asia's premier lifestyle event is another indication of our determination to help grow Hainan into an exciting leisure destination," Chu added.
The Mission Hills Star Trophy is one of the first major events supporting a government-led initiative to make the island a leading international tourism destination in the coming years today's launch statement said, and should reaffirm Mission Hills Resort Hainan as one the world's most memorable golf resorts.
McConaughey, who has played off a handicap as low as four in the past, said: ":Join me, Matthew McConaughey, on the lava fields of Hainan Island, China this October for golf's latest amazing adventure, the Mission Hills Star Trophy. See you on the links.":
Added Grant, who plays off a single-digit handicap: "and join me this October in China at the Mission Hills Resort in Hainan for a golfing experience beyond your wildest dreams."
The superstar participants will be part of a field that includes 20 celebrities, 20 professionals and 120 amateurs at the four-day Mission Hills Star Trophy.
Amateur teams of three will play with a celebrity or professional golfer on the first two days of the event in a team scramble format.
The weekend play will then be in four-ball stroke play format between 20 teams consisting of a celebrity and a professional, with a 36-hole individual professional event running concurrently fore the US$1.28 million prize.
The Mission Hills Star Trophy announcement came as part of the inaugural Haikou Golf & Tourism Forum, currently being held at Mission Hills Resort Hainan.
Featuring golfing industry heavyweights Greg Norman, Peter Dawson and Peter Walton as keynote speakers, the first-time gathering welcomed hundreds of delegates and media representatives to the Mission Hills Group's new flagship resort property.
Other high-profile Forum speakers include Dr David Chu, Chairman of the Mission Hills Group, Luo Baoming, Governor of Hainan Province, Shao Qiwei, President of the China National Tourism Bureau, and Xu Jing, Director of the World Tourism Organisation Asia Pacific Section.
Mission Hills Hainan occupies a vast lava rock-strewn landscape of undulating terrain punctuated by ancient trees and sweeping wetlands near Haikou and is the sister facility to the world-renowned Mission Hills Shenzhen.