HOLLINS HALL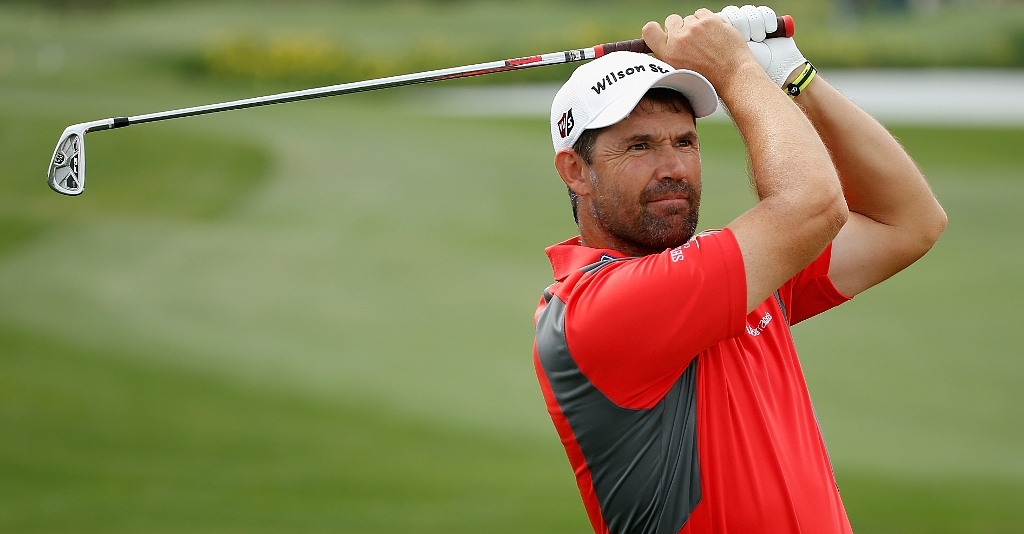 This classic heathland lay-out in West Yorkshire provides a tough test – especially on the greens.
With 11 facilities dotted around the UK and Ireland (and 3 in Europe), you're never far away from a Marriott Hotel & Country Club and I happen to have one right on my doorstep – Hollins Hall in West Yorkshire.
I've gawped longingly at this place whenever going past it on the train and with my golf career (a rather grand title for a 22 handicapper!) back in full swing again after a five-year break this was right near the top of my must-play list (check out our exclusive photo gallery and you'll see why).
Hollins Hall – the handiwork of Ross McMurray of European Golf Design – only opened in 1999 but has been an immediate hit. Indeed 1999 Ryder Cup captain Mark James, who lives on the very same train line which offers those spectacular panoramic views of the course, was quoted as saying that Hollins Hall is "one of the best new courses I've seen in a long time".
On arrival you are transported to the elevated first tee (an offer I almost turned down as I don't like the idea of being a pampered press person although I later found out it's on offer to everyone – just as well as you'd be teeing off your round out of breath!).
A short par four ('Heaven's Gate') is your first challenge on the 6,671-yard par 71 and I managed a safe par and also added another four at the second, the 'Road Hole'.
But, after may par-par start, at the third I was in danger of taking things too literally. The par five is called 'Infinity' and my score seemed to be spiralling towards it as I went from sand to sand to sand en route to the green. In the end it was an ugly eight and another treble at the fourth quickly wiped out thoughts of my aim of breaking 90.
As I and playing partner Jonathan Turner played out the rest of the front nine, two things struck me. One, the clever placing of bunkers (I just couldn't stay out of them) and two – and this is the overriding impression – the difficulty of the greens.
Quite simply, the putting surfaces are both enormous and undulating and three-putts, for golfers of all levels, are a common occurence.
From tee to green, if you're striking it well, there's definitely a feeling that you can score well at Hollins Hall but if you're having an off day with the putter you're in trouble.
Without doubt, the greens are the course's main defence and having entered how many I putts I was taking on my SkyCaddie it was no surprise when it told me when walking off 18 that my final tally was 37. And I can honestly say it was far from a poor putting round.
Quite rightly, the folk at Hollins Hall are proud of the putting surfaces and ensure they are available all year round (no temporary greens, or even tees, here!).
Set in 200 acres of gently rolling hills, this classic heathland lay-out, which features tree-lined fairways and several water hazards, can get windy – especially on the outward nine – and the constantly changing elevations make club selection tricky.
We were blessed with glorious weather the day we played it and under such circumstances it's easy to get lost in thought when looking out at the wonderful views over the Aire Valley.
I'd been told to enjoy the 14th ('Viaduct') by a mate who'd played the course and without doubt this was the highlight of the round.
The tee shot requires a well-placed iron to a smallish landing area way below and when you finally trek down the hill and look up you're greeted with the spectacular sight of a a Victorian viaduct casting an enormous shadow over the vast uphill green.
Both Jonathan and I thought we'd hit perfect approaches but whether it was the wind or the elevation which caught us out we both found the bunker on the front right edge – a very common occurence we were told later.
Trying hard not to gaze at the beauty of the Tong Park viaduct (built in 1875 to carry rail passengers on what is now the line from Shipley to Ilkley) we both chipped out and three-putted! Hmmm, caught out by those huge greens yet again!
I eventually signed for a 91 (two shots inside my handicap) and left thinking that on a good day I could shoot a good score here but on a bad one (cold putter and a bit of wind) I could really struggle.
They often say that the cream rises to the top on good golf courses so it was with interest that I waited for the results of the Thompson Davis PGA North Region Championship which Hollins Hall hosted last week.
The 36-hole event would determine the outcome of the region's Order of Merit for the Mike Slater Memorial Trophy and, going into the tournament, it was topped by former European Tour professional Neil Cheetham.
And, showing his class, it was Cheetham who came out on top, shooting a 67 in his second round for a four-shot win.
Perhaps inspired by the 'Viaduct' hole, Cheetham – now returning to South Africa to resume his playing career on the Sunshine Tour – walked off 14 and sunk a 60 foot birdie putt on the very next hole, a key moment in the championship.
The whole property witnessed huge investment in 2007/08 with the golf department receiving considerable funding which saw the opening of a new teaching studio including swing analysis equipment.
I'd nearly forgot to bring my SkyCaddie but, as it happened, it wouldn't have mattered. All buggies include GPS satellite positioning.
Each Marriott Hotel & Country Club is equipped with a range of playing, practice and off-course facilities and if you've ever fancied using one of those Explanar golf training systems you can by signing up to Marriott's Learn to Play Programme.
Finally, with the days starting to get chillier, I always feel golf courses need to entice fairweather golfers like me to keep playing.
And Hollins Hall are doing just that with their Winter Golf Offer:
From just £20 per person guests will receive: Coffee/Bacon roll upon arrival, 18-holes golf on the championship course followed by hearty soup & sandwiches after the round. Offer is valid from 1st October 2009 – 31st March 2010 and requires a minimum booking of 8 people. Tee-times are subject to availability.
To take advantage of this special winter offer at Marriott Hollins Hall Hotel & Country Club please call 01274 534273 and quote LBB
For further information on the Marriott Hollins Hall Hotel & Country Club please visit www.marriotthollinshall.co.uk

Marriott Hotel & Country Clubs – UK and Ireland locations:
Breadsall Priory, A Marriott Hotel & Country Club, Nr. Derby
Hanbury Manor, A Marriott Hotel & Country Club, Hertfordshire
Dalmahoy, A Marriott Hotel & Country Club, Nr. Edinburgh
Forest Of Arden, A Marriott Hotel & Country Club, Nr. Birmingham
Hollins Hall, A Marriott Hotel & Country Club, Leeds/Bradford
Meon Valley, A Marriott Hotel & Country Club, Southampton/Winchester
St. Pierre, A Marriott Hotel & Country Club, Chepstow, S Wales
Sprowston Manor, A