History awaits for Asia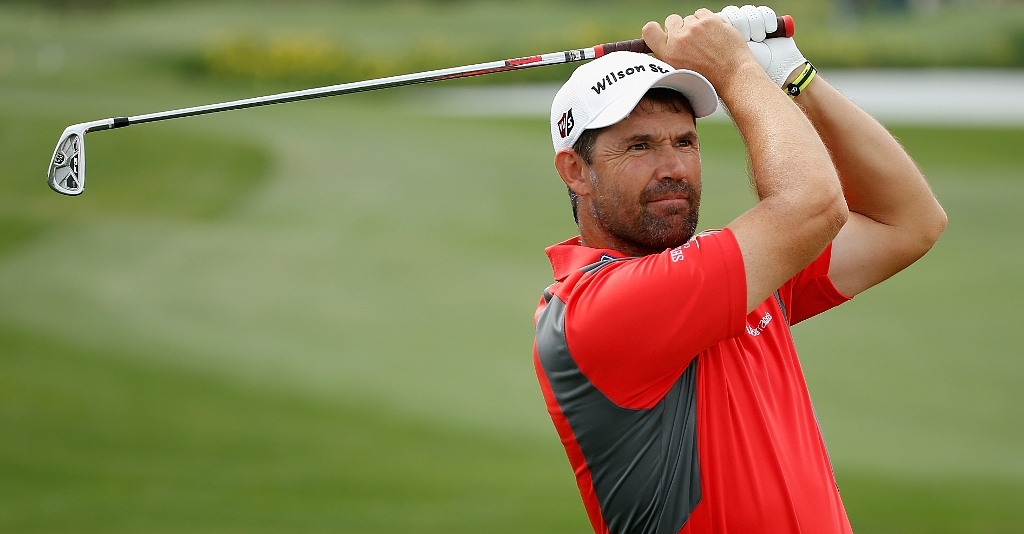 Asia is ready for world-class golf and this November it gets to host its first WGC event – the HSBC Champions in China.
"For sure it is going to be an historic moment! The first WGC tournament, the HSBC Champions in China, speaks that golf is big in Asia and the world recognizes that and that's why it's coming to China. Golf is growing really fast in China, plus the course, with the atmosphere from the crowds that come out to watch the tournament is growing and is going to get bigger and bigger in years to come." Jeev Milkha Singh
Take any of Asia's leading golfers, from Jeev Milkha Singh to China's Zhang Lianwei and Liang Wenchong, Korea's KJ Choi and the Thai duo Thongchai Jaidee and Prayad Marksaeng, and you will find someone who, in his own way, has had to navigate a rough and unchartered route to the upper echelons of the world game.
Finally, not before time, the world game is coming to them.
As Yang Yong-Eun's historic PGA Championship win in August proved, Asia is ready for world-class golf. And this November it arrives in Asia with the first World Golf Championships tournament, a tier of events that bring the crème de la crème together, standing just below the Majors in order of importance on the global golf calendar.
WGC status for the HSBC Champions takes not just that event, but tournament golf in Asia, to a whole new level. It recognizes the ever-increasing quality of Asia's events, courses and the inexorable rise in popularity of the sport.
It is also a tip of the hat to the work the great pathfinder-professionals have done in establishing the region's reputation by earning their places and proving competitive in the Majors and WGC events through the years.
"It is a recognition for them and the way that golf is growing. The players coming out of Asia, the world recognizes them now and gives them due credit and that's why the WGC event has gone to Asia," said the 37-year-old Singh, the highest ranked Indian in the world and the first from his country to ever earn a European Tour card.
"Having a World Golf Championship in Asia speaks and says that golf is a global sport in today's day and age and with so many golfers there's a recognition for Asian golfers and for the Asian golfers to rub shoulders with the world's best players and to get an opportunity to play with the best and try to prove themselves against the best. Having an event of that stature is fantastic. Golf is one of the fastest growing sports in Asia right now and when an event like this comes to Asia it's a boost for Asian players and golf in Asia."
More specifically, for the one Asian to have claimed the HSBC Champions title, WGC status is, in retrospect, recognition of the scale of his feat. Yang Yong-Eun may have had four Japan Tour wins to his name by the time he claimed the 2006 title ahead of the world number one Tiger Woods, former US Open champions Retief Goosen and Michael Campbell, but to the global game he was a relative unknown at the time. Now he has become the first Asian to win a Major, his previous feats wil al be seen with a new perspective, but even before then Yang knew that WGC status would change the way his 06 win is viewed.
"It was good to know that such a prestigious tournament was being elevated to WGC status. It proves that the tournament I won was a top, top class tournament," said the 37-year-old Jeju islander, nicknamed "son of the wind" by the Korean media.
"For me personally, even if the tournament stayed in its original form it would have been fine with me because it was big anyway and I loved playing in it every year. The fact that it has been elevated to World Golf Championship status makes it harder for players to get in, but I welcome the challenge. It's definitely one of my small goals every year to play myself into the HSBC Champions and I want to congratulate HSBC and the tournament organizers for being able to take the tournament to WGC status."
As well as the recognition that WGC status affords Asia, it also creates a greater opportunity for the stars that qualify to show their true ability. As Thongchai Jaidee points out, even though Sheshan International Golf Club is an American-style course, there's far less adapting needed there for the Asian players compared to when they play in the United States.
"We've got a better chance for an Asian to win the tournament if we're in Asia. It's difficult to play well in America. It's a good chance for Asians to show how good we really are. Some guys have played well (in the States), but you have to stay one or two years before you're OK. You can't just come for one month or two months," said the 39-year-old Thai veteran who, despite only turning professional at the age of 30 holds the record with 12 victories on the Asian Tour.
"In America the greens are fast, and they're quite firm and the rough can be quite thick. It's very different. I still have to learn a lot about how to control the speed on the greens. I've played a lot in Europe, but in Europe the greens are not as fast. The grass in China is almost the same as in America. The greens in China are faster. It's good to promote golf in Asia and in China. All the big names will play there. It's good for the tournament and good for golf in Asia," added Jaidee who will turn 40 during this year's HSBC Champions tournament.
There are other benefits too for players from the Asia-Pacific region. As Australia's 2007 US Open Champion Geoff Ogilvy points out, the WGC-HSBC Champions will be a rare opportunity for fans, friends and family to watch him play alongside the world's best without losing sleep.
"I grew up in that time zone and it's horrible for watching golf in Europe or the US. It's nighttime all the time. It's really late at night to watch the European Tour and it's really, really early in the morning to watch the US Tour. So to have everyone on your time zone is pretty sweet and that's a big viewership," said the 32-year-old, who, after Tiger's 16 wins, is the most prolific winners of WGC titles with three victories including this year's WGC-Accenture Match Play Championship.
"I understand more than 90 per cent of Chinese have a TV and there are 1.4 billion people. More people can watch this tournament than can watch the Players Championship or any other big tournament in the US. It's hard to comprehend for us but it's true, because of the numbers in that time zone. The exposure for golf is pretty cool and it's cool for China that they're going to get to see players like Tiger and Phil and Sergio and Retief and all these people on a regular basis. That can only help golf as a sport in China."
It's not just the chance to be seen on the small screen that appeals, as Jeev points out, for players who can spend as much as 30 or 40 weeks each year on the road, it's a chance to connect face-to-face with fans.
"They have an opportunity to fly down and watch the tournament and they can see the world's best players play with us, enjoy the atmosphere and see how big golf is getting in Asia. I know a lot of people in India