Hernández leads on Costa del Sol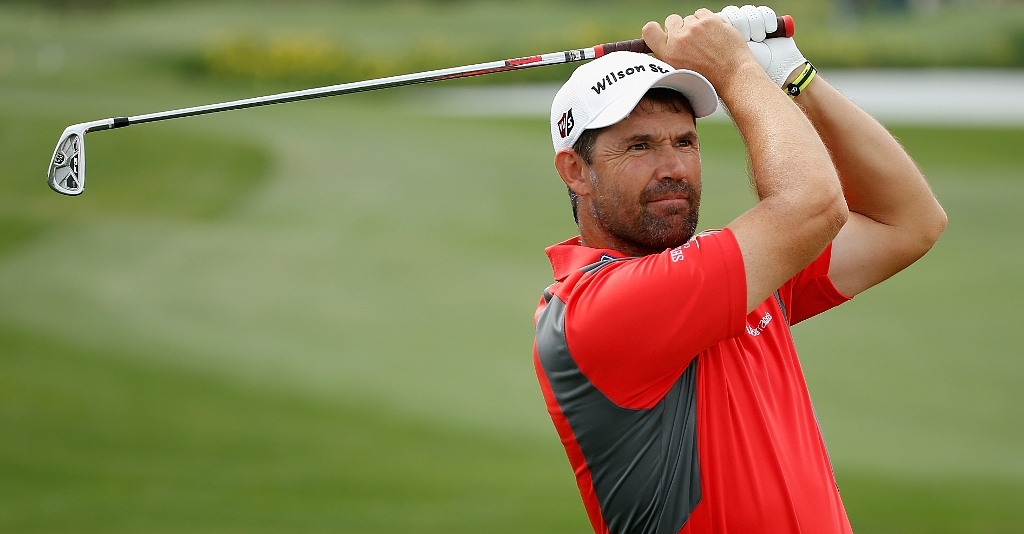 María Hernández has shot a sparkling 7-under 64 to lead day one of the Open de España Femenino at Costa del Sol.
Spain's María Hernández has shot a sparkling seven-under 64 to lead day one of the Open de España Femenino at Costa del Sol.
The first year Tour rookie from Pamplona carded eight birdies and one bogey at Flamingos Golf in Benahavís to lead by a stroke from England's Laura Davies, Swede Carin Koch and Alison Walshe of the United States, who all shot 65s.
Hernández, who started her round on the 10th tee, went out in one-under 35 with birdies on the 12th and 15th holes, but dropped a shot at the tricky uphill 13th.
But from there she marched on to notch six birdies over her last nine for an inward, six-under total of 29.
The 24-year-old, who is bidding to become the first home winner of the event, said: "I hit the ball really solid all day long. The front nine I struggled a bit with the speed on the greens but actually on the back nine I hit all the time really close. All my birdies were about five or six feet. The course is in great shape. The greens are a little bit soft so it's easier for us to be more aggressive to the pins. If you hit good shots out there, you can shoot a low score."
Hernández claimed her maiden LET victory at the Allianz Ladies Slovak Open in May but she would love to become the first Spanish winner of the Open de España.
"I think for any Spanish player it would mean a lot to win our home Open but we have three more days to go and there are great players out here playing," she said.
Davies, who won her 75th title in Austria a fortnight ago, carded seven birdies and a bogey and she said: "Hitting 17 greens, is never a bad thing. The par three was the only green I missed. I putted well and hit lots of fairways and greens so I thoroughly enjoyed the day."
The four time major champion is currently third on the LET's Henderson Money List and therefore has a chance of claiming the Tour's official European No.1 spot for the eighth time in December.
Yet with just over €43,000 between her and Lee-Anne Pace in first place, the Englishwoman would require a win this week to leap frog the South African. Both players have earned three victories this year.
"Lee-Anne's playing really well so I've got to chase her down. She's (43 000 Euro) ahead but there are four or five events. I'm not sure if I'm playing all of them yet but certainly this one and Dubai and one of the Asian events. If I'm good enough I might be able to close the gap," she said.
Walshe is also targeting a victory this week after a bogey-free round containing six birdies. The Irish-born 25-year-old, who has lived in the USA since she was three, is splitting her time between Europe and America in her rookie season. At her last European tournament in Austria, she tied for third place.
"I'm really happy with how I played. I didn't make any mistakes and I gave myself plenty of opportunities, hit greens and putted well. I'm glad to be up there with everybody else because there are some low scores," Walshe said. "I think it's all about your tee shots out here because you've got some hills and canyons. If you're steady off the tee the greens are real receptive so you can make a lot of birdies," she said.
Koch, who has recorded five top ten finishes this season including second at the Lalla Meryem Cup in Morocco, said that she felt ready to claim a fourth career title after making seven birdies and one bogey in her first round.
"I feel like my game is finally coming together again. My brain is there most of the time and I'm focused and those are the things I'm working on now and of course putting," Koch said.
On the course, she added: "It's really tricky and fun to play. You can't really relax anywhere. It's always adding and subtracting up hills and down hills and I'm really tired now because my brain has been working.
"It's very score-able if you're hitting it good. With the up hills and down hills it's a bit more difficult because you're not just adding numbers, you're also adding lies, how much the lie is going to take off or add on. You have to be on your game and hit it good but if you do, the greens are soft you can land it by the pin. It definitely is score-able and the greens are rolling well so if you hit a good putt everything is makeable."
The 2009 champion Becky Brewerton of Wales, who won last year in Castellon, is tied for fifth place on five under par alongside Germany's Caroline Masson, Swede Nina Reis and Spain's Laura Cabanillas.
Second round play is scheduled to commence at 8.45am on Friday, ahead of a cut to the leading 60 professional players and ties after 36 holes.