Henson homes in on Philippine win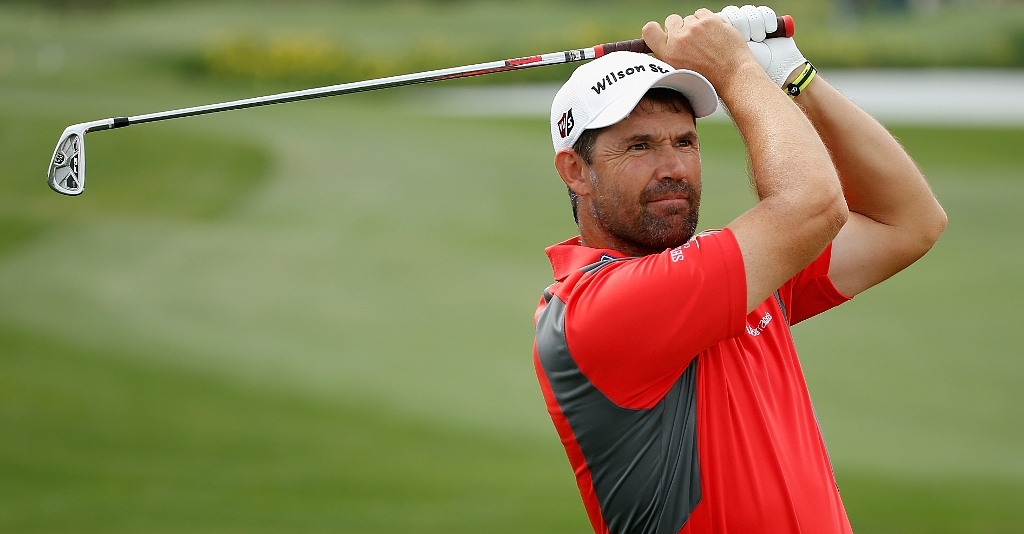 Berry Henson fought dehydration on the last four holes to take Saturdays' third round lead at the Philippine Open.
Berry Henson of the US battled dehydration on the last four holes to take the third round lead at the ICTSI Philippine Open on Saturday.
Henson, an Asian Tour rookie, posted a one-under-par 71 on a day of tough scoring conditions when only nine players broke par at the Wack Wack Golf and Country Club.
Jbe Kruger of South Africa, who finished second on three occasions last year, and local hope Jay Bayron were two strokes back after shooting a 73 and a 74 respectively for a 212 total.
The Thai trio of Pariya Junhasavasdikul, Chapchai Nirat and Prom Meesawat shared fourth place with Filipino Mars Pucay and 49-year-old Wang Ter-chang of Chinese Taipei on matching 214s.
Henson was blemish free with three birdies after 14 holes, but had a dizzy spell due to dehydration and closed his round with two bogeys for a six-under-par 210 total.
"I really had it going after my birdie on 13 but I started feeling dehydrated and dizzy and stumbleds coming in," said Henson, who won his first international title on the Asian Development Tour two weeks ago.
He said playing at the Wack Wack Golf and Country Club was like boxing with Filipino legend Manny Pacquaio.
"My game is feeling really sharp right now but the course is so difficult. It is like fighting against Pacquai (Manny). You can't afford to go for the KO. but need to box your way around," said the 31-year-old.
Bayron, a former caddy, made a flying start with three straight birdies from the fourth hole before wobbling with five bogeys.
"My driving and irons let me down. The course is very difficult and I need to keep the ball on the fairways to give myself a chance tomorrow," said the 2005 Southeast Asian Games team gold medallist.
Veteran Wang, a former Philippine Open champion in 1992, bogeyed two of his last three holes but was delighted to be in the running to securie his first top-10 finish since 2008.
"The course was very difficult because it was playing longer by at least 40 yards. I'm aiming to finish in the top-10 tomorrow. That will be an excellent result for me," said the four-time Asian Tour winner.
Australian Brad Smith shot the best score of the day with a 68 to move up to into a tie for 13th place, six strokes off the pace
TOP 10 LEADERBOARD
210 – Berry Henson (USA) 69-70-71.
212 – Jbe Kruger (RSA 71-68-73, Jay Bayron (Phi) 69-69-74.
214 – Pariya Junhasavasdikul (Tha) 71-72-71, Chapchai Nirat (Tha) 72-71-71, Prom Meesawat (Tha) 70-72-72, Mars Pucay (Phi) 69-73-72, Wang Ter-Chang (Tpe) 69-72-73.
215 – Kwanchai Tannin (Tha) 73-70-72, Juvic Pagunsan (Phi) 73-69-73, Digvijay Singh (Ind) 70-72-73, Himmat Rai (Ind) 68-70-77.