Henderson Rookies named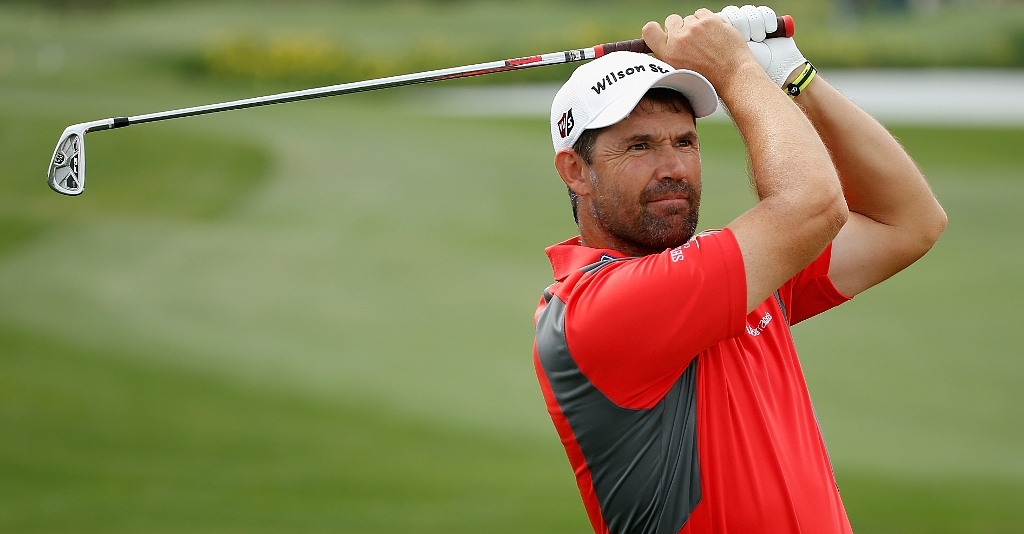 Henderson have named Caroline Hedwall, Jaclyn Sweeney and Stacey Keating as this year's sponsored rookies
Henderson Global Investors have announced that Caroline Hedwall (Sweden), Jaclyn Sweeney (USA) and Stacey Keating (Australia) will be their three sponsored LET Rookies for 2011.
Each player will wear Henderson branded clothing and caps when they compete throughout the 2011 season. They will also receive €12,000 each to help them cover costs in their first year as professional golfers.
For Henderson, who also sponsor the Official LET Money List, it is their fifth year of sponsoring newcomers to the Tour.
Richard Wilson, Marketing Director at Henderson said: "Henderson's sponsorship of the Rookies has gone from strength to strength since we became involved in 2007. The benefit of having a supportive sponsor from early on in a young golfer's career is demonstrated by the achievements of the Henderson Rookies of the past five years who have won individual (and team) LET titles.
"It's great to know that our support helped them achieve so much in their early years on the Tour, and we are very much looking forward to working with the 2011 Henderson Rookies."
As Wilson suggests, Hedwall, Sweeney and Keating can take great confidence from the performance of previous Henderson Rookies.
The most successful has been Sweden's Anna Nordqvist who, in her Henderson Rookie year of 2009, won both the LPGA Championship, and the LPGA Tour Championship.
In addition she made her Solheim Cup debut and has subsequently won the European Nations Cup on the LET in both 2010 and 2011.
Christel Boeljon was also a 2009 Rookie, the same year she won the European Nations Cup herself for the Netherlands. Just last week she claimed a maiden individual title in the Turkish Airlines Open.
Last year's Rookie Kristie Smith claimed her first LET title in New Zealand earlier this season (having won on both the Futures and ALPG Tours in 2010).
Commenting on this year's crop, Alexandra Armas, Executive Director of the Ladies European Tour, said: "I have been deeply impressed with the way that the Henderson Rookies have performed over the last four seasons; this year's crop are another talented trio with the potential to deliver at this elite level.
"We wish Caroline, Jaclyn and Stacey all the best for the months ahead as they begin their careers on the increasingly competitive Ladies European Tour."
The 22-year-old Hedwall has already emulated Smith in winning on the ALPG Tour – she beat a decent field in the New South Wales Open ahead of the LET's Australasian Swing.
She enters the professional ranks following a glittering college and amateur career.
Whilst Hedwall is relatively well-known to followers of ladies golf, Sweeney and Keating are less so but both have interesting backgrounds..
Boston-born Sweeney (21) originally attended Oklahoma State University (as did Hedwall) but then transferred to Arizona State – the alma mater of Nordqvist and LPGA 2010 Rookie of the Year Aza Munoz.
Those are not her only links with highly successful members of the LPGA – she is based in Bradenton, Florida where she is coached by David Whelan, best known as Paula Creamer's swing doctor.
Keating (24) is the oldest of the trio and a friend of fellow Australia Smith. She turned pro after making it through Q-School in December following a rollercoaster first week.
Lining up in the first round with the American amateur Alison Micheletti, Keating could only manage a nervy 77, but she was inspired to hit a tournament-rescuing 68 in round two.
The reason? Well, it might just have been the surprise arrival of Micheletti's boyfriend Martin Kaymer to caddie for her; every player in that group improved their performance following the appearance of the then world number one ranked player and Keating certainly never looked back.
All three players are currently competing at Campo Real in the ISPS Handa Portugal Ladies Open.
Remember Caroline Hedwall and Christel Boeljon feature in our 'Six to watch on the LET in 2011'.