Hedwall named LET Rookie of the Year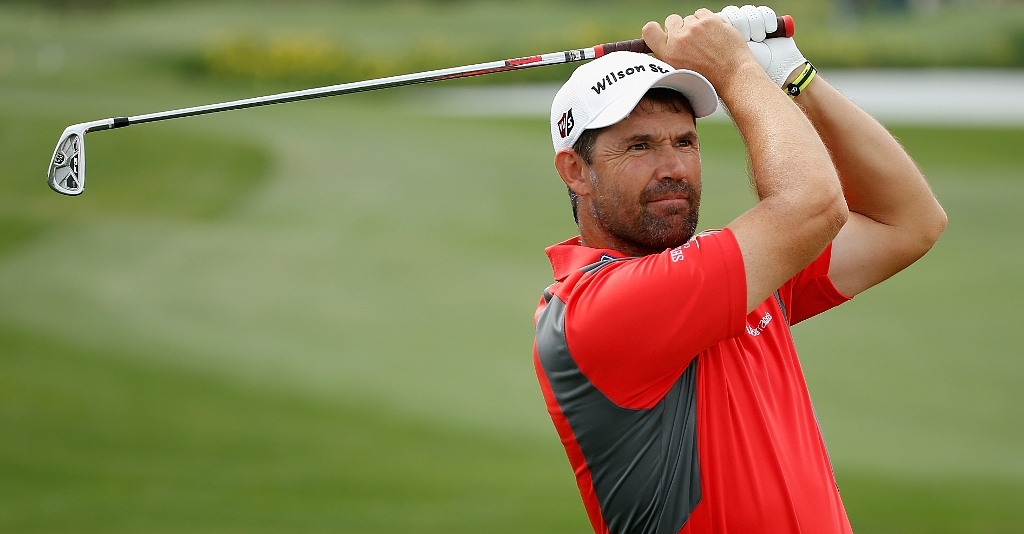 Caroline Hedwall of Sweden was named the winner of the Ladies European Tour's Rolex Rookie of the Year Award for 2011.
Caroline Hedwall of Sweden was named the winner of the Ladies European Tour's Rolex Rookie of the Year Award for 2011 after a phenomenal first year as a professional.
The 22-year-old from Barsebäck earned 278,528.87 euros from 20 events to end the season 207,361 euros clear of next placed Rachel Jennings from England, with more than double the earnings of any previous rookie in the 32-year history of the Ladies European Tour.
Hedwall won the LET's Final Qualifying School by nine shots in December 2010 and in January she started the year with a victory at the New South Wales Open on her professional debut on the Australian Ladies Professional Golf Tour.
She had four victories during her first season as a professional at the Allianz Ladies Slovak Open, Finnair Masters, UNIQA Ladies Golf Open presented by Raiffeisen in Austria and Hero Women's Indian Open and had four more top-ten finishes, including a runner-up finish at the Deloitte Ladies Open in Holland.
In May, she also upstaged major champions and Ryder Cup stars by winning the inaugural PowerPlay Golf event at the Celtic Manor in Wales.
"To be honest, I hardly can believe this year. I mean it's just been so good, and if you told me I would have won four times on the LET, I probably wouldn't believe you, so it's just been unbelievable. I probably can't relate to it yet because I need some time off to just think back on this year. But it's been great, for sure," Hedwall said.
She made a key contribution to Europe's Solheim Cup victory at Killeen Castle in Ireland in September and having earned a pick from Captain Alison Nicholas, she earned 2 ½ points from her four matches.
During the first afternoon, she and compatriot Sophie Gustafson beat Vicky Hurst and Brittany Lincicome by 5 and 4 in the fourballs. The following day the Swedish pair also won their foursomes match against Angela Stanford and Stacy Lewis by 6 and 5.
On a thrilling Sunday, Hedwall came from two holes down with two to play to scratch out a key halve in the penultimate singles match against Ryann O'Toole to enable Europe to claim a 15-13 victory.
"The best highlight is the Solheim Cup. That was just the best week, one of the best weeks of my life," Hedwall said. "So it was such a good week and so much fun, and to win the Solheim Cup my rookie year, too, that's just unbelievable. So overall it's been a great season."
Hedwall recalled the pep talk Suzann Pettersen gave to her and Azahara Munoz whilst bring driven back out to the golf course to complete their singles matches on the Sunday after a weather delay.
"We all sat on a buggy to go out to our holes, and Suzann was like, guys, us three, we really need to get our points, and if we can do that, we will win. And Aza and I were like, yeah. I guess I was really focused on turning my match around, and I think Aza, too, she really likes pep talks, and I think for her it was very important to hear those words. It was for me, too."
She described how she had watched Pettersen birdie the last three holes in the third last match. "Because I was in the group behind her, so I mean I saw every putt she holed. I saw on 16, and I saw the one on 17 after Michelle had holed hers, and they were all celebrating, and that was just awesome of Suzann to hole her putt after them celebrating so much. And then on 18, that was it.
"I guess as a golfer, it's just so much fun to play on a team sometimes, and I think that win just, I don't know, it's just so much more fun to win as a team rather than when you're on your own. And that's what I think that's what I'm going to remember the most."
The LET's executive director, Alexandra Armas, commented: "Caroline's year has been nothing short of outstanding and we congratulate her on everything she has achieved this season. With her natural talent and hunger for winning she is undoubtedly an exciting player to watch and we wish her every success for the future."
Caroline will now head home to Sweden and take a fortnight's break from golf to enjoy a skiing holiday over the New Year period, before tackling her second season as a member of both the LPGA and Ladies European Tours.