HAS WOMEN'S GOLF FOUND ANOTHER TIGER?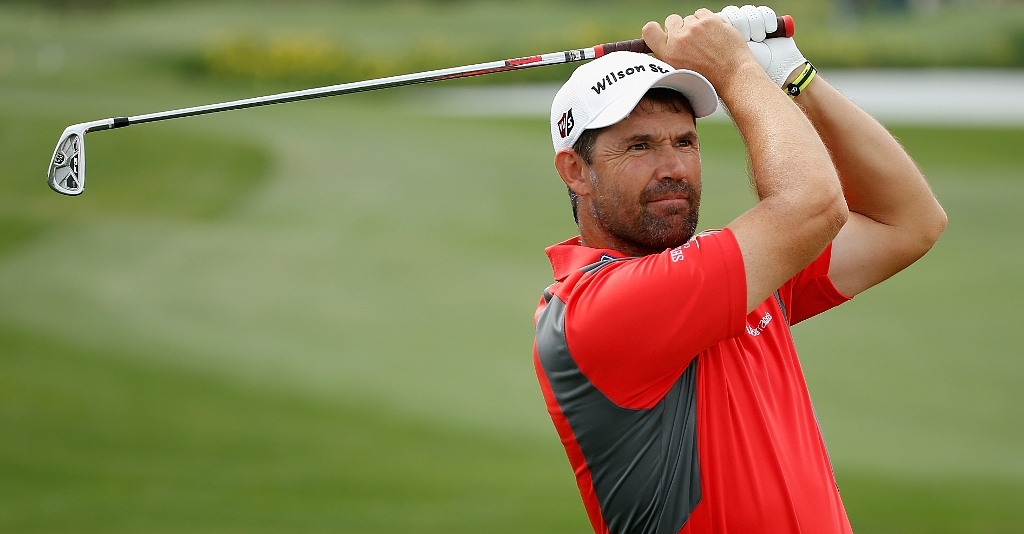 Looks like women's golf has found a Tiger Woods of it's own in Mexico's latest sporting icon, Lorena Ochoa.
Looks like women's golf has found a Tiger Woods of it's own in Mexico's latest sporting icon, Lorena Ochoa.
That's if Ochoa's eight wins last year and her huge, 11-shot weekend victory at the HSBC Champions over the likes of former, long-time World No 1 Annika Sorrenstam and US star-in-the-making Paul Creamer, means anything.
It certainly should.
We shouldn't forget that while Ochoa, a slender, wire and whipcord 20-somthing who crushes her drives as far as any of the bigger and stronger opponents that surround her, was playing in her first tournament in nearly three months after taking a long winter break, Sorrenstam and Creamer came into the HSBC Champions with recent LPGA Tour titles still fresh in the memory.
Sorenstam had proved that the disk injuries in her back and neck that plagued her for most of last season, were things of the past by convincingly winning the season-opening SBS Open in Hawaii.
And Creamer, the LPGA Tour's rookie of the year two season ago, continued to climb the ladder of success by winning the Fields Open in the 2nd leg of the two-stop Hawaiian swing.
In a nutshell they came to Singapore with their A games honed and hot and but for Ochoa, would have taken away the spoils again.
It's going to take some doing to better Sorenstam's glittering record and those of some of the game's old masters the Swede is still chasing and only time will tell whether Ochoa goes on to greatness, or like a Guy Fawkes sparkler, dazzles briefly, splutters and then quickly fades away in the way Michelle Wie seems to be doing right now.
The once sensational 14-year-old came close to winning one or two of the women's majors before she was 16 and old enough to qualify for a drivers license, but today at 18, is only a shadow of herself.
She seemed to make a habit of finishing last or close to last in many of her unhappy appearances last year when she claimed to have been haunted by wrist injuries.
And things haven't improved very much, it seems.
Wie made the cut last week after opening with her first sub-par round in ages, but all too soon she was stumbling around again and was to go on and finish last among the players who made the cut.
And if that isn't sad enough for a golfer who so prodigiously talented in her mid teens, she was hitting her driver close to 300 yards before she was 15, it is worse that she seems to have resigned herself to the fact that her brief flirtation with greatness is over; a thing of the past.
She hinted at this after her disappointing finish in the Field's Open when she said her injured wrists would never be '100% again" and she would just have to live with it and do her best.
Outside of Ochoa's famous victory this week, the other event that captured the golfing spotlight was the return of the 'Big Easy'.
Swing as sweetly as ever and putting better than he has for a while, Ernie Els was able to finally break his three year drought on the US PGA Tour by winning the Honda Classic by a shot from Luke Donald.
Good to have you back, Ernie.
Clearly admired and even loved for your ready smile, laid-back demeanor and golden swing by a wide range of nationalities besides your native South Africans, you are good for the game, especially when you are winning and putting pressure on the likes of Tiger and Phil Mickelson.
The applause you always receive where ever you play is ample proof of that – and was there again for you when you strode up the 18th green on Sunday.
Luke Donald sporting described you as "a great player" and "one of the best I ever played with" and hopes that maybe your win in the Honda Classic would "open the flood gates a little bit".
We hope so too.
You are too talented to become the perennial nice guy who always come second or third, or fifth or everywhere but first.