Has Donald jinxed himself?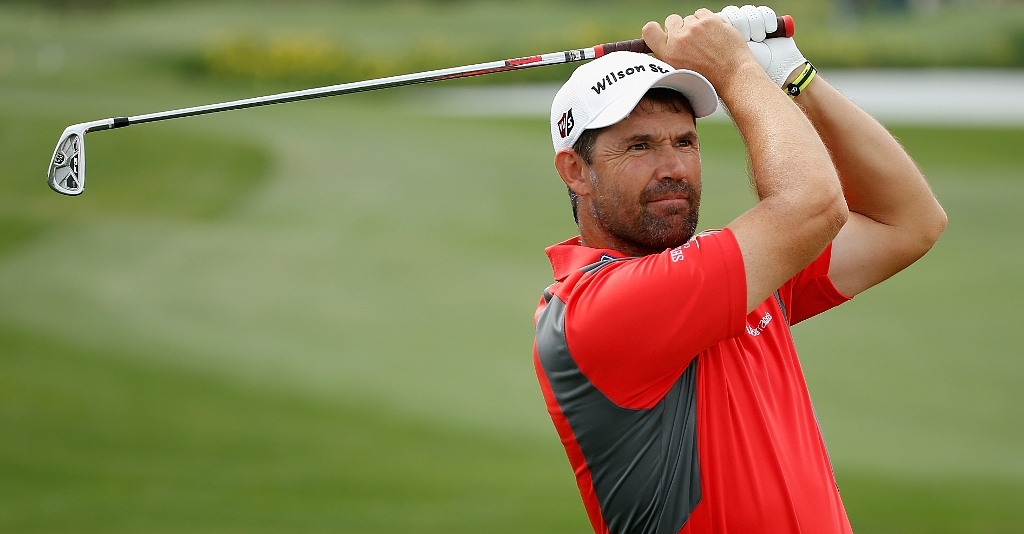 If the jinx at Augusta holds true, Luke Donald has blown his chances of winning a first Green Jacket on Sunday.
If the legendary jinx at Augusta holds true, Luke Donald blew his chances of winning a first Green Jacket on Sunday when he won the pre-Masters Par Three Tournament on Wednesday.
The English World No 4 shot a 5-under 22 over Augusta's nine-hole Par Three Course to beat by one, two former Masters champions, Angel Cabrera and Raymond Floyd and now needs, for the first time in its 61-year history, to make nonsense of a so called curse that has prevented all former Par Three winners from going on to win the Masters proper.
Donald, already a winner this season at the WGC-Accenture Match Play Championship, will not have been deflated, however, by his performance in this fun event headlined by the famed "Big Three" of Arnold Palmer, Jack Nicklaus and Gary Player and featuring a host of player's children who were either caddying for their fathers or merely tagging along and taking the occasional swipe at the ball with a miniature club.
Instead he was upbeat with his game and made it clear he did not believe in the jinx.
"I see it more as a challenge. Somebody is going to break that record and hopefully it's me," Donald insisted afterwards.
"Nobody thought a 63 was possible here until Nick Price did it – and I see it as good preparation. You're holing putts, controlling the spin of your shots.
"I'm not really superstitious. I played with Tim Clark, who's a former winner of it, and he was asking when I was going to start hitting it in the water."
He never did.
With his short game as sharp as you will see anywhere, Donald hit the top of the leaderboard early and then watched as all in the field failed to reel him in and overtake him, perhaps by design.
Ryder Cup team-mate Edoardo Molinari, for example was four-under walking on to the final tee, but dumped his ball in a pond and ended up with a double bogey and a tie with American Rickie Fowler, US Amateur champion Peter Uihlein and Australia's Adam Scott at three-under-par.
Donald, on the other hand, almost had a hole-in-one at the 135-yard last and made the three-footer for victory.
He is one of the favourites for the tournament proper following his World Match Play victory six weeks ago and the fact that he has happy memories of Augusta should serve to boost his confidence even further.
In his 2005 debut he played the last eight holes in six under par with two eagles and two birdies to charge into a tie for third place.
"I think you can still feed off it – it goes back to 'if you have done it before you can do it again'," he said.
"On 11 I drove right, cut a low three-iron just over the back and chipped in. On 12th I went in the bunker and got up and down from a plugged lie.
"At 13 I was just past the pin in two and made the 20-foot putt for eagle. The next was a par, then on 15 I was just over the edge of the green and chipped in again for eagle.
"I almost made a hole-in-one at 16 and birdied from a couple of feet, 17 was a solid par and on 18 I drove in the trees on the right, chipped out, hit an eight-iron to six feet and made it for par."
And all that after a double bogey at the 10th.
"That's what makes this place exciting – it's there. Even if you're a few shots back you still feel you can make a run.
"I did so well that first year because I just so excited to play and enjoyed it. I will try to do the same this year.
"I feel like I know what I need to know to be successful – places where I need to be and not to be – and the good feelings I had at the Match Play are still there I think.
"I've been working hard and working on the right stuff – I think I am ready to go."
Donald has not played a tournament the last two weeks and admits he took a slight gamble in that, but he made an advance trip to Augusta and did not want to overdo things.