Harry Emanuel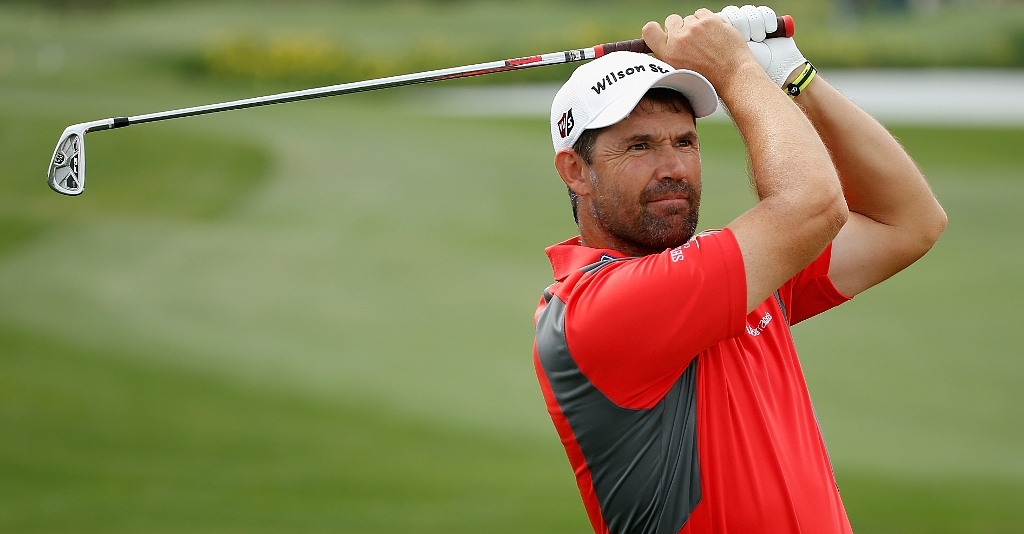 Our man Harry the Hat on the Heritage and the evils of Twitter.
Before discussing the Masters, human behaviour and the evils of Twitter let's play the 1980's Game Show – Going for Gold. I'm your host Henry Kelly and you have chosen 'The player most likely to win this week's PGA Tour event – the Verizon Heritage'.
Your time starts now. This player turned professional aged 19 after winning a million dollar hole in one shoot out in 1992. His first Nationwide Tour victory came on a similar course (Black Creek) in 2003 and he claimed his maiden PGA Tour victory at the 2005 B.C. Open.
He missed half of the 2007 and 2008 seasons with rib and back injuries that required numerous surgeries but this year he is fully fit and playing some of his best golf. From 26 rounds so far in 2010 he has shot over par only three times.
He started the season with four rounds in 60's at the Bob Hope Classic and followed that with a tenth place finish at Northern Trust Open recording the best score of the weekend (67-65). Recently he has improved with each tournament finishing 35th 20th and 11th.
He has better statistics in nearly every category than the favourite Jim Furyk but is over three times the price. His key stats are – Driving Accuracy 35th, Greens in Regulation 29th, Scrambling 32nd, Putting Average 24th, Scoring Average 10th, Proximity to hole 5th, approaches 200-225 yards 1st, approaches 150-175 yards 4th, GIR % inside 75 yards and 100 yards 1st and inside 125 yards 2nd.
He was second, just up the road in North Carolina, at the Wyndham Championship last August and he has finishes of 16th and 6th at the Heritage in 2007 and 2008. Times Up!
His name is Jason Bohn. I've been waiting to back him at this event for nearly four months. Get on.
On Monday whilst enjoying afternoon tea at the Egerton House hotel and washing down the delicious giant sized scones with one of their famous Martinis I calmly reflected on The Masters.
It was a truly wonderful event again this year and Phil Mickelson was a worthy winner but the two things which really stuck out were the performances of Lee Westwood and Tiger Woods.
I was very impressed by Westwood and he has definitely taken his game to a new level over the past year. This was the major that least favours his game and he improved on his best score by ten strokes. I think it will be another massive confidence boost to the Worksop Wonder and he can go on to win a major in the next couple of years.
Tiger's performance was also mighty impressive given how long he has been away from the game and once again he played shots that only he has the ability to pull off (his 200 yard approach shot to the ninth from under the trees which he hit with a 30 yard hook to finish 12 feet from the flag will last long in the memory).
Unfortunately the new respectful Tiger Woods failed to show up and the sarcastic mocking look he gave as he made birdie on the final hole was typical of his poor on-course behaviour. Shame really.
When ordering my fifth pint later that night in The Fox and Hounds (my aptly named local hostelry) I got chatting to one of the locals about the golf.
He didn't profess to know much about golf but said he had seen Tiger's new Nike advert where his father talks to him to from beyond the grave. He shook his head in disbelief and described it 'as vomit inducing' and wondered how a man could be so greedy to use his dead father to help sell Nike products making himself millions in the process.
Again it's a shame and shows that although he is the best golfer that ever lived as human being he seems to be playing like a 28 handicapper.
Shortly afterwards I noticed this very attractive girl sitting alone using her iPhone and in an alcohol fuelled moment of bravado I decided to chat her up.
I thought I would impress her with my mastery of the modern world and say something clever but the words that stuttered forth were an unfortunate combination internet driven cockney rhyming slang. Do you do it in the twitter?
Mildly embarrassed I returned to the bar to reflect that seemingly Tiger and I have a very similar handicap.
Looking forward the betting has finally been opened on 2010 US Open at Pebble Beach and the one man I'm really keen to back this year is Mike Weir.
He's a major winner and his US Open form reads 10-28-20-6-42-4-3-m-19-16-m which is pretty impressive but the icing on the cake is his Pebble Beach form which reads 52-2-14-m-3-2-4-3-52-8-16-7.
I spoke to him after he opened up with 67 at Pebble this year and he told me he was really looking forward to the US Open.
Corals are offering a tempting 100-1. In the last few years he has never started bigger that 66-1 and this year I can see him starting at 50-1 or less.
You can follow me on Twitter under the guise of harrythepatch. It's quite apt really as the girl on the iPhone almost gave me a black eye.