Harrington still out to improve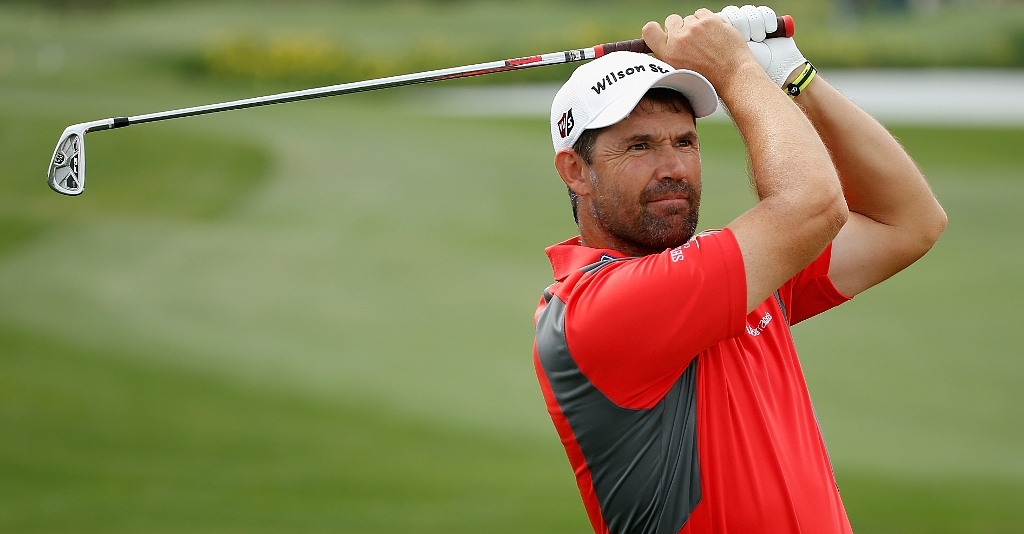 Padraig Harrington says he doesn't want to play like he did in 2008 despite landing two majors during a glory year.
Two major titles in four weeks might be the stuff of dreams, but there was no way workaholic Padraig Harrington was ever going to rest on his laurels.
"To be blatantly honest I don't want to play like I played last year," said the Open and US PGA champion to widespread amazement on Wednesday on the eve of The 3 Irish Open at County Louth.
"I want to play better – that's my nature. I don't think I would get out of bed in the morning unless I was trying to improve.
"Sometimes short term it's not the best thing, but I think the hardest thing is trying to stay still and if you do you're on a slippery slope to retirement."
Harrington has dropped from third to eighth in the world since capturing the third major of his career last August and has not had a top 10 finish since January.
But he is unshaken in his belief that he is doing the right thing by making changes to his swing.
"I've been strengthening my weaknesses, but weakening my strengths and obviously that's not a great idea when you're looking for performance in the short term," he said.
"But it's not a bad idea for the long term."
The next major is next month's US Open and Harrington added: "I do need to have it all sorted out in the next three weeks and I fully expect to have that done."
His build-up to Bethpage Black will again not include next week's BMW PGA Championship at Wentworth, the flagship event of the European Tour.
On that the Dubliner, who is making a 16-minute daily commute by helicopter from his home to Baltray this week, admitted he felt pressure to change his mind.
"Not from the Tour, just from being a member of the European Tour," he stated. "The Tour is very good to me and I want to give back as much as I can.
"I know the Tour would like me to play, I know my fellow pros would like me to play and I would like to play to a certain extent.
"If they make the changes (the greens are being dug up after next week) I'll change my schedule to make sure it fits."
Even though his national Open comes straight after the Players Championship in Florida, where he disappointed again by finishing down in 49th place, this week was always going to fit.
Harrington calls it "my fifth major of the year" and considers his victory at Adare Manor two years ago one of the top achievements of his glittering career. No home player had triumphed since John O'Leary in 1982.
Ideally, though, he would like to see it later in the season.
"It's borderline too early and I'd love it to get back to what it was maybe in the 80s or 90s, to have a standing that all of the players love coming and wanting to play," he said.
After fears that no new title sponsor would be found in time mobile phone company 3 stepped forward and increased prize money by almost £500,000 to nearly £2.7million.
"It's a good move and it's a big move, so I do believe it's going in the right direction," Harrington added.
"Tickets are free tomorrow and incentives like that are very important. Whatever it takes to get full crowds into an event is the most important thing."
Harrington is the top attraction, of course, but he is far from the only one.
Northern Ireland's Rory McIlroy has quickly established himself as the most exciting young player in the game, while John Daly's second place in Italy on Sunday has thrust the 43-year-old American back into the limelight.
Other stars chasing a first prize of nearly £440,000 include Lee Westwood, Darren Clarke, Colin Montgomerie, Jose Maria Olazabal and Graeme McDowell. Westwood has taken on Billy Foster as his caddie after parting company with Alastair McLean.