Harrington might host Irish Open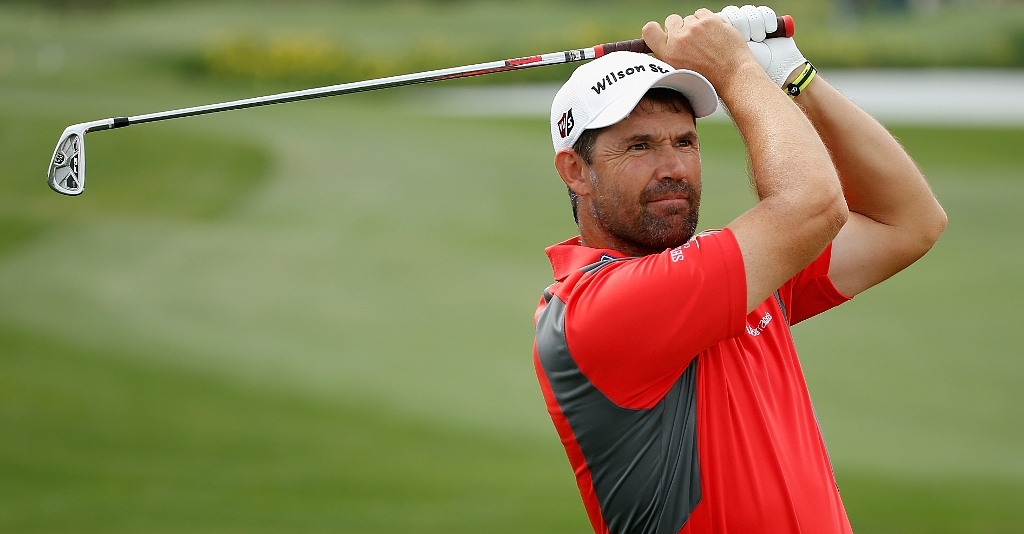 Padraig Harrington may become the official "host" of the now sponsor-less Irish Open.
Padraig Harrington may become the official "host" of the now sponsor-less Irish Open.
The event recently lost its sponsor after phone company '3' pulled out, but the European Tour has already said that the event will not be axed for the 2011 season, even though a new backer has yet to been found.
Harrington was speaking to reporters in Dubai this week, and confirmed that he was involved in talks to bring in a new sponsor.
When he was asked if the tournament could be called 'The Irish Open hosted by Padraig Harrington', with a new sponsor's name as a prefix, he said: "Yes, if I brought the sponsor it would be and it would have that official tag.
"I could also see Darren (Clarke) or Graeme (McDowell) or Rory (McIlroy) doing the same in the North. I think if there is an ambassador role to be played it would be based on the connection between the player and the sponsor."
The Irish Open, won this year by Ross Fisher in Killarney, dates back to 1927, and Harrington added that it could be moved to Northern Ireland if one of Clarke, McDowell or McIlroy became part of the sponsorship deal.
"It has certainly been talked about because if the Northern Ireland players do bring something to the table then they would like to see it go to Northern Ireland," said the three-time major winner.
"It would be a great event in Northern Ireland but then it was a fantastic event in Killarney. If all things go to plan I would suggest they look to take it back to Killarney again and try and have another successful year there before they move it."
Harrington said that he has already had talks with European Tour chief executive George O'Grady regarding the issue.
"I have met with George … the Tour certainly wants to make sure it's there on the schedule.
"It is a big event again in Europe and it's at a quality time of the year. While it would be good to have a domestic sponsor, the Irish Open attracts global coverage and that's why it is up there with three million euros in prize money," said the Irishman.