Harrington looking to rebound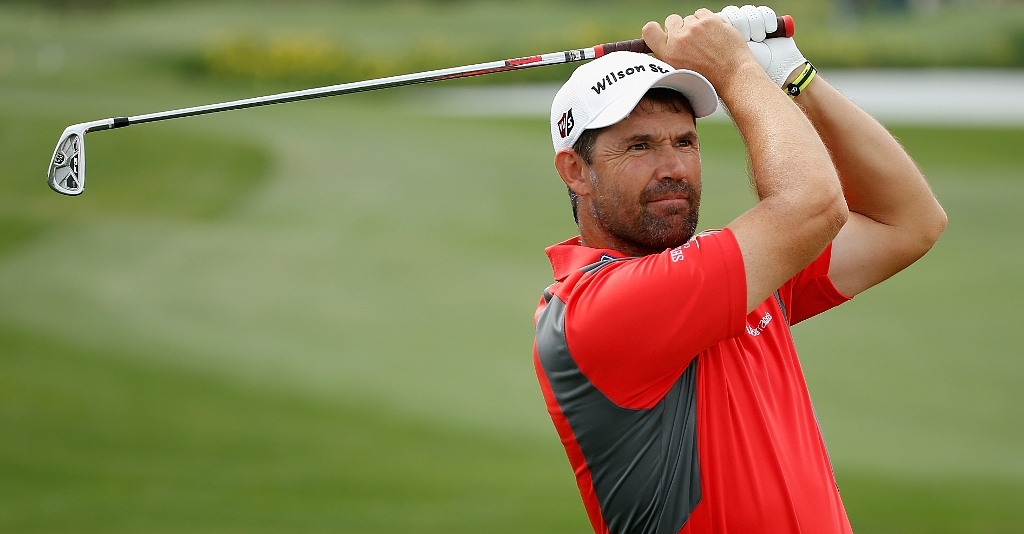 Padraig Harrington believes patience will be the key in his bid to end a 13-month slump at the Barclays Singapore Open.
Three-time Major winner Padraig Harrington believes patience will be the key in his bid to end a 13-month winless streak at the US$6 million Barclays Singapore Open this week..
The Irishman has endured a relatively miserable run of form coming into Thursday's tee-off at Asia's richest national championship at the Sentosa Golf Club and that there is no better high quality tournament at which to rebound with a victory.
It won't be easy, though.
Harrington, who finished second in the Barclays Singapore Open in 2008, is up against a seriously star-studded line-up which includes five fellow Major winners in Phil Mickelson of the United States, Korea's YE Yang,Northern Ireland's Graeme McDowell and the South African trio of Ernie Els, a two-time runner-up at Sentosa, Louis Oosthuizen and Retief Goosen.
"I'm feel good again about my game. (But) I want to get more out of my scores," Harrington said here in Singapore on Tuesday.
"I've been playing a bit better than my scores suggest. Just maybe need to hole one or two more putts. I walk out from a lot of rounds thinking I could have been two shots better," said the 40-year-old.
His last victory was achieved at the Iskandar Johor Open in Malaysia, which he will defend next week, but since then, he has registered only four top-10s around the world with his eighth place at last month's Alfred Dunhill Links Championship equalling his best for the year.
"I played well in practice for a good 18 months but I have not performed on the golf course," Harrington insisted.
"In the last tournament I played in I finished eighth and I missed 21 putts from about 12 to 15 feet and that's a hole lot of putts. You need a few of those to drop. It's the difference between winning and doing okay in an event."
Harrington is acutely aware of the way in which he three putted the final green to lose by one shot to India's Jeev Milkha Singh in the 2008 edition of this tournament which is co-sponsored by the European and Asian Tours
"I would say it was one of the worst mental errors of my career. I hit a beautiful second shot and got stuck on the bank. On another day, it would have come back to three feet and I would have had a putt for the outright win.
"I was so frustrated, I three putted the hole.
"Ninety times in a hundred, I would have got it down in two and would have made the play-off.
"When you do that to yourself, you make bad things happen to yourself. You have to be patient and wait for it to happen. I'm trying to be patient. I know there are good times ahead," added Harrington.
Harrington hopes could easily be wrecked by Asian specialist Simon Dyson, however.
The white-blond Englishman is confident of adding the Barclays Singapore Open to the four titles he has already won in the region.
This when he won the Asian Tour Order of Merit in 2000 after picking up wins in Hong Kong, Macau and China at a moment in his career when he had not yet established himself as one of the leading players on the European Tour
In Europe Dyson has triumphed twice this year, first at the Irish Open and then in the KLM Open, and feels that he can win every time he tees it up.
"Last year I would have come here thinking about trying to make the cut first and foremost, but this year I am looking to win the thing from the start," he said.
"If I can stay fit and rested – it can be a long old week here with weather delays, the heat and everything – then I can definitely win."
Dyson, a six-time winner on the European Tour, said that a win at Sentosa could help him strengthen his chances of playing in next year's Ryder Cup..
"I hope so. I definitely have the game for it. I know that now. Just need a little bit of luck along the way and you never know, could quite easily get into the Top-20 and you never know after that," he said.
"It's very nice to be back here. I was 10th here three years ago when it was just the one course.
"Then last year I played but missed by a shot. I didn't do the damage on the easier Tanjong Course and shot level par and then had a decent round on The Serapong Course but it came too late." Dyson added.