Harrington looking forward not back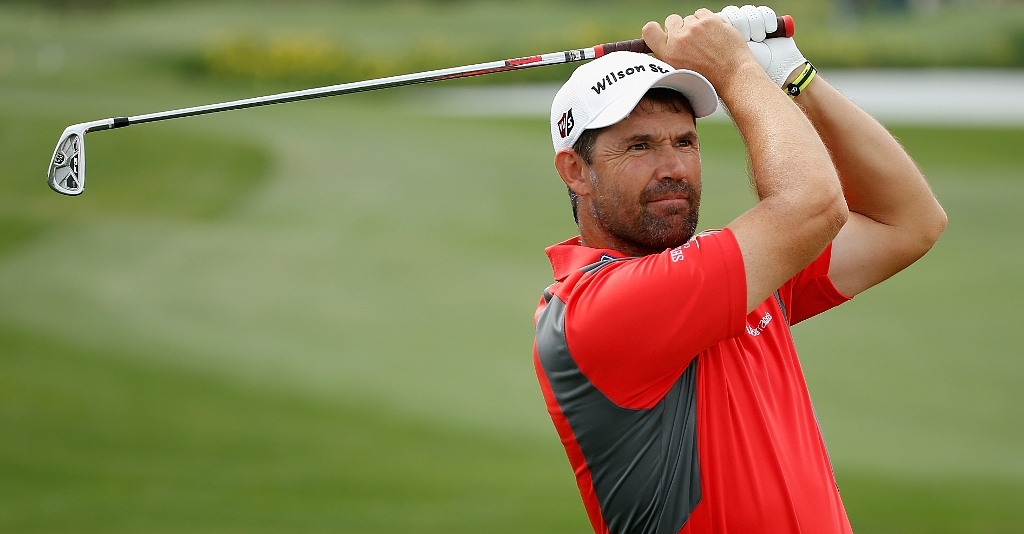 Padraig Harrington is aiming to bounce back this week from his 'trial by Televsion' ordeal in Abu Dhabi last week.
Padraig Harrington is aiming to bounce back this week from his 'trial by Televsion' ordeal in Abu Dhabi last week.
And all the sand in the middle east is not going to stop him.
For the purposes of the inaugural Volvo Golf Champions, there are deemed to be no bunkers this week, just acres of sandy waste areas.
The same decision would have kept American Dustin Johnson's hopes of a first major alive last August.
One ahead playing the final hole of the US PGA Championship, Johnson suffered a two-stroke penalty after grounding his club on what he thought was just "a piece of dirt", but in fact had been classified a bunker.
The European Tour's ruling allows players to take practice swings, move loose impediments and ground the club "lightly behind the ball" in all sandy areas at Bharain's Royal Golf Club this week.
Chief referee Andy McFee, the man who broke the bad news to Harrington in Abu Dhabi after he accidentally nudged his ball forward while picking up his marker on a green, said: "We have taken this decision to provide clarity for the players.
"The golf course is absolutely fine, but the blurring of the boundaries between desert and bunker, whilst visually attractive, potentially provides a major problem of definition.
"As this is common throughout the course and not restricted to the odd situation here and there, we felt this was the best way to exercise our duty to define the course properly.
"It will lead to some odd-looking situations, but that is infinitely preferable to players incurring penalties.
"As we know, television viewers are quick to call or write in when they see something wrong, but on this occasion we are alerting them, in advance, that this course is different."
Harrington is aiming to bounce straight back from his false start to the new season.
Everything in the Dubliner's garden looked rosy when he began with a seven-under-par 65, but that was as far as he got.
"If you turn up at a tournament you never want to be talking about other things and be distracted," he said. "So this week has been very much about getting into this tournament and last week was last week.
"It really is a blank canvas this week, but I'll be a bit more anxious because you always want to get a good start to the year.
"People see 65 and maybe they are thinking I've solved all the problems in my game and I'm going to shoot 65 every day, but that's not the reality."
Ian Poulter also did not start 2011 with four rounds last week, but that had nothing to do with falling foul of the rules of golf – he simply missed the cut.
That cost Poulter his place in the world's top 10, but he will fancy his chances of rectifying that against a much weaker field.
Martin Kaymer, Rory McIlroy and Graeme McDowell – first, second and third last week – did not enter the new event and nor did world number one Lee Westwood, while Masters champion Phil Mickelson has returned home.
World number nine Paul Casey is the top-ranked player on view, while Dubai World Championship winner Robert Karlsson and Spain's Sergio Garcia play for the first time this year.