Harrington in free-fall?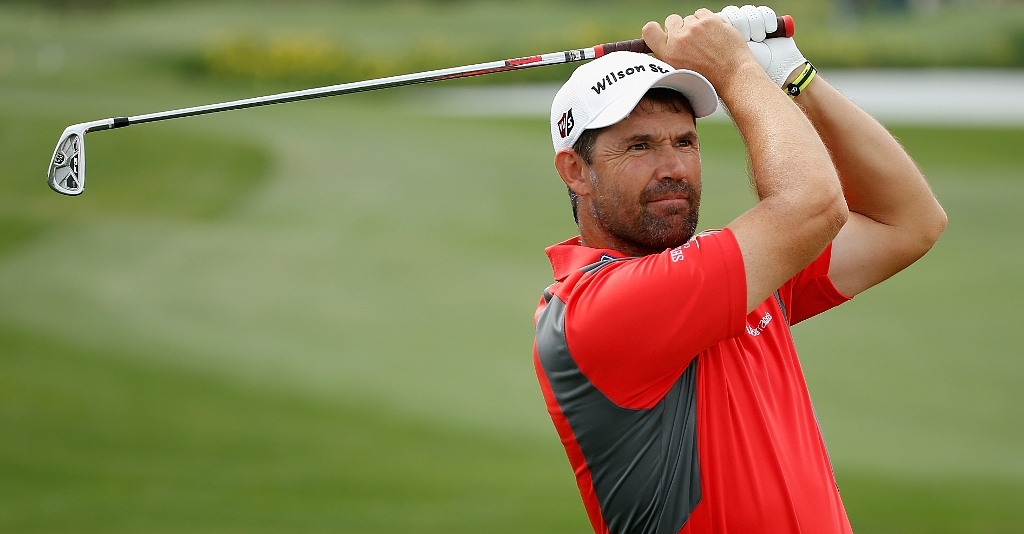 Unless he can end his free fall in the World Rankings, Padraig Harrington could soon fall out of the all-important Top 50 bubble.
Unless he can end his free fall on the World Rankings list, Padraig Harrington could soon fall out of the all-important Top 50 bubble.
His spectacular Major double in The Open and the US PGA Championships in 2008 will keep him teeing off in the majors for a good few years yet, but dropping out of the World's Top 50 will prevent Ireland's three-time major winner from playing in the season's four elite World Golf Championship events and some of other key invitational on the US and European Tours.
As it is now, Harrington, who hasn't won a title in the US or Europe since his spectacular Major triple in 2007 and 2008, will find out on Monday that he has already tumbled down into the 40s on the rankings list after having to pack his bags and head home early following the 20th missed cut of his current slump here at the Luxehills Country Club course in China on Friday.
This after shooting sloppy 73 in Friday's second round on a defenceless course that is being taken apart by all and sundry.
Indeed Welsh journeyman Jamie Donaldson was merciless on Friday when he stormed into the lead with a blistering 11-under 61.
Harrington is only a pale shadow of the golfer he was when he hoisted himself to World No 3 on the back of his PGA Championship triumph and there is genuine concern among his supporters that his string of missed cuts will keep coming so long as he continues to tinker with his swing
There was some excuse for his not making the cut at this year's Masters. He tweaked a muscle in his neck while warming up for the first round.
But then again, neck muscles don't normally come heavily into play when stroking a putt, one of the least aggressive shots in the book, and Harrington admitted that he had putted "like a Womble" at Augusta National.
Though he took an OK 29 putts on both days in China this week, doubts remain about Harrington's ability to hit the ball the way he used to and then, when his swing does land him in trouble, to putt his way out of it with what was once his most deadly weapon.
Certainly his swing didn't work to well and his putter didn't help very much in Chengdu this week and the big question now is how long will it take for the once glittering star to get back his touch – and then, when he does, if it comes in time to stop his slide out of the elite Top 50 and into mediocrity?