Harrington enjoying form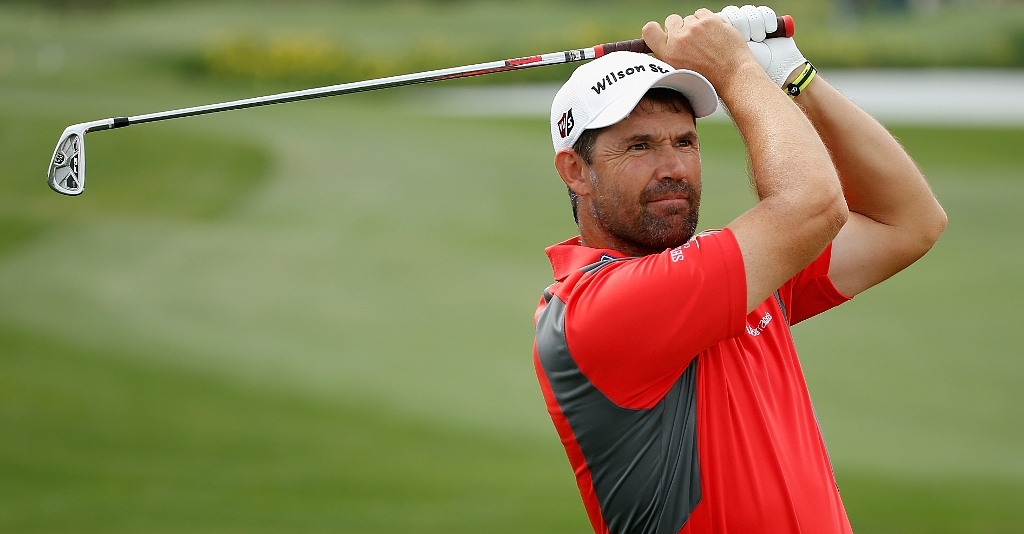 Padraig Harrington hopes to end 14 months without a tour victory this weekend at the Portugal Masters.
Padraig Harrington hopes to end 14 months without a tour victory this weekend at the Portugal Masters.
The 38-year-old Dubliner's last three tour wins have all been majors played on really hard courses – Carnoustie, Birkdale and Oakland Hills.
This week's tournament at Oceanico Victoria in Vilamoura is proving a totally different style of golf, with birdies and eagles galore on the opening two days, but Harrington showed with a 62 yesterday that he has rediscovered the art of going really low.
He was resuming Saturday in third place, two strokes behind Italian Francesco Molinari, whose 15-under-par halfway score matched the best of the season so far.
"I've gone from being a player who would shoot 62s when I first came out on tour to a guy who is starting to like the six- and eight-under-par tournaments, the tougher events," Harrington said.
"So I would say it would be a little bit of an issue that I have to play the low-scoring courses.
"I don't see that many of them to be honest, but it's nice to shoot a good score."
At Carnoustie, Harrington and Sergio Garcia went into a play-off at seven under. At Birkdale he was three over and yet triumphed by four, while in the US PGA he was three-under.
His two previous 62s were indeed a long time ago – in Brazil nine years ago and Munich in 2001.
Harrington has not yet given up hope of winning a second Order of Merit, even though he is currently down in 21st spot with only five more weeks left.
But the first prize here of nearly £458,000 could take him to 10th and with big-money events in Singapore, Shanghai and Dubai to come it is certainly not out of the questioning.
Current leader Rory McIlroy can make it harder for him, though, by climbing through the field from his 45th place after two rounds.
And it might even be Lee Westwood the rest have to catch soon. Westwood resumed in joint sixth spot and even a second-place finish could take him above the 20-year-old Ulsterman.
Not that Molinari intends to step aside without a fight. He has risen to 70th in the world and has the added incentive of being pushed by his older brother, former US Amateur champion Edoardo who has risen to 112th in the rankings.
"I need to play well or he will overtake me," said the 26-year-old.
The best news for the European Tour so far this week came from McIlroy after his round on Friday.
The Northern Irishman said he was "80% sure" that he will not be joining the American tour next year, despite a newspaper report to the contrary.
McIlroy added that he is "definitely leaning" towards staying as a member only in Europe for at least one more season.
That would still allow him to play majors, world championships and a few other events in the States.
"I'm happy with that. Fifteen (the minimum he would have to play as a PGA Tour member) is not hard to do, but I don't want to be going back and forth. I've probably made my decision, but I've not announced anything yet."
That is expected to come in Dubai next month.