Harrington ends winless streak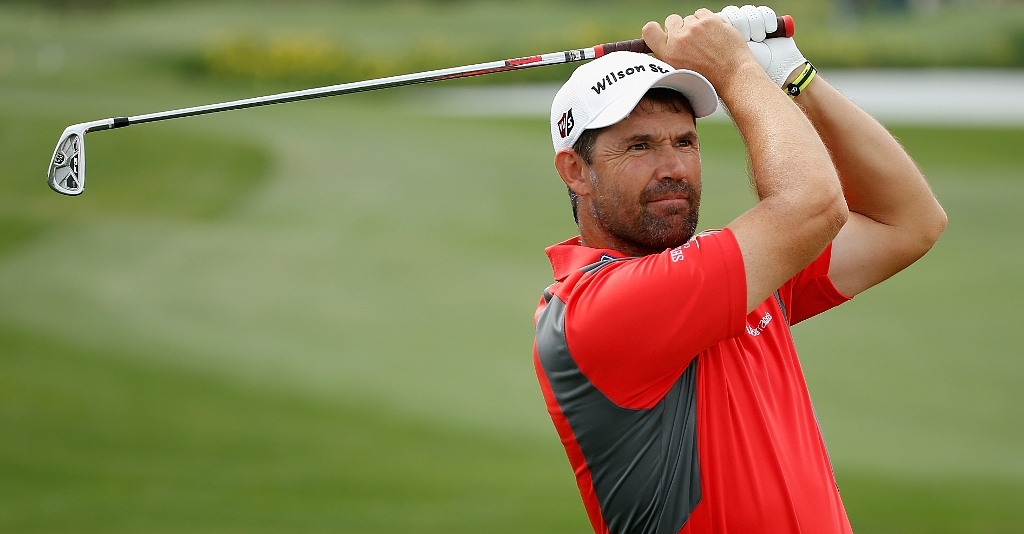 Padraig Harrington has broken his winless streak by winning the Asian Tour's Iskandar Johor Open in Malaysia.
Padraig Harrington has broken his winless streak with a comprehensive, three-stroke victory in the Asian Tour's Iskandar Johor Open at the Horizon Hills Golf and Country Club in Malaysia.
The Irish sporting icon saw his five-stroke overnight cushion reduced to just three in Sunday's final round, but in truth he was never seriously threatened and his closing, three-under 69 and 72-hole 20-under total was more than enough to see him through
Korean young gun Noh Seung-Yul, who leads the Asian Tour money list, posted an impressive final round of 65 to claim second place, one shot clear of Taiwan's Lin Wen-tang (68).
Harrington was over the moon after his victory
"It's always so nice to win, but its even nicer when there's been a bit of a drought. Winning is a habit so it's nice to come out here and win and do it in style," he observed.
"I really preferred the conditions that were there in the last two days where it was windy and it was tough to go at all the pins. Today was just perfect weather, perfect conditions.
"The course was in great shape and I knew people could make a lot of birdies out there so it was very important; it was in my mindset; that I had to make birdies out there. I needed to make plenty of birdies."
The three-time major winner's lead briefly dropped to four after some heroics by Noh and Kiradech on the 11th hole.
But the unflustered, smiling Irishman stopped their advance with a long putt for birdie on the par-five 13th, and then followed that up with a birdie on the 14th created by a brilliant approach shot that made his putt for brdie little more than a formality
Harrington's victory was the first for the 39-year-old in an event sanctioned by any of the major tours since his win at the 2008 PGA Championship and ironically, not form the first time he won it playing with an injury.
This time he had to play with a 'neck pain, which he said, was severe enough to have caused him to have pulled out before the third round had he not been on top of the leaderboard with a big cushion.