Harrington: Don't underestimate Tiger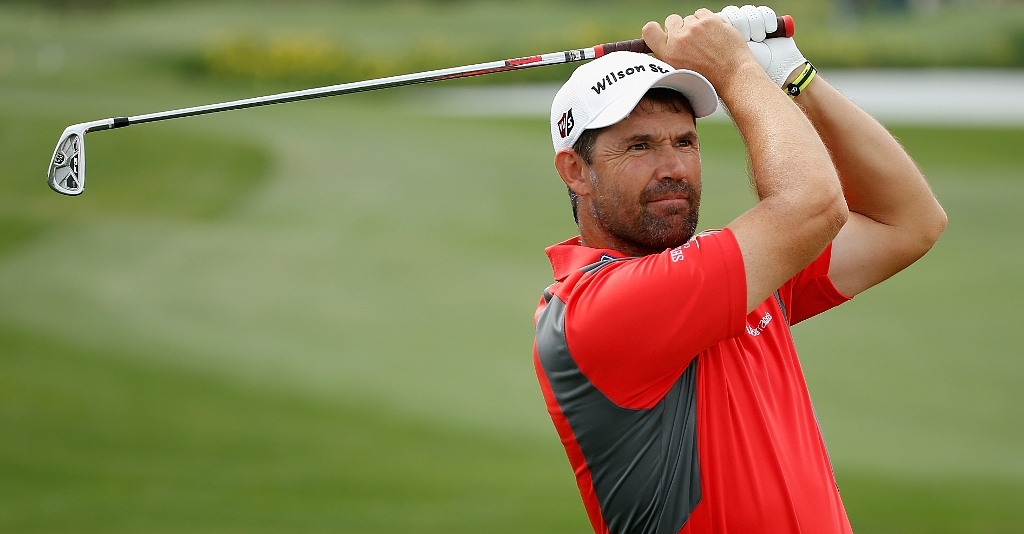 Padraig Harrington believes Tiger Woods still carries an aura that could see him win at St Andrews next week.
Padraig Harrington firmly believes Tiger Woods still carries around a dominating aura that could well see him once again become Open champion at St Andrews next week.
Woods has not won a major since the 2008 US Open and since his return to golf from his heavily-publicised marital problems he has produced some rare moments of inadequacies on the golf course.
Woods did finish fourth in both the Masters and US Open, suggesting that a return to winning ways may not be that far away, but he has missed cuts and underperformed at lower-ranking events.
Two-time Open winner Harrington is not fooled though, and the Irishman expects Woods to offer a strong challenge at St Andrews next week.
Although many have been quick to suggest there is now an air of vulnerability about Woods, Harrington insists that if he is up amongst the leaders come Sunday he will soon regain his fearsome aura.
"Has he lost that aura of who he is? If he comes out and wins next week, for him and whether he intimidates other players, it is back to square one," said Harrington.
"Some players might think he has lost a bit of his aura, but I think he is exactly the same and the only way to deal with Tiger is to play your own game because his golf can be very intimidating.
"Tiger finishing fourth in a major is considered a failure – it is amazing what expectations can do because in those two performances he could have won both.
"To win the Open Championship you have to beat more than Tiger and the only one you really have to beat is yourself.
"But if he comes out and wins, wins, wins then players will be intimidated by him. If he does not win then they will be worried about someone else. We put very high expectations on Tiger – but we do for anyone who is winning.
"Lee Westwood is intimidating every time he tees it up in Europe. It is performance that intimidates, not anything else.
"On that basis Justin Rose should be the man. He has won two out of three and should have won three out of three. No-one is on a better run than that."
Harrington is playing an Open at the Home of Golf for the first time since 2000 after missing out five years ago following the death of his father Patrick from cancer on the eve of the tournament.
However, the 38-year-old stressed there was no chance of emotions taking over next week.
"I have no memories of the Open in 2005 – of anything that went on in the tournament," said Harrington, who pulled out before the event had even teed off.
"How much will that affect this week? It is the fifth anniversary but the Open is always going to be an anniversary of my father passing away as he died the Monday of the Open.
"It is a nice reminder but as has been proved in other years (Harrington won back-to-back Claret Jugs in 2007 and 2008) once it gets going you focus on the golf.
"It does come into your mind at times but there is no particular connection between my dad, St Andrews and the Open. It is not like I am going to be coming down the 18th and expecting to see him at the back of the green.
"The connection when it comes to golf and my dad is more based on my amateur days."