Harrington blasts Henry celebration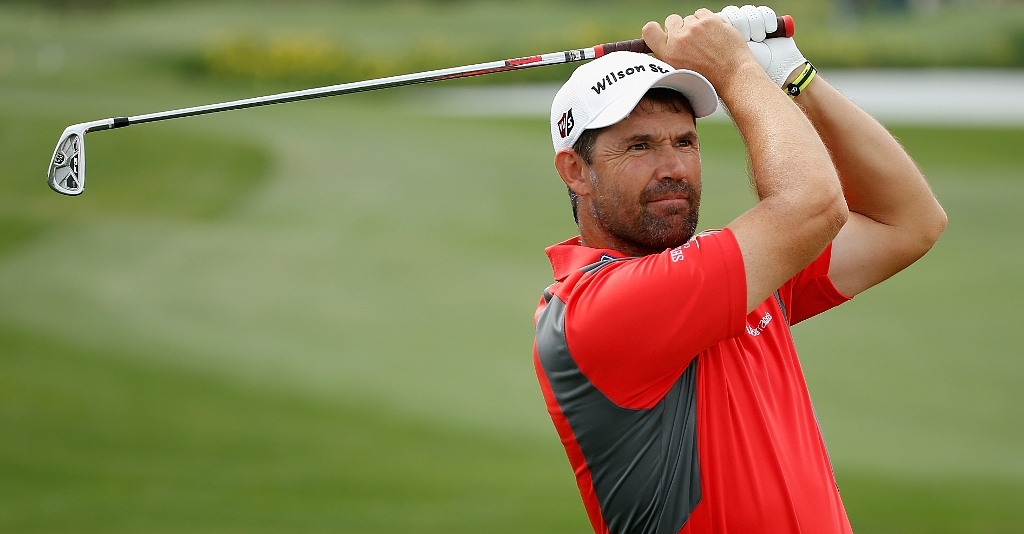 Reporters weren't too interested in Padraig Harrington's R1 score in Dubai. They wanted his view on Thierry Henry's handball.
Reporters weren't too interested in the golf Padraig Harrington played in the first round of the Dubai World Championsip. It was the Irishman's view on Thierry Henry's infamous handball the night before that they clamoured for.
The honesty so prevalent in golf, where players have been brought up to call penalties on themself at the most minor of transgressions, has been used to contrast the culture in football of gaining an advantage by fair means or foul.
And without doubt had a golfer been caught as red-handed as Henry was in Wednesday night's World Cup play-off against the Republic of Ireland, he would have become a pariah with a reputation damaged for good. And that's presuming he would have performed such an underhand act in the first place.
So the question put to Harrington was a simple one: "As somebody who has called penalties on himself, what do you think of footballers who don't?"
Harrington had a certain understanding of how Henry handled a moving ball in the heat of battle but what he couldn't fathom or defend was the French striker's reaction afterwards.
"The celebration of the cheating was particularly galling," said Harrington.
"Golf has a different attitude. If we do do something wrong, we hold our hand up and say, hey, hang on a second, didn't mean to do that, sorry. You go back and you take your penalty.
"To act like it never happened. I found that (Henry's) celebration pretty hard to look at."
The Dubliner has called penalties on himself numerous times before – most famously at the 2000 US Open at Pebble Beach when his honesty could have made the difference between finishing fifth or second – a big difference in terms of both prestige and finance.
French golfer Thomas Levet, a big football fan, was equally embarrassed about Wednesday's incident.
He told the Belfast Telegraph: "It wasn't a pleasant thing to happen to the Republic of Ireland, and from a French viewpoint, it was not a satisfactory way to reach the World Cup finals. Even the players seemed to feel that way.
"Michel Platini's a good friend and I'm going to ask him why they do not like video in situations like this."
Ian Poulter, an avid Arsenal supporter and a huge fan of former Gunner Henry, also couldn't excuse the striker.
Writing on Twitter, Poulter said: "There is no excuse for henry to do what he did, as a Arsenal fan I can't believe he could cheat like that, very disappointing to see."