Harlech notebook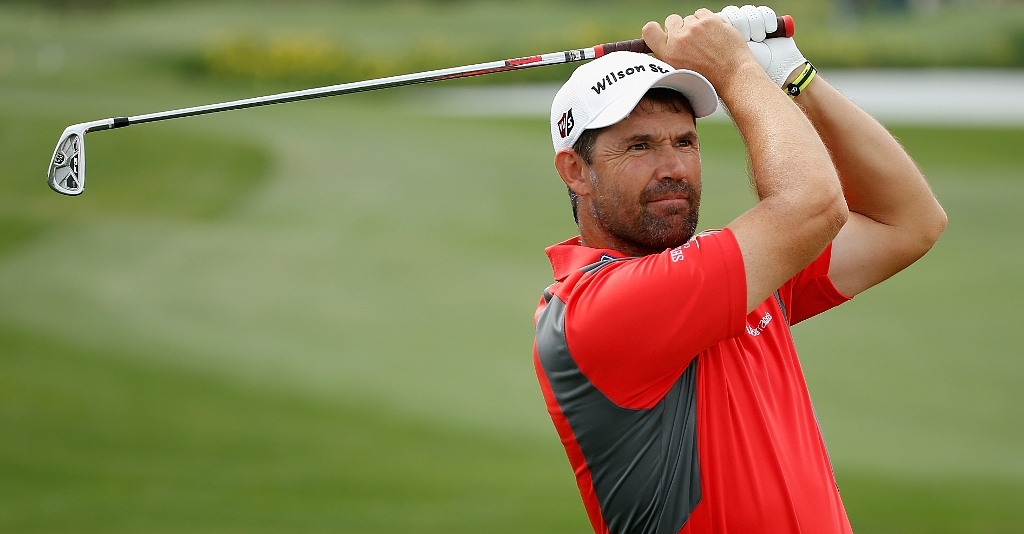 Matt Cooper reports live from the S4/C Wales Ladies Championship of Europe at the Royal St Davids GC.
Looking for Linda
On arrival at the course I headed out to the final loop of five holes to watch Linda Wessberg complete her round.
I played the pro-am on Wednesday and my team was captained by the Swede who won this event when it was held at Machynys in 2006.
She was excellent (and patient) company on Wednesday so I felt the least I could do was offer some support for a few holes as she sought to make the cut.
The good news was that I arrived at the dramatic par-three 14th just in time to see her hole a nice birdie putt.
The bad news was that, unlike two days previously, she failed to birdie the two par-fives that come before and after that hole.
A magnificent drive down the 16th promised much but she couldn't get the approach shot close enough for birdie and dropped a shot on the tough penultimate hole.
She finished on +3 which currently looks like being one shot too many.
Long legs
Having watched Wessberg progress around 15, 16 and 17 from a high mound next to the 15th green I prepared to descend and head on towards the 17th green.
"You're surely not leaving now?" asked an elegant pair of senior ladies from Lancashire. "Haven't you seen who's coming? She's got lovely legs."
Sure enough there in the distance was Russia'a Maria Verchenova wearing a canary yellow outfit. She launched her approach to the par-five hole to within a few feet of the green and then bounced jauntily towards us.
"Yes, very nice legs," I agreed.
"You would have seen more of them yesterday," they told me. "That skirt was very short."
Just as I started to expect the two ladies to tut-tut the fashions of a golfer who hasn't been shy of marketing her good looks, my pre-conceptions were smashed.
"Girls like her are great for the game," they said. "Look at her – athletic, good at the game, smiling, wearing great clothes. That's what will bring the young girls to the game not anything stuffy and old-fashioned."
My two new friends both play at West Lancs and told me that the old notions of keeping women and girls out of the game were being broken down and that their club had a thriving girl membership.
"It just needs a bit of help and some players like Maria to attract them," they said.
Reconnaissance trip
Also following Verchenova was her ex-caddie who is currently carrying the bag of Trish Johnson.
He and Johnson were not teeing off until 14.30 so he was walking the course, offering some support to his previous employer ("a great girl") and getting a few clues about the lie of the land and the difficulty of the pin positions.
In addition to Johnson he also works for the American Mike Cunning on the European Seniors Tour – but unfortunately he didn't get the bag for Arizona-born player's Seniors Tour debut in Brunei.
A regular on the Asian Tour for years, Cunning had more experience than most in the field of both the humid conditions and the Empire Hotel course.
He used that advantage well to win on his very first start with the round bellies.
Coupling
Last year Finland's Minea Blomqvist was a winner on the LET whilst her boyfriend Roope Kakko had a solid season on the Challenge Tour; this year it has been a French couple impressing on the two tours.
Jade Schaeffer won the HypoVereinsbank German Open in May and just one week later her boyfriend Francois Calmels had collected the Telenet Trophy.
Schaeffer posted an excellent two round score of 137 for seven under par to claim the early clubhouse lead on day two.
She was enjoying the conditions, partly because the rough and the bunkers were less penal than at Lytham last week.
But what did she make of the way she and Francois were both doing well this year (both are ranked 8th in their respective tours in 2009 – Jade in the Henderson Money List and Francois in the Challenge Tour rankings)?
"There is a little bit of competition between us but maybe not too much," she said after her round. "And we do help each other with our games but we don't always talk about it otherwise it would be all golf, golf, golf! Not good. But we do speak on the phone during competitions and talk about how we are both doing."
Exit polls
The unofficial exit polls from around the 18th green:
Top five favourite players (as voted for by girl golfers aged 8 to 16):
1. Melissa Reid
2. Anna Nordqvist
3. Laura Davies
4. Maria Verchenova
5. Breanne Loucks
Top five most-sought-after autographs (as voted for by boy golfers aged 8 to 16):
1. Maria Verchenova
2. Laura Davies
3. Melissa Reid
4. Anna Rawson
5. Katherine Hull
Kirsty's return
18 months ago the 2005 winner of the Wales Open, Lancashire's Kirsty Taylor, was diagnosed with a brain tumour similar to that subsequently suffered by Seve Ballesteros.
Like the Spaniard she had to cope with two operations, a lot of worry and much heart-ache.
At one point, she said even months afterwards, "I was struggling to hit the ball because my head hurt".
She is yet to make a cut since returning to action but she is pleased to be back playing competitively. "I missed the buzz and the camaraderie."
Known for her feisty temperament she has mellowed a little – but only a little!
As her round came to a conclusion she was cursing her misfortunes and mistakes just as fiercely as before her brush with mortality.
Rookie success
Keep your eye on Scotland's Krystle Caithness. Why? Because she is one of a trio of rookies on this year's Ladies' European Tour that is being supported by Henderson Global Investors in their first year on tour.
The three players picked on potential were Caithness herself plus Anna Nordqvist and Cristel Boeljon.
Sweden's Nordqvist has proved her ability by winning the McDonald's LPGA Championship in the USA (and currently leads this event) whilst Boeljon paired up with Marjet Van Der Graaf to win the European Nations Cup earlier in the year.
Caithness finished fifth at this year's Irish Open at Portmarnock and is now thriving in Harlech. She must like the links?
"I love links golf so I really rate it as a golf course. There are a lot of opportunities; it's fair. You can get stung as well so I really like it. I do prefer links golf."
It's a big ask to expect her to follow her fellow rookies on to the winner's table, but so far the Henderson picks have been good ones.